Cincinnati Just Got a Lot Shinier!
Making the move from Panama to Cincinnati, Santiago weighed his options on what his next business move was. With a past life in investment banking, he had the opportunity to understand what it takes to be a successful business owner first hand. With that experience under his belt and researching his options, he ultimately landed on Shack Shine. Help us give Santiago a warm Shack Shine welcome and learn more about him below.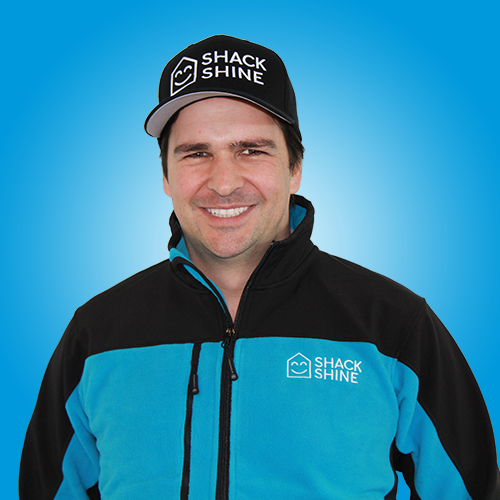 Why did you choose to join Shack Shine?
My spouse was relocated from Panama to Cincinnati and I thought about the options I had here. After thinking about it carefully, I decided that I wanted to start a business but, since I didn't know the market, I wanted to partner up with a franchise.
We reviewed many options, but I liked Shack Shine's value proposition, culture, and support. I really appreciated the structure I saw first hand at the headquarters in Vancouver and the guidance through the due diligence process.
What was your background prior to Shack Shine?
I had been working for over seven years as an investment banker, in Bogota and Panama City. This gave me the opportunity to interact with business owners and understand what made a successful business first hand.
What are you looking forward to most about being a Shack Shine business owner?
Creating jobs and value for the community. I'm very interested in getting to know this city and bring the O2E Brands' values into my Shack Shine Franchise. I believe that running an efficient business with equal attention to all stakeholders (clients, employees, and investors) is the best way I can make the Cincinnati Franchise Shine.
What are your passions outside of work?
My family, my spouse and just being outdoors. Humans were not meant to be locked in 24/7.
How are you involved with your community?
I am very interested in poverty alleviation subjects, LGBT integration and ending ethnic discrimination.
Do you have any role models or key motivators in your life?
My father, who has worked hard his entire life and has always been motivated by giving back to his family and to everyone he is in touch with.
I also admire Jeffrey Sachs and James Robinson for their efforts to reduce poverty all around the world.
What makes Cincinnati unique?
Cincinnati is the first true American city, founded after the revolution, and for most of the XIX century, it was the center of trade of the midwest, due to its location and infrastructure (railroads & the Ohio river). It has a very unique old city feel to it, like Chicago and New York, but with the charm (and conveniences) of a small town! I believe these assets are being harnessed to attract new industries and players, like Amazon, and offer ample room for growth in the next 20 to 30 years.
Fun facts about you, or anything else you'd like to share?
I have a calico cat, Mishka, who is actually in charge of the house!
Read More News