Exterior House Cleaning Services in Calgary
Your home needs care and attention to stay properly maintained and keep it looking (and feeling) great! However, it can be tough to schedule and keep on top of. Let Shack Shine Calgary take care of your home's maintenance work so you don't have to! We offer interior/exterior window washing, gutter cleaning, power washing, and Christmas light installation, all done by professionals who know how to treat your home right. 
We make it easy to keep your home looking its best. Call or book online today and we'll make sure you have the shiniest home on the block!
Cities serviced
Bragg Creek
Calgary
Chestermere
Okotoks
Calgary
1-888-808-7751
Hours of operation:
8:00am - 6:00pm Monday to Sunday
A trusted house detailing company near you
Keeping homes and businesses sparkling in Calgary is just what Shack Shine is here for! Shack Shine provides residential window cleaning and power washing services to the Calgary area, to keep the homes on your block shining all year round. Have a larger task like Commercial Window Washing? We can take care of that as well!
We get it, there are some chores around your home that you simply don't want to do – and we have you covered! Avoiding getting up on a ladder to clean your overflowing gutters? We can help with our Gutter Cleaning services! Want to have the brightest home on the block for the holiday season, but don't have the time? We can make it happen with our Christmas Lights installation service!
Keeping up with the maintenance of your most important asset (your home) can be hard, Shack Shine Calgary is here to make it easy for you, and make your home smile at the same time.
How it works
Step 1
Book your appointment online or by calling us at 1-888-808-7751

Step 2
On the day of your appointment, we'll arrive on time and complete the work in one detailed visit.

Step 3
Sit back, relax, and enjoy having the shiniest home on the block
Book Now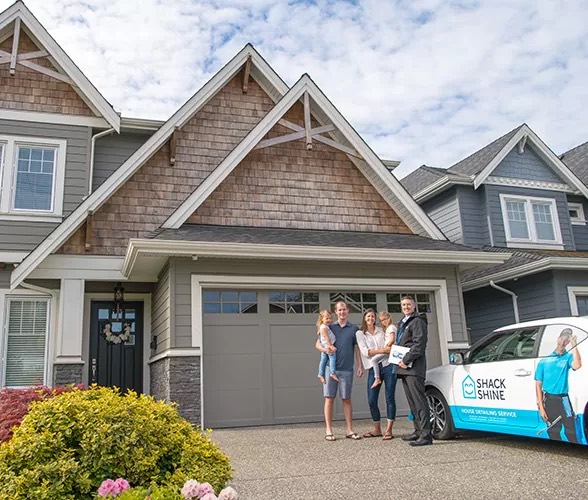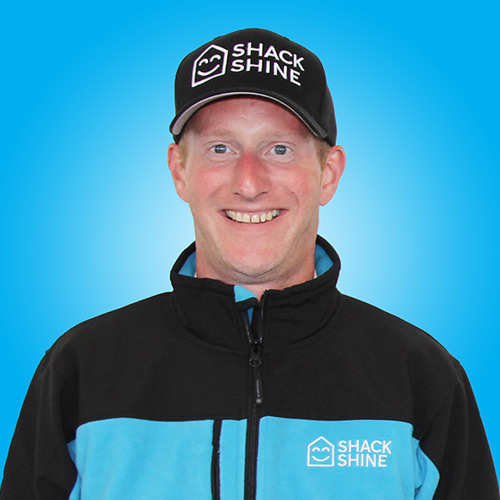 Shack Shine Calgary
Paul Clissold
I am a lifelong entrepreneur and have run a few businesses in my past. I am also an avid player and fan of hockey, football, and golf. (Go Flames and Stampeders!) I have been an active member of the community through the Junior Chamber of Commerce and served as the organization's Canadian president in 2011.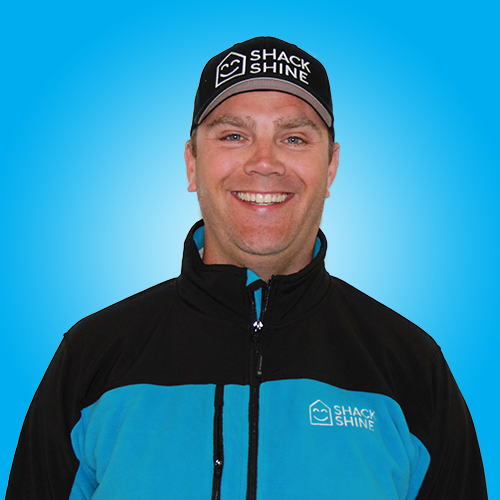 Shack Shine Calgary
David Walker
I began my entrepreneur journey in 2008, and have owned and operated several businesses in the last 10+ years. Although each business focused on unique industries and tasks, an unwavering commitment to exceeding my customer's expectations, and creating exceptional workplace culture for my team members have helped me succeed.
I am married with 2 young boys and fill most of my downtime running from kids hockey to baseball, and everything else that kids get up to these days. My wife and I enjoy traveling when we are able to find the time and are both actively involved with an advisory committee and volunteering opportunities at our son's school.
I am excited to have found an opportunity to partner with a company that shares so many of my core values and a commitment to exceptional work ethic and customer service.