What We Do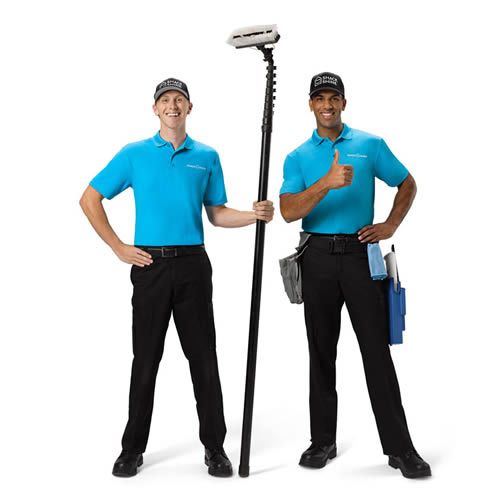 Exterior House Cleaning Services in North Carolina
We offer all the exterior house detailing services Cary Apex residents need.
You can always count on Shack Shine for all your house detailing needs in the Cary-Apex area. Our team is dedicated to providing you with outstanding service and a friendly smile—every time. We all like to enjoy a clean home, but sometimes life happens! Let our team handle all of your house detailing needs so you can do something fun this weekend. Whatever it is you're looking for, we customize our services to fit your needs.
Interior and Exterior Window Cleaning
Our window cleaning service scrubs every last one of your windows clean—even those pesky ones that require a ladder. We'll handle both interior and exterior windows, and we wipe down the frames and screens, too. We wash interior windows by hand using an applicator and squeegee to ensure the perfect, spotless shine.
For exterior windows, we use carbon fiber, water-fed poles, specialized squeegees, and filtered water. We handle both indoor and exterior windows—including those hard, out-of-the-way windows you can't reach. Shining home, smiling family—that's what we're all about at Shack Shine!
Gutter Cleaning
Extend the life of your gutters, and ensure they are well maintained throughout the year. This is critical since this ensures that water can safely flow away from your home and foundation. With Shack Shine's gutter cleaning service in Cary-Apex, you'll get to keep your hands clean! Our high-powered vacuums extract all of the debris within the gutters. Our friendly, uniformed technicians will even rinse them clean and wipe them down, too. Whatever services you need, you can always trust Shack Shine to get it done right.
House Washing
Scrubbing the debris and mildew build-up on the exterior of your home doesn't have to mean a weekend of hard work (followed by a week's worth of back pain) for you. Our team at Shack Shine uses tried and true power washing methods to remove the debris. Making your exterior surfaces shine like new again. A home so bright, you gotta wear shades—that's what we are aiming for when our friendly, smiling technicians come to your home for house washing services.
Roof Cleaning
Did you know that you may be able to extend the lifespan of your roof with roof cleaning services from Shack Shine? Our team arrives and cleanses away all of the mildew and dirt that accumulate from the weather. This helps to make the roof look new, but it also ensures that your roof is safe and protected. Additionally, we use safe methods for cleaning every surface of your home—no need for harsh chemicals. Shack Shine's exterior house cleaning service in Cary-Apex is safe for any surface.
Pressure Washing
The best exterior house cleaning service in the business isn't complete without a bit of pressure washing. Using high-tech systems, we're able to pull away all of the ground in dirt and debris on your driveway and remove all of the build-up that occurs on the patio, deck, and even your outdoor furniture. Our mobile pressure washing service in Cary-Apex is the perfect way to keep all of your outside surfaces looking.
Christmas Light Installation
You read that right. We will make your home twinkle, sparkle, and glow for the holiday season! Trust us, it will be a completely hassle-free experience. Shack Shine is proud to provide our Cary-Apex customers with our stunning Christmas light installation service. We offer commercial-grade lights in a variety of colors and shapes to best suit your home. We'll install your custom-designed Christmas lights to fit your roofline, landscaping, fences, windows, and trim, and during the season, we'll return to fix any burnt-out lights. At the end of the season, we even come to take everything down! All you have to do is sit back and enjoy. Happy Holidays!
Get a Quote Today!
Team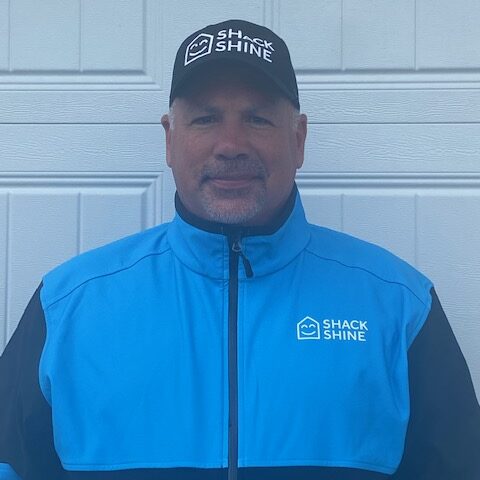 Greg Horvath
Franchise Partner
My name is Greg Horvath and I am the owner of Shack Shine Cary-Apex. Having detailed my own homes for the past 20 years, I never thought of starting my own business until I found Shack Shine. Its vision and core values: Passion, Integrity, Professionalism, and Empathy really spoke to me. The house detailing industry is very fragmented with no clear leader and Shack Shine has the required leadership and systems to become the chosen brand in this market. "People First" is not just our vision, but a reality with our amazing customers and the whole Shack Shine team! I love seeing the huge smiles and excitement on customer's faces when they see the incredible work we do and the attention to detail and service we provide!
My wife and I moved to the Triangle area in 2009 from Arizona with our two children. We immediately fell in love with the area and have enjoyed every minute here. Our kids are involved with local sports and I have been privileged to be their coach in several of them. When not working, we enjoy time with friends and family, the awesome North Carolina beaches, and volunteering with local outreach programs. And when time permits, I love to spend time on the numerous amazing golf courses the triangle area has to offer.
We offer interior/exterior window washing, gutter cleaning, power washing, and Christmas lights! Our friendly, uniformed technicians provide exceptional service, use the latest equipment, and complete all jobs in one detailed visit. With Shack Shine, you'll have the "shiniest" house on the block!
Cities Serviced
Apex
Cary
Chapel Hill
Durham
Holly Springs
Morrisville
Newhill
Raleigh
Services
Window Cleaning
Window Washing
Roof Cleaning
Gutter Cleaning
Pressure Washing
House Washing
Christmas Light Installation