What We Do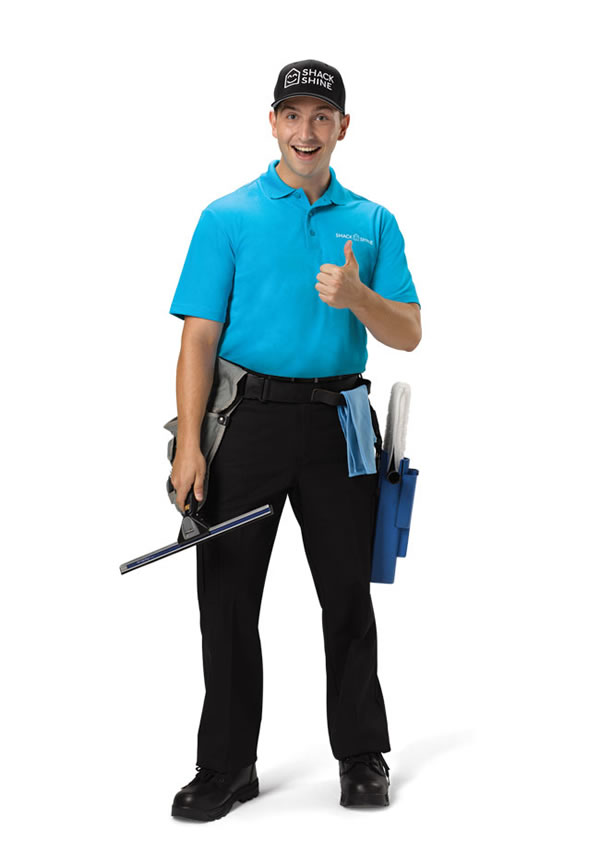 Exterior House Cleaning Services in Cincinnati, OH
We offer exterior house cleaning services Cincinnati residents want.
Make your Cincinnati house sparkle and be the envy of your neighborhood with regular professional exterior house cleaning services. Shack Shine is a comprehensive exterior house cleaning service focusing on using the best tools and techniques to keep your brick, siding, stucco, and gutters clean and free of debris that can damage your exterior finish.
Gutter Cleaning
Keeping your gutters clean helps prevent water damage to your home's sides and roof. Gutters are designed to funnel rainfall away from the house and channel it so that it prevents puddling on your roof that can cause leaks. They also divert rain away from your home to protect your foundations, but when clogged, they can become a nightmare.
The professional staff from Shack Shine Cincinnati arrives promptly for the gutter cleaning appointment, carefully using our own equipment and once the gutters are clean, we remove all the debris so you don't have to.
Window Cleaning
Removing the film and grime that accumulates from Cincinnati winter snows and heavy pollen in the spring removes debris that can get into your home when you open the windows and allows more natural light to brighten up your interior. It also extends the life of your windows and the sealant both inside and out.
Professional exterior window cleaners from Shack Shine arrive early, taking care to protect nay flower beds or decorative landscaping as we clean.
Pressure Washing
Expert pressure washing provides focused, direct cleaning of your deck, siding, or walkway. Pressure washing is better for wood and porous surfaces, as it uses cold water rather than hot. The expert exterior cleaning team at Shack Shine can recommend power washing, pressure washing, or a combination of both to remove dirt and grime that's accumulated in the exterior surfaces of your home, leaving brighter siding and fresh looking concrete.
Power Washing
Power washing ups the ante for pressure washing. Using heated water, instead of cold, power washing allows a more effective deep clean over a larger area, such as a big driveway or the exterior of your house. It can even remove weeds! Power washing is best for larger commercial buildings, as well. It's fast, thorough, and extends the life of brick, stucco, concrete, or painted metal surfaces.
House Washing
House detailing, including washing your house twice a year can help keep your paint fresh and prevent damage to the exterior that mold and mildew cause. Power or pressure washing your house is a job for the professionals, protecting your landscaping, making sure that the dirt is removed without damaging gutters or other exterior finishes.
Christmas Light Installation
Precise Christmas light installation by a trained, bonded crew can make or home sparkle during the holidays. Custom designed and placement that protects the integrity of your roof and exterior. Instead of a DIY light installation, enjoy the look of well-placed lights, from the subtle to the vivid. Once the holidays are over, a professional, bonded crew can remove them safely and pack them up, ready for next year.
Get a Quote Today!
Team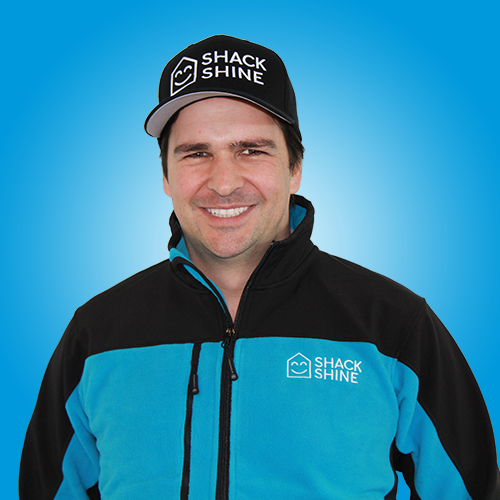 Shack Shine Cincinnati
Santiago Garcia - Franchise Partner
At the end of 2018, I received the news that my spouse was being relocated from Panama, where we lived, to Cincinnati. At that point, I had been working for seven years in investment banking, so I carefully considered my next steps.
My first thought was to get an MBA, like most bankers do at this point of their careers, and once I had enough experience and capital, start my own business. (I have actually wanted to start my own business since I was 15.) After giving it some serious thought, I decided to take the leap and skip the MBA to begin an entrepreneurial career. But I didn't want to do it alone.
After reviewing several possibilities, I was granted the opportunity to launch Shack Shine in Cincinnati, hand in hand with the team at O2E Brands. I appreciated their innovative business model, their solid track record with previous brands (including 1-800-GOT-JUNK?) and their franchise support system.
I'm very excited about this new adventure and fully expect it to be a hard but incredibly rewarding experience. I'm excited to deliver an exceptional service to everyone in Cincinnati while creating significant growth and employment for the community.
Business Info
Shack Shine Cincinnati
716 Sycamore Street Unit 1301
Cincinnati, OH 45202
Services
Window Cleaning
Window Washing
House Washing
Roof Cleaning
Christmas Light Installation