« Back to Private: Cincinnati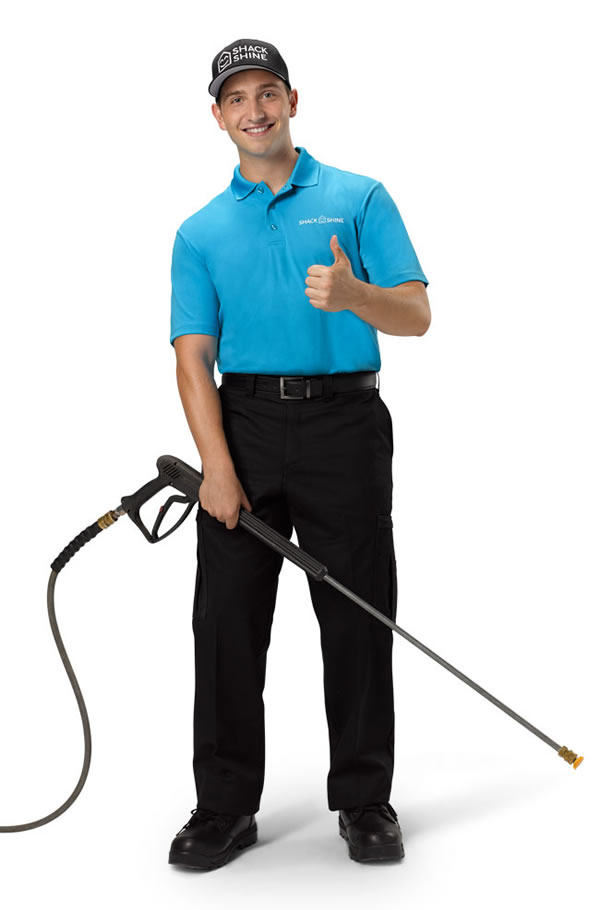 Residential Gutter Cleaning in Loveland Ohio
Maintaining your home's gutters is one of those jobs that are easy to overlook.
Without proper training and equipment, cleaning your gutters involves hours of backbreaking work.
Thankfully, if you live in Loveland, Ohio you can properly maintain your home's gutters without placing anyone in danger or wondering if the job has been done properly. Shack Shine offers gutter cleaning services performed by professionally trained technicians. We are equipped with the newest equipment and will do the job quickly and efficiently.
Why Use a Gutter Cleaning Service?
Using a professional Loveland, Ohio gutter cleaning service leaves you free to live your life secure in the knowledge that your most valuable asset is in safe hands. Once you have scheduled your appointment with Shack Shine, you're done. No need for you to be present for the work to be performed. You are, of course, welcome to observe but the choice is entirely up to you.
The Benefits of Clean Gutters
Obstructed gutters present many hazards. They can cause water to overflow damaging facia boards and allowing moister to attack your home's foundation. Beyond the possibility of causing structural damage, clogged gutters can present health hazards to you and your loved ones. Moister trapped in them along with the normal debris that they collect can create a fertile breeding ground for mosquitos and other disease-carrying vermin.
Annual Maintenance Program
To make life even easier for Loveland, OH homeowners, Shack Shine offers an annual maintenance program. By availing yourself to this program you guarantee yourself a spot on the schedule during our busiest seasons of the year. Perhaps more importantly, vital home maintenance tasks will never be forgotten or left undone because of a shortage of time or slip of the memory.
Get a Quote Today!
« Back to Private: Cincinnati