« Back to Private: Cincinnati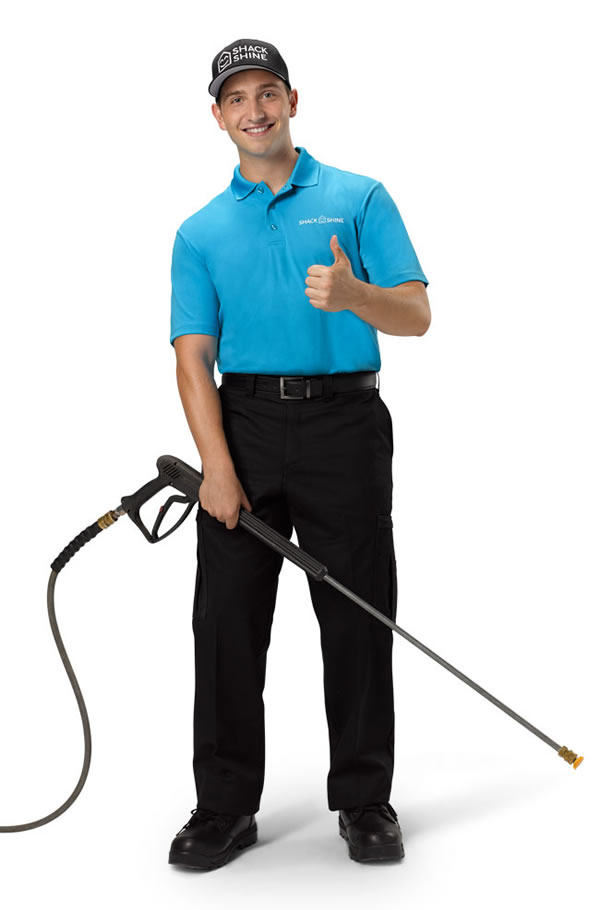 Professional Mason, OH Gutter & Window Cleaning
You want your home to look its best, but who has the time to clean the gutters and windows in today's world? Shack Shine, that's who!
At Shack Shine, we are proud to provide professional gutter cleaning and window cleaning services to protect your family's home.
Gutter Cleaning Mason Ohio
Clogged rain gutters are more than an eyesore. They can cause significant water damage to your home, if left unchecked. At Shack Shine, we use the right equipment for the job. Our team can remove any blockages in your gutters and keep them flowing freely all year long.
Why Hire Gutter Cleaning Professionals?
While cleaning the rain gutters may seem simple, it can be an arduous task. The professional technicians at Shack Shine are not only trained, certified, and insured, they also have the experience necessary to get the job done quickly and efficiently, so your home can get back to its normal routine.
Benefits of Gutter Cleaning
Having your rain gutters cleaned gives your home a fresh, clean look. It also helps your gutter system work better to protect your home from water damage. To avoid gutter breakdown and give your home a makeover, let us take care of your routine gutter cleaning.
Window Cleaning Mason Ohio
Window cleaning can be a tough, time-consuming job, especially when you want professional results. Let our technicians keep your home and business looking its best with premium window cleaning.
Why Hire Window Cleaning Professionals?
Only a professional has the knowledge and skill to tackle any situation. We have the experience and track record necessary to bring your windows back to life. And, you will have the peace of mind you deserve, knowing that we are fully certified, insured, and bonded.
Benefits of Window Cleaning
Getting your windows professionally clean gives your home or business a neat, refined look that doing it yourself just can't accomplish. We use specially-designed equipment developed for cleaning residential and commercial windows quickly and completely.
Interior and Exterior Window Cleaning
Many companies today offer exterior window cleaning. However, cleaning only one side of the glass just doesn't make the cut. Not so with Shack Shine. For the finest interior and exterior window cleaning services in the Mason, Ohio area, trust Shack Shine for complete customer satisfaction.
Get a Quote Today!
« Back to Private: Cincinnati