« Back to Private: Cincinnati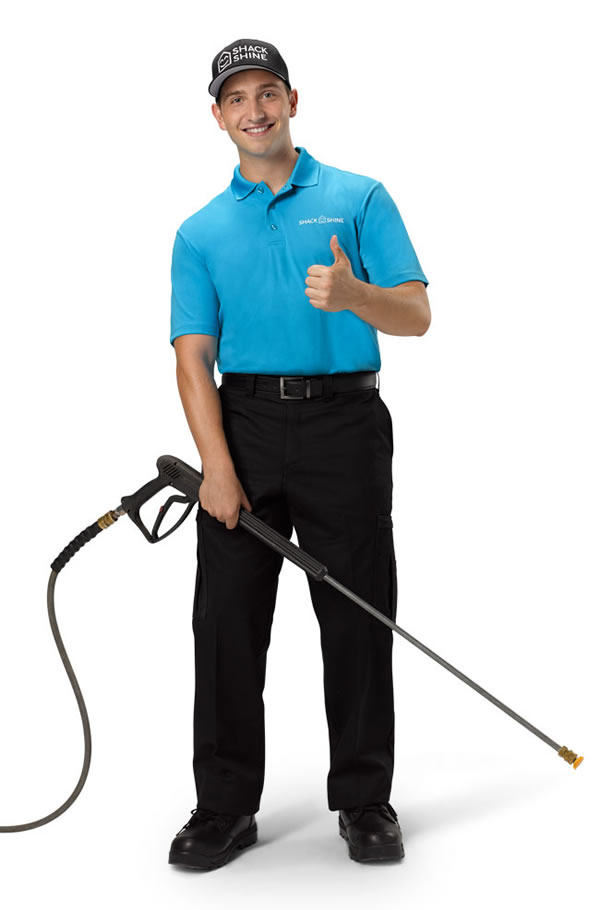 Professional Cincinnati Pressure Washing Services
How do the driveways, patios and walkways around your home look?
A little dusty? A little grimy, maybe? Our Cincinnati pressure washing services can make them shine. At Shack Shine, we've dedicated ourselves to making your home smile.
Pressure Washing With Shack Shine
We can pressure wash the entire exterior of your home if that's what you need. Yes, we'll hand-scrub those old stains away, and we'll take care of that mildew that's threatening your wood siding.
We only use filtered water, and all our cleaning products are biodegradable. That's because we live here in Cincinnati just like you do, and we care about what goes into the groundwater.
Benefits of Pressure Washing
We want to help you care for your most important asset: your home. Removing dirt, algae, and mold can prolong the life of your home's surfaces. Debris and grime can damage wood, concrete paving, and siding over time. A pressure wash done by professionals can help keep your home in great shape!
Annual Pressure Washing Maintenance Program
We make it easy to shine your home till it sparkles. You don't even have to be home for us to do all the work. Imagine coming home from work to a positively shiny home. We're even happy to set up an annual maintenance program so you don't even have to think about what needs to be done.
Get a Quote Today!
« Back to Private: Cincinnati