Exterior House Cleaning Services in Houston, TX
Your home needs care and attention to stay properly maintained and keep it looking (and feeling) great! However, it can be tough to schedule and keep on top of. Let Shack Shine Houston take care of your home's maintenance work so you don't have to! We offer interior/exterior window washing, gutter cleaning, power washing, and Christmas light installation, all done by professionals who know how to treat your home right. 
We make it easy to keep your home looking its best. Call or book online today and we'll make sure you have the shiniest home on the block!
Cities serviced
Conroe
Houston
Humble
Kingwood
Porter
Spring
Houston
1-888-808-7751
7018 Harvest Glen Drive Humble TX 77346
Hours of operation:
8:00am - 6:00pm Monday to Sunday
Professional power washing your home will love
Have you noticed the Lonestar State looking a little shinier lately? Shack Shine Houston has been shining one home at a time! Whether you're looking for a professional power washing service or a house washing service, Shack Shine is here to help. 
Our friendly, uniformed technicians can power wash just about any surface on the exterior of your home. From things like patio furniture to wooden fences, to pool decks – we've seen just about all of it! That layer of dirt and grime that has slowly built up over time can make you forget just how much your surfaces used to glow. We can remove that in one detailed visit, and make it shine like new again! 
We don't just stop at cleaning – our Christmas lights installation service can make your home glow for the holiday season. Forget about lugging your ladder out from the garage, Shack Shine can hang your lights and check them twice! The only thing you'll have to worry about, is the custom lights display you design with our team.
How does getting back some time in your schedule sound? When you need us, we'll be here to give you your free estimate. 
How it works
Step 1
Book your appointment online or by calling us at 1-888-808-7751

Step 2
On the day of your appointment, we'll arrive on time and complete the work in one detailed visit.

Step 3
Sit back, relax, and enjoy having the shiniest home on the block
Book Now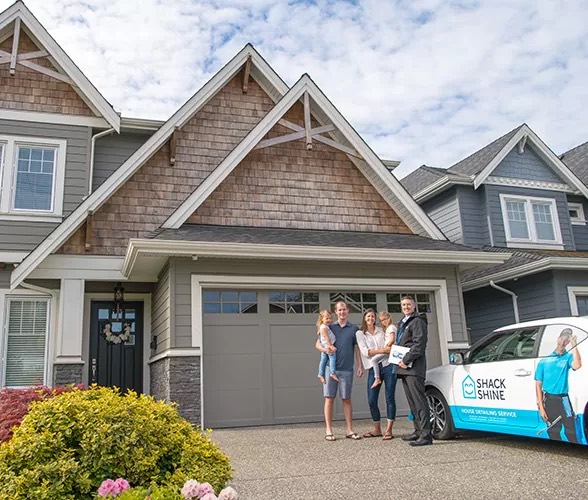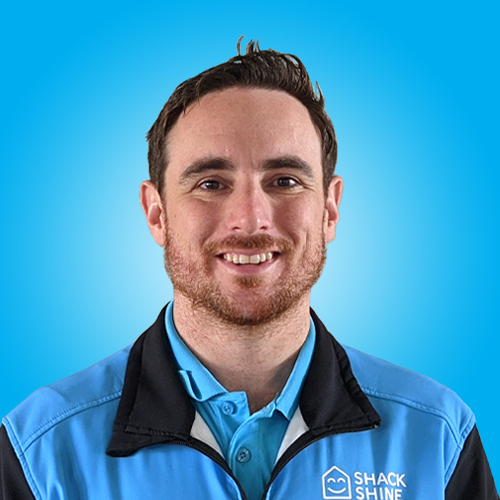 Shack Shine Houston
Ian Shirley
My name is Ian Shirley. I'm the co-owner of Shack Shine Houston North. Developing strong relationships is the foundation of everything I do, both professionally and personally. Outside of work, I enjoy golfing with my friends and playing with my dogs. What I like about running a Shack Shine franchise is the attention to detail we put into everything we do and our commitment to upholding a strong and consistent brand that delights our customers.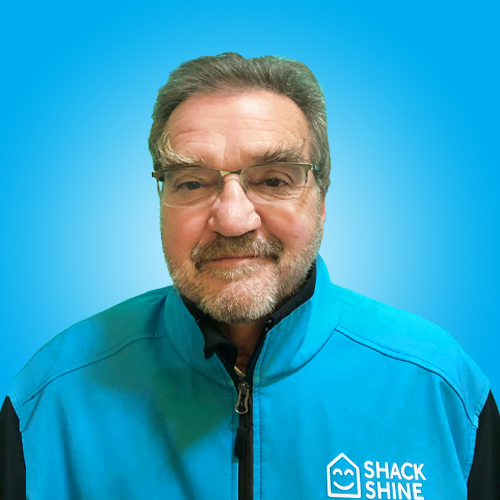 Shack Shine Houston
Fred Shirley
For 41 years I've worked as a geophysicist in the oil exploration industry, 15 years of which were in South America managing the local office. I started in seismic processing and worked my way up to senior advisor to research and development of exploration software. With all the ups and downs in this industry and the support of my son, Ian Shirley, I decide to make a change. After exploring numerous possibilities Shack Shine made the most sense to us because of the great systems and support provided to Franchise Partners to ensure an exceptional experience for our customers. Other than work I enjoy walking my dogs, cooking, cycling with my sons, and most of all spending time with my wife, Ginger.