« Back to Minneapolis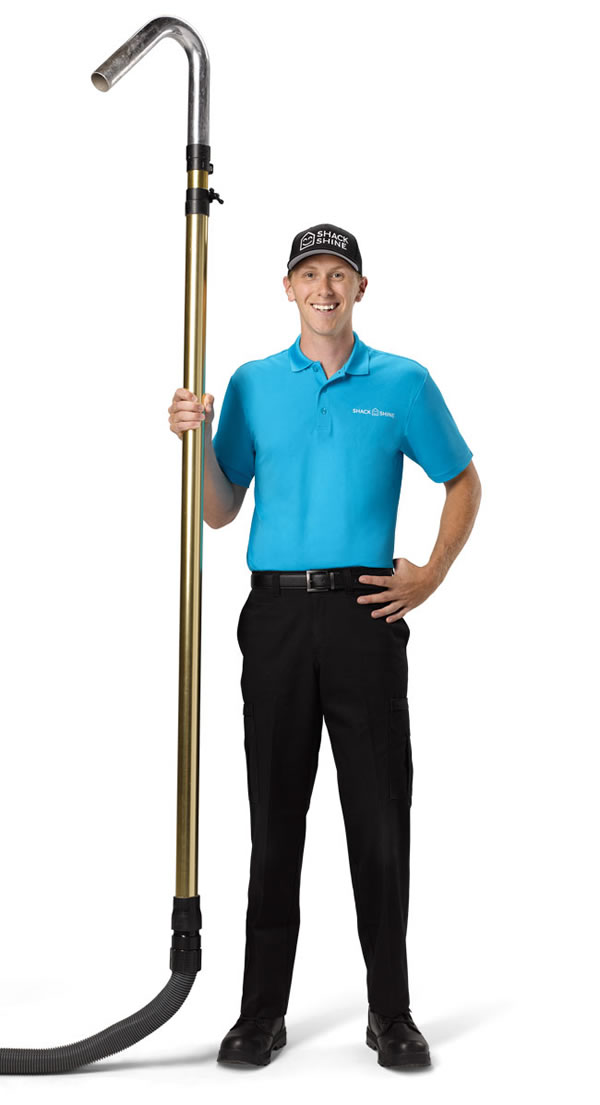 Gutter Cleaning in Minneapolis
Don't spend hours digging around in the gutters, turn to the best name for Minneapolis gutter cleaning!
When you're looking for a better solution for your Minneapolis property, you're in the right place. Instead of taking time out of your schedule to spend hours laboring over your home, Shack Shine will do it with a smile. It's a necessary part of maintaining a home, but there's a reason most homeowners do everything possible to avoid gutter cleaning season.
Convenient Minneapolis Gutter Cleaning Service
It would be great if your home could take care of itself, but unfortunately, technology hasn't reached that point yet. Instead, successfully maintaining a property involves significant time and effort, especially when it comes to your gutters. When you'd rather pass these challenging tasks off to the pros, Shack Shine is here to help you, every step of the way.
We know how much time it takes to clean your gutters successfully, and we have all of the tools it takes to get the job done right. We take pride in what we do, giving you the perfect alternative to spending your weekends in the fall on a ladder instead of with your family. From affordable pricing to convenient scheduling, we're prepared to show you just how clean your gutters can be.
Keeping Gutter Downspouts Clear
Fall is a beautiful season in Minnesota, unfortunately, brings with it a lot of leaves. Instead of falling harmlessly to the ground where they can be raked and contained, many will make their way onto your roof and into your gutters, standing in the way of proper drainage and runoff. Unfortunately, when mixed with water from the rain, leaves can turn into a mess, clogging up your gutters and leaving you with hours of gunk and dirt to scrub clean.
Shack Shine has been making quick work of clogged gutters for years, doing the hard work so that you don't have to. We come prepared with professional-grade equipment, ready to remove leaves and debris and leave your gutters shining.
Schedule a Technician Today!
Taking care of your gutters has never been easier! When you're on the hunt for Minneapolis gutter cleaning you can trust, Shack Shine is the name you need to know. When you call our dedicated team, we'll work with you to schedule an appointment on a day that's best for you. Our team is always on time, arriving promptly for every job, and we always come equipped with shiny, organized trucks.
Get a Quote Today!
« Back to Minneapolis