« Back to Minneapolis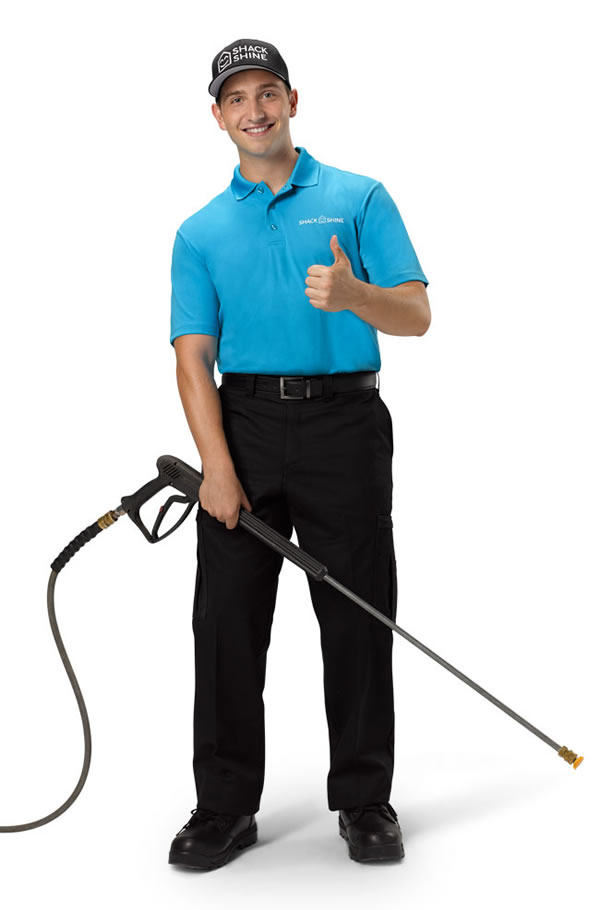 Pressure Washing in Minneapolis
Looking for a reliable, experienced Minneapolis pressure washing company?
We know that if you're like most homeowners, your home is more than just the place you lay your hat, it's also the biggest purchase you'll ever make – that's why it's important to protect your investment with regular Minneapolis pressure washing service.
Keeping your siding, garage doors, and other hard surfaces clean not only helps to protect the curb appeal of your home, it can also reduce the risk of premature deterioration of all types of materials including concrete, brick, metal, and wood.
When we pressure wash, we work hard to remove any signs of spiders or bugs, helping to keep unwelcome visitors away from your home. We'll also be sure to remove all the dust, pollen, and grime from your exterior surfaces, leaving you with nothing but a nice shiny home to enjoy!
Minneapolis Pressure Washing Services
We use high-powered steam machines and chemical-free pressure washers, so you won't need to worry about damage to your lawn or gardens. We'll carefully move any outdoor furniture aside while we work, and we'll replace everything once we're done.
You don't even need to be home when we come to complete your Minneapolis pressure washing job, so you won't have to take time off work to have your home detailed. We're shining your neighborhood, one house at a time!
Annual Maintenance Program
We suggest that you have your decks and other outside surfaces cleaned twice a year – once in the spring to tidy everything up after the long, cold winter, and again in the fall to clean off all the dust and dirt that accumulates from falling leaves and summertime lawn care.
Our skilled technicians use high-powered, chemical-free steam cleaners and pressure washers to clean your home and exterior surfaces to eliminate any risk of exposing your landscaping, children, or pets to toxic cleaning agents. We work had to take good care of your home, and of our natural environment.
Get a Quote Today!
« Back to Minneapolis