What We Do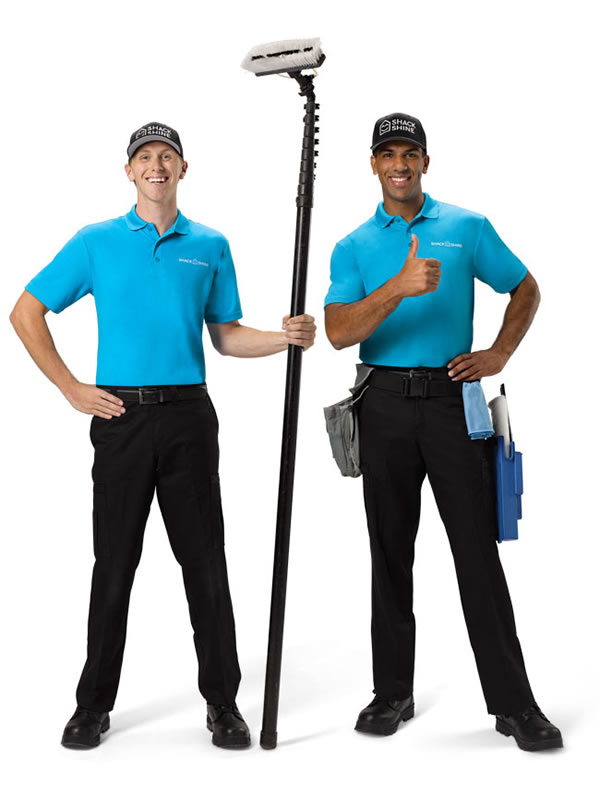 Exterior House Cleaning Services in Montgomery County
Shack Shine can help handle any of those exterior house detailing services you need in Montgomery County, PA.
Let our exterior house cleaning experts in Montogomery County have your home looking positively shiny in no time! In one detailed visit, we'll take care of all of the exterior grime and debris that's impacting the way your home looks.
Gutter Cleaning
Gutter cleaning no longer has to be that chore that takes up a full weekend to handle. Shack Shine's skilled experts will help you restore proper flow to your home's gutter system without having you on a ladder. Clogged gutters cause water to overflow the sides, leading to damage running down the edge of your home and right to the foundation. Even over a short season, this can cause water to enter your home's basement
Window Cleaning
Let's not forget the windows. Our exterior house cleaning services include both interior and exterior window cleaning. We'll ensure you can clearly see out of your windows no matter how hard they are to reach. Even better, we're committed to getting the job done even if you're not home.
Power Washing and Pressure Washing
Power washing also known as pressure washing is one of the most effective ways for our team to clean concrete, vinyl siding, brick, and other hard surfaces around your home. This method allows us to avoid the use of harmful chemicals, but still give your outdoor surfaces a like-new look in no time!
House Washing
Before we start the job, we'll make sure to move any furniture necessary (and we'll put it back after we're done). When we get started, we'll use the latest technology to ensure your home's exterior is completely scrubbed. We do this using water-fed poles and pressure systems. This allows our team to provide a deep-down level of cleanliness.
House washing is an important step in house maintenance because it removes the packed in layers of grime and debris. Every home in Montgomery County is likely to experience some level of exterior grime like this because of the changing weather patterns. Our goal is to cleanse it all away to minimize the deterioration of the structure.
Roof Cleaning
Most roofs in the community will experience a significant amount of grime and mildew buildup. It worsens as the summer sun heats it up and moisture builds. This damages your roofing and can lead to damage to the home's structure.
You can avoid that with our deep-down roof cleaning. We use pressure to clean off this grime and to restore your roof to a like-new look. You'll love the way it looks as you drive up to your home.
Christmas Light Installation
Be ready to have the brightest home on the block this holiday season. Outshine your neighbors with our help! Shack Shine Montgomery County location offers a Christmas light installation service, making it easier for you to get ready for the holidays. We offer high-quality commercial-grade Christmas lights that are energy efficient. Everything is 100% customizable from the style to how it fits your roofline. To make it even more convenient for you, we'll return to fix burnt out lights and do the takedown at the end of the season. Let us help you get into the holiday spirit and do the hard work for you, so you can sit back and watch the beauty once it`s done!
Get a Quote Today!
Team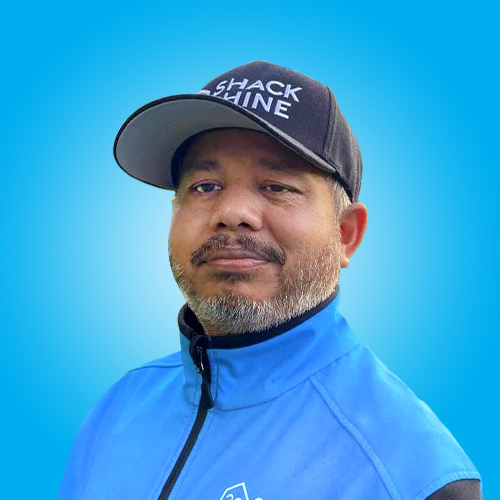 Mishu Mahmud
Franchise Partner
Hello everyone! I'm Mishu Mahmud and I'm the owner of Shack Shine Philadelphia North, servicing Montgomery County!
In 1991, I obtained my Post-Graduate degree in Management at the University of Dhaka, Bangladesh. Before being jumping into the world of entrepreneurship, I worked as the CEO of ASA International (Kenya) Limited for 8 years. In my career, I have worked in several countries across South Asia, South East Asia & East Africa in the areas of microfinance business start-up, operation management & monitoring, portfolio risk management, business projection and budget, financial analysis, team building, and training & development.
My wife Salma Akhter who is a full-stack software developer is also actively involved in managing the Shack Shine Philadelphia North operation. While not working, we like to spend time traveling, fishing, playing, reading, and listening to songs.
My team and I can't wait to make your home shine!
Cities Serviced
Ambler
Blue Bell
Chalfont
Collegeville
Conshohocken
Eagleville
Fort Washington
Harleysville
Hatfield
Lafayette Hill
Lansdale
North Wales
Plymouth Meeting
Royersford
Schwenksville
Services
Window Cleaning
Window Washing
Roof Cleaning
Gutter Cleaning
Power Washing
Pressure Washing
House Washing
Christmas Light Installation