Exterior House Washing Omaha
Your home needs care and attention to stay properly maintained and keep it looking (and feeling) great! However, it can be tough to schedule and keep on top of. Let Shack Shine Omaha take care of your home's maintenance work so you don't have to! We offer interior/exterior window washing, gutter cleaning, power washing, and Christmas light installation, all done by professionals who know how to treat your home right. 
We make it easy to keep your home looking its best. Call or book online today and we'll make sure you have the shiniest home on the block!
Cities serviced
Bellevue
Bennington
Elkhorn
Gretna
Millard
Omaha
Papillion
Omaha
1-888-808-7751
19427 Audrey street, Omaha, NE, 68028
Hours of operation:
8:00am - 5:00pm Monday to Friday
Our services
Window Cleaning

Clean, sparkling windows are key to having the shiniest home on the block! Shack Shine offers interior and exterior window cleaning to keep your windows in great shape for years to come.

Gutter Cleaning

No one wants to spend the day up on a ladder cleaning out their gutters…except us! Shack Shine will get the job done safely and efficiently. We make gutter cleaning easier than ever.

Power Washing

If your patio, deck, driveway, sidewalk, or any other outdoor surfaces are looking a little dull, Shack Shine can help! Our power washing services will make it all look like new again.

House Washing

Keep the exterior of your home looking fresh with our house washing services. Whether it's siding, stucco, or any other surface, you can trust Shack Shine to make your home shine bright!

Christmas Light Installation

Want to make your home twinkle, sparkle, and glow this holiday season? Let us work our magic! We install custom-fit professional lights and will help you create the design of your dreams.
Professional window cleaning in Omaha
With great power comes great shine – and shining your home is exactly what Shack Shine Omaha wants to do! Whether you need a window cleaning service to remove the mold and mildew that builds up over time or want a good old roof cleaning service after the fall weather, we want to help you! 
Does the outside of your home look a little dull as of late? Shack Shine's power washing services may be the thing you need to increase your home's curb appeal. You may not notice how much dirt, mud and algae accumulate on concrete surfaces. Our power washing services will remove all of that gunk that is stuck on there, making your front entry look like new again! 
Are you ready to make your home shine like new again? Book your free estimate today! 
How it works
Step 1
Book your appointment online or by calling us at 1-888-808-7751

Step 2
On the day of your appointment, we'll arrive on time and complete the work in one detailed visit.

Step 3
Sit back, relax, and enjoy having the shiniest home on the block
Book Now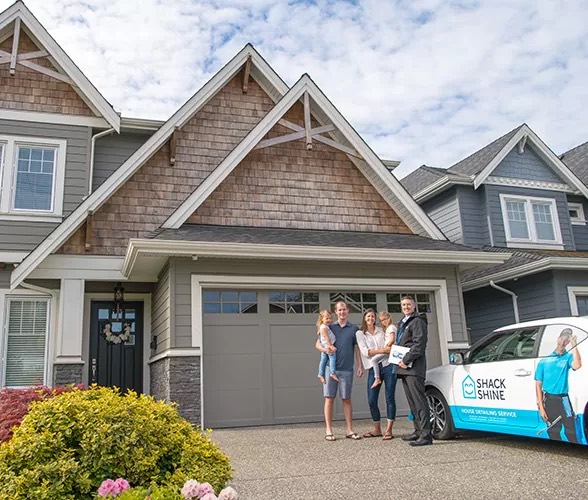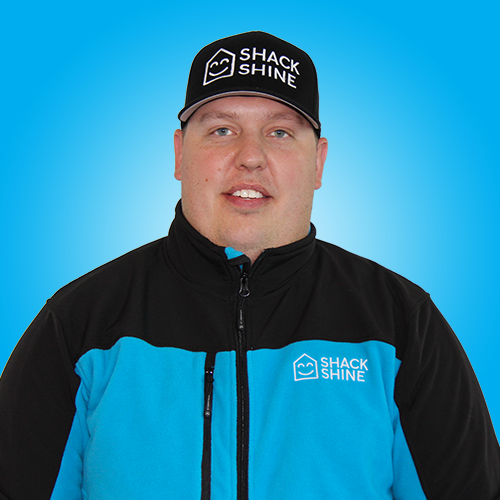 Shack Shine Omaha
Drew Koch
Hello to the Big O! Welcome to Shack Shine, we're thrilled to be offering friendly home detailing services in Omaha and the surrounding areas. Guaranteeing your home will love you!
Born and raised in Husker nation, my name is Drew Koch. For the previous 17 years, my career was in retail management. While I enjoyed the compelling fast-paced environment, my true dream was to be an entrepreneur and work more closely in my community as I genuinely enjoy working with people and helping others. I'm motivated to provide for my children and couldn't be living the dream without the support of my wife.
We're excited to grow with you in the metropolis and take pride in offering employment opportunity while providing a great service!