What We Do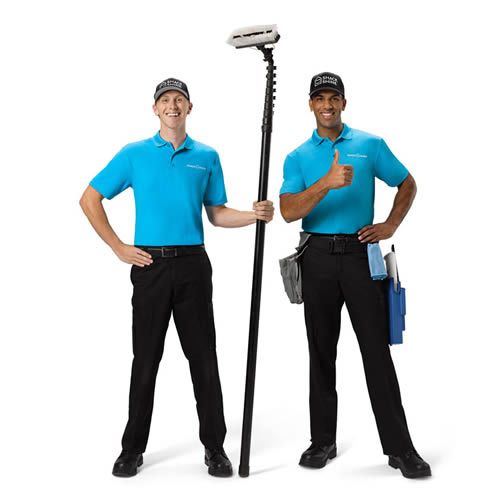 Exterior House Cleaning Services in Orange County, CA
We offer exterior house detailing services in your area.
Our customers are important to us, which is why we stand behind our world-class customer service to ensure you have an exceptional experience with Shack Shine. Our team is waiting to help you book your home maintenance needs. For Orange County residents, exterior house cleaning services near you have never been easier to set up!
Interior and Exterior Window Cleaning
In need of local residential window cleaning services? Let us take care of it for you! Keeping your windows clean is essential, but it's hard work, too. At Shack Shine Orange County, we wash interior windows by hand using an applicator and squeegee to ensure the perfect, spotless shine.
For exterior windows, we use carbon fiber, water-fed poles, specialized squeegees, and filtered water. We handle both indoor and exterior windows—including those hard, out-of-the-way windows you can't reach. Shining home, smiling family—your windows are the best place to start!
Eavestrough Cleaning Service
Cleaning the eavestroughs on your home is essential for keeping the structure safe from damage. We'll protect your home's foundation with our tried and true methods to remove debris and muck from within the gutters. We'll wipe down the exterior and leave your gutters sparkling, while also ensuring that your home's foundation remains protected. Win-win!
House Washing
You're busy. You may not have the time or energy to scrub down the exterior of your home to create the shiny, beautiful space you want—but that's where we come in! Shack Shine's house detailing in Orange County includes squeaky clean exterior house washing. We'll cleanse the outer surface, creating a like-new look for your home.
Roof Cleaning
Did you know that you may be able to extend the lifespan of your roof with roof cleaning services from Shack Shine? Our team arrives and cleanses away all of the mildew and dirt that accumulate from the weather. This helps to make the roof look like new, but it also ensures that your roof is safe and protected. Additionally, we use safe methods for cleaning every surface of your home—no need for harsh chemicals. Shack Shine's exterior house cleaning service in Orange County is safe for any surface.
Pressure Washing
Let's not forget your driveway, sidewalk, patio, and porch—we do it all. House detailing is happiness in every detail. We'll strip away all of the grime and built-up material on your home, making it look and feel brand new. Power washing also improves the safety of these surfaces by making them less slippery.
Our mobile power washing service in Orange County is committed to your complete satisfaction. We'll even take before and after photos to help you to see just how much work we've done for you. A home so bright and shiny, you need to wear shades—that's what we're about at Shack Shine Orange County!
Christmas Light Installation Near You
Be ready to have the brightest home on the block this holiday season. Shack Shine Orange County location will make your Christmas much brighter this year! We offer a Christmas light installation service, making it easier for you to get ready for the holidays. We offer high-quality, commercial-grade Christmas lights that are energy efficient for your house.
We work with you to ensure you love the style, everything is 100% customizable. How do we make it even more convenient for you? We'll return to fix burnt-out lights and do the takedown at the end of the season! Let us help you get into the holiday spirit and do the hard work for you, so you can sit back and enjoy it once it's finished! We are more than happy to help you get started with the holiday decorations.
Get a Quote Today!
Team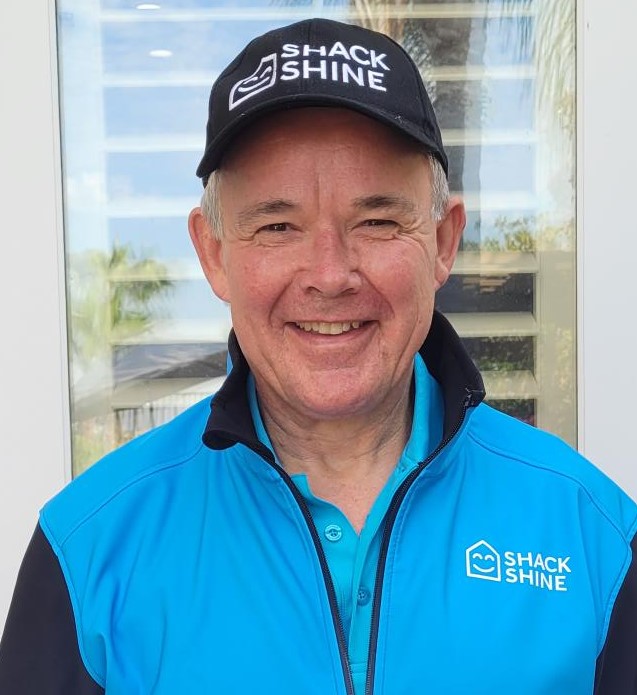 Simon Palmer
Franchise Partner
My name is Simon Palmer and I am thrilled to take on the role of Shack Shine Franchise Partner here in Orange County!  We focus on making your life simple – by delivering House Detailing services with quality, safety, and convenience.  Whether it is interior or exterior window washing, hard surface power washing, gutter cleaning, or even making your house sparkle with Christmas lights, our friendly, client-focused team is here to serve you with a smile!
I am a lifelong entrepreneur and love taking on new challenges every day.  My pride in having the best-looking home on the block led me to Shack Shine, making it my personal mission and purpose to create as many shiny homes and happy clients as possible in Orange County.
How can I help you? Don't hesitate to reach out to Shack Shine Orange County any time at 1-888-808-7751. 
Cities Serviced
Costa Mesa
Irvine
Laguna Beach
Newport Beach
Orange County
Santa Ana
Services
Window Cleaning
Window Washing
Roof Cleaning
Gutter Cleaning
Pressure Washing
House Washing
Christmas Light Installation