What We Do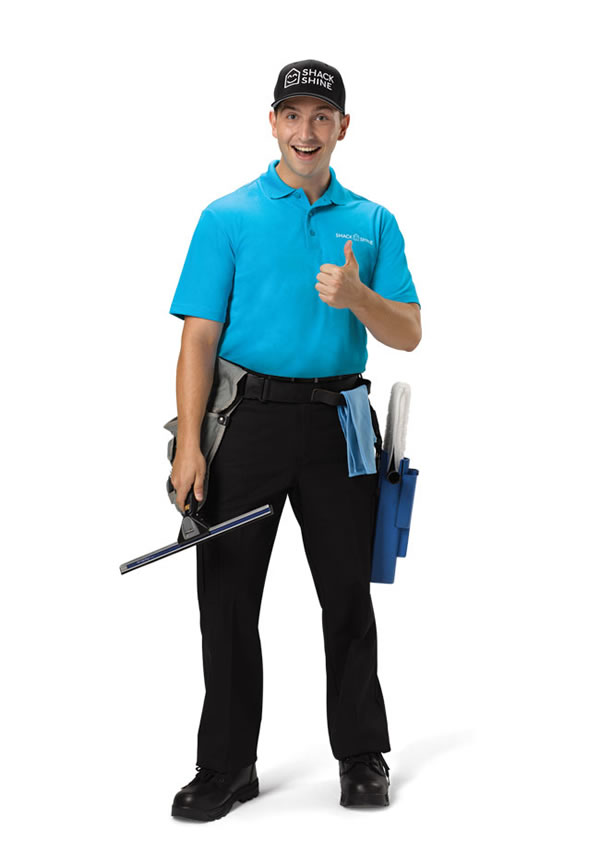 Exterior House Detailing Services Orland Park, IL
We offer professional exterior house detailing service to Orland Park, IL residents.
Window Cleaning
Don't waste your time trying to get your windows looking spotless, as without the right equipment and skills, you simply won't leave them shining like we will. Call the professionals window cleaners at Shack Shine, we leave your windows positively shiny every time.
Interior Window Cleaning
We can have every window inside your home looking as good as the day they were fitted. Don't worry about having streaky windows in your house as when we've cleaned them, you're left with a shining home, smiling family. There's nothing worse than trying to clean windows in a room that's lacking natural light – let the professionals take care of it for you.
Exterior Window Cleaning
Forget about climbing your wobbly ladder now that we're in town. You can get the best window cleaning service available today. Our house detailing team are experts at making your home smile, so if you're windows are in need of a clean, call Shack Shine today. You won't believe how clean we can get your windows till you see it for yourself.
Gutter Cleaning
Regularly cleaning your gutters is an important part of looking after your home. If you don't regularly clean them and let them get full of debris, you could end up having to get them replaced – which can be extremely expensive. Even worse, if you don't bother to clean your gutter, you could end up with structural damage to your roof, which could cost tens of thousands of dollars to repair.
House Washing
Our house washing service is shining your neighborhood, one home at a time. You're sure to make your home the envy of your neighbours when you get our team to wash your house. We can wash brick and wood and have your home looking as fresh as the day it was first built. Out team has the best equipment available in the industry and we can achieve a clean so deep, your home will love you.
Roof Cleaning
Roof cleaning is a vital part of home maintenance and is arguably the most important part of maintaining your roof. Having your roof cleaned can prevent it from decaying, which if left, could to you having a costly repair bill – or even needing a full roof replacement. Your home will love you when you get our team up their ladders and cleaning your roof. It's a dangerous job, and roofs are often slippery and uneven, so don't risk doing it yourself, call the team at Shack Shine and let us do the hard work for you.
Pressure Washing
Is your home or driveway looking a little worse for wear? Have you got years of built-up grime making your house look tired and dirty? If so, you could benefit from Shack Shine's pressure washing service. We deliver our industry-leading pressure washing service with a smile on our face, and look forward to helping your home shine. Like a ray of sunshine on a cloudy day, our team will give you a home so bright, you gotta wear shades.
Get a Quote Today!
Team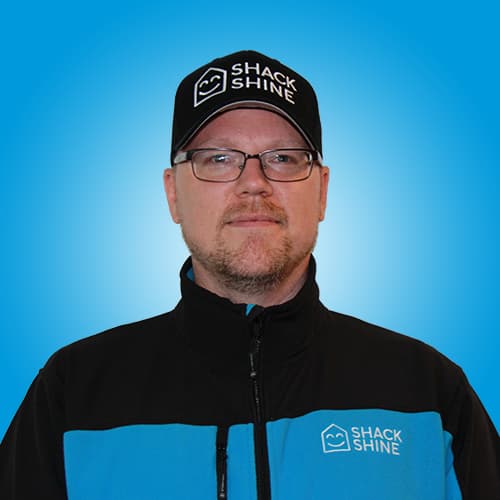 Shack Shine Orland Park
Brian Bensema - Franchise Partner
Hello! My name is Brian Bensema and I am excited to be bringing Shack Shine to the south suburbs of Chicago. I was born and raised here in Tinley Park which I still call home today.
After working in retail management for over a decade, I decided it was time to combine my genuine passion for helping people with my dream of being an entrepreneur. As I researched possible businesses Shack Shine really stood out to me because of its culture which is based on passion, integrity, professionalism, and empathy.
I look forward to having the opportunity to provide exceptional home detailing service to the homeowners of the south suburbs as well as an opportunity to bring jobs to the local community. If you happen to see the truck around town stop by and say hi!
Business Info
Shack Shine Orland Park
16712 Oketo Ave
Tinley Park, IL 60477
Cities Serviced
Frankfort
Homer Glen
Lemont
Mokena
New Lenox
Tinley Park
Services
Window Cleaning
Gutter Cleaning
Pressure Washing
House Washing
Roof Cleaning
Christmas Light Installation