« Back to Sarasota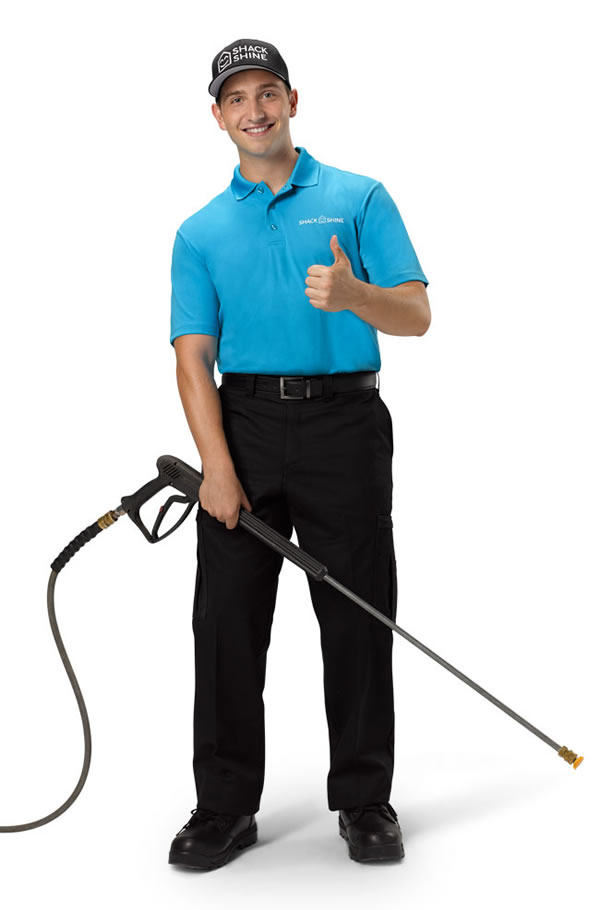 Exterior House Cleaning Services McLean
We offer exterior house cleaning services that make your home sparkle.
Shack Shine focuses on exterior house cleaning services to keep you windows, gutters and exterior surfaces spotless! Hiring professional for window cleaning, gutter cleaning or even power washing tasks to get your home in tip-top shape ensure that you get to enjoy every minute of your free time doing what you love, instead of dirty chores.
Professional Window Cleaning McLean, VA
Don't let dirt and grime ruin your view. Unless you happen to stock harnesses and professional rappelling equipment in the shed, cleaning windows can get tricky – even scary, if heights are involved. Alternatively, get your windows professionally cleaned and enjoy a sparkling clear view of the world from any room of your home.
Benefits of Window Cleaning
In addition to the view, keeping your windows clean helps them maintain their integrity as well. Debris and dirt that are allowed to sit in corners and cracks will eventually compromise the wood – and potentially even call for a complete replacement.
Power Washing Your McLean Home
No matter how durable the materials used to build your home, even the most innocent-looking buildup can start to compromise coatings and seams. What starts as a small spot of mildew can weaken vinyl siding, and a spot of moss on a pathway can quickly engulf your entire sidewalk. Power washing keeps your home looking fresh and new – even if it isn't – and ensures that your home maintains surface integrity against weather and dirt.
What Surfaces Can Be Power Washed
Power washing can be used on a surprisingly wide variety of surfaces including
sidewalk
driveway
decks & patios
wood & brick & vinyl surfaces.
If you are unsure of what surfaces can be power washed, you can also ask our team. Our McLean, VA power washing professionals can offer advice and guidance once an assessment of your home is completed.
Professional Gutter Cleaning in McLean, VA
While you may think everything's alright because water is still flowing through your downspout, your gutters could be clogged with tons of gunk, dirt, leaves, and sticks. Don't wait for that water to make its way under your shingles or into your attic before you give us a call – acting now could spare your home significant water damage from above.
Benefits of Gutter Cleaning
Regular cleaning for your gutters will keep persistent issues, such as breeding mosquitos, seedlings, and rotting leaves, out of your yard for good. A clean gutter is fairly inhospitable to pests and build-up, making it an important choice for a McLean homeowner looking to safeguard their home's integrity.
Get a Quote Today!
« Back to Sarasota