What We Do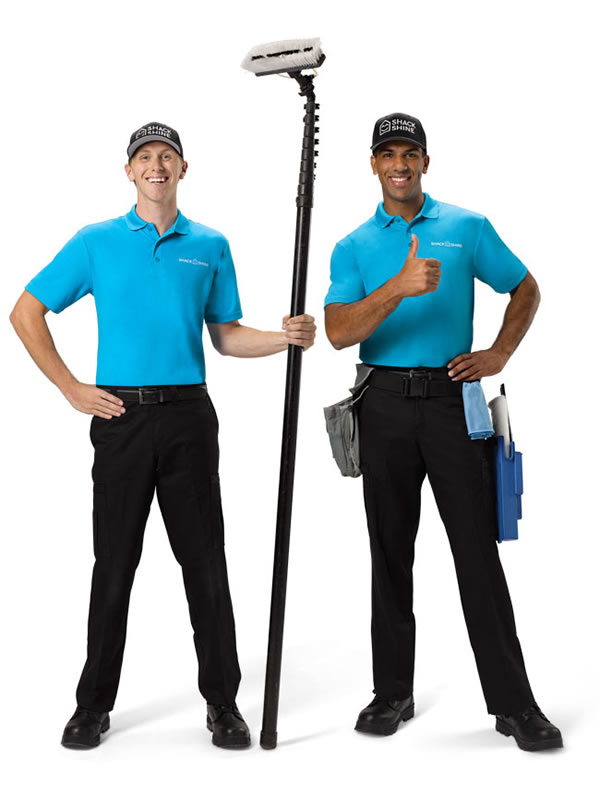 Trusted Exterior House Cleaning Services in St. Paul
Our exterior house cleaning services in St. Paul can make your home the shinest on the block!
Let our exterior house cleaning experts in St. Paul have your home looking impressively sparkling in the "Mini Apple", in no time! In one detailed visit, we'll take care of all of the exterior grime and debris.
Gutter Cleaning
Gutters are one of the most challenging exterior components of the home to maintenance, but they have to be cleaned. Clogged gutters cause water to overflow, leading to serious water damage to your home. Our SHACK SHINE experts will restore the flow without you swaying on a ladder or putting your hands into a pile of wet, soggy leaves.
Window Cleaning
Our exterior house cleaning services include both interior and exterior window cleaning. We'll ensure that we leave with stunningly clean windows, giving you an impressive clear view. We'll even tackle those out of the way windows that seem impossible to clean.
Pressure Washing and Power Washing
Pressure washing also known as power washing is an effective way to remove debris and stains from your driveway, patio, vinyl siding, brick and other exterior surfaces around the house. Your home can benefit from a like-new look in no time without using harsh harmful chemicals!
Roof Cleaning
The roof is your home's first line of defense against moss and the unpredictable weather. Performing regular roof cleaning will not only give you a beautiful home, it'll also preserve your roof shingles—helping you to extend the life of them.
Christmas Light Installation
Get ready to have the most festive and shiniest house on the block this holiday season! Shack Shine Saint Paul is in your area, offering a reliable and efficient Christmas light installation service, making it easier for you to get ready for the holidays. We offer high-quality commercial grade Christmas lights that are energy efficient for your home. Everything is 100% customizable from the style to how it fits your roofline. To make it even more convenient for you, we'll return to fix burnt out lights and do the takedown at the end of the season. Let us help you get into the holiday spirit. We are happy to help you get started with holiday lights decoration with our high quality service.  We are here to help from start to finish. We help reduce some of that holiday stress with our Christmas lights service.
BBQ Grill Cleaning
Scrub away grease and grime and get back to grilling with Shack Shine's BBQ Grill Cleaning service. We'll leave your grill shining on the inside – and out – to make sure that you and your family get the most out of BBQ season.
Get a Quote Today!
Team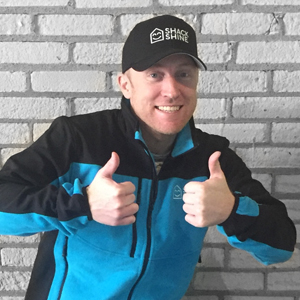 Shack Shine St. Paul
Ben Cowan - Franchise Partner
My name is Ben Cowan and I'm the owner of Shack Shine St. Paul. I was born and raised in Saint Paul and currently live in Plymouth with my wife and three kids. I'm the proud owner of two other local and home service businesses named 1-800-GOT-JUNK? and You Move Me.
My passion in business is delivering exceptional experiences to both my employees and customers. I believe Happy Employees = Happy Customers! We are relentless in seeking and retaining only the best people so that they in turn provide consistently great experiences for our customers. Try us! 
In my spare time, you'll find me on a backyard hockey rink, coaching my kids in their various activities, up north camping, on a lake water skiing, researching or experimenting with the latest and greatest in technology or out on a date night with my amazing wife!
You can contact me at twincities@shackshine.com
Business Info
Shack Shine St. Paul
445 Minnesota Street
Suite #1500
Cities Serviced
St. Paul
Eagan
Woodbury
Apple Valley
Services
Interior Window Washing
Exterior Window Washing
House Washing
Christmas Lights Installation
BBQ Grill Cleaning