What We Do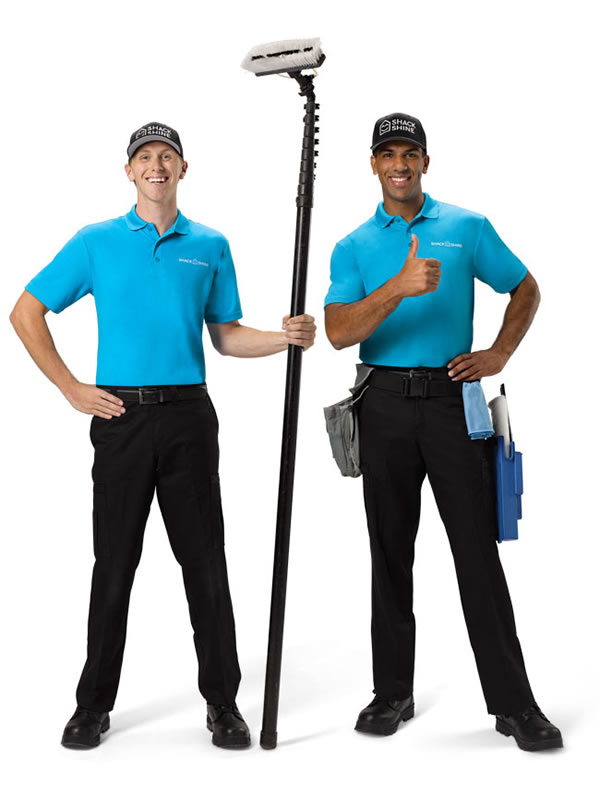 Exterior House Cleaning Services in St. Paul
In St. Paul, exterior house cleaning services from Shack Shine can provide you with the shiniest home on the block!
Our trusted team is here to help you handle all of your house detailing needs. We know how important it is for you to have a clean home that's impressively sparkling, but you also have a full schedule to tackle. Let Shack Shine do the work for you. Our smiling, friendly technicians will arrive at your home in shiny, organized trucks to get all of your home's exterior cleaning done in one detailed visit. You don't have to think twice about the process.
House Washing
For exterior house cleaning services in St. Paul, let Shack Shine go to work for you. We offer two methods for house washing. The first allows us to be a bit more gentle for surfaces that require more attention. We use a hand wash or soft wash method for vinyl, wood, and other delicate surfaces. For harder surfaces with more grime, we use power washing that's gentle but durable. We'll recommend the best type of house washing for your property when we arrive. We use the most advanced technology including water filtration through carbon fibre poles. This helps keep us off the ladder while also ensuring a quality clean.
Gutter Cleaning
The gutters are one of the most challenge exterior components of home maintenance, but they have to be cleaned! We do it for you so you never have to sway on a ladder or put your hands into a pile of wet, soggy leaves. We use a high-powered vacuum attached to a large canister to remove all of the material from within your gutters. We flush them clean to make sure no clogs exist. And, then, we wipe down the exterior of the gutters. Shining home, smiling family.
Roof Cleaning
Roof cleaning isn't an easy job for many homeowners because of the time commitment. Let Shack Shine do the work for you. We use a proper amount of pressure to remove all of the ground in grime, mold, debris, and mildew from your roof, creating a like-new look. Not only will you have a beautiful home, but this can also preserve your roof shingles, helping you to extend the life of them. Your home will love you for this clean.
Power Washing
In St. Paul, house detailing services from Shack Shine are eco-friendly. Our power washing methods allow us to tackle even the most difficult of surfaces to remove grime and ground-in dirt without the use of chemicals. Our power washing is perfect for cleaning some exterior surfaces. Happiness in every detail.
Pressure Washing
Pressure washing is an exceptional solution to handling the driveway, walkway, patio, and many other exterior surfaces around your home. Our team uses pressure washing to remove debris and stains even from surfaces you didn't think could come clean. Pressure washing can help reduce early deterioration of your home. And, it helps you to have a clean home. We leave you positively shiny every time.
Window Cleaning
Our interior and exterior window cleaning services are a must for anyone that wants an impressive view without all of the hard work involved. A key component of our St. Paul exterior house cleaning service our window cleaning allows us to use the most advanced water filtration to create stunningly clean windows every time. We even will tackle those out of the way windows that seem impossible to clean well. You'll love the attention of our team especially as we wipe down your screens and frames. A home so bright, you gotta wear shades – that's what we are aiming for!
Get a Quote Today!
Team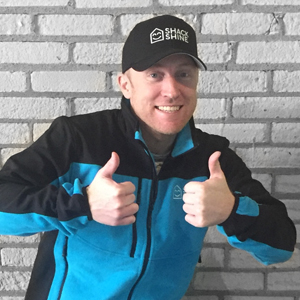 Shack Shine St. Paul
Ben Cowan - Franchise Partner
My name is Ben Cowan and I am the owner of Shack Shine Twin Cities. I was born and raised in Saint Paul, MN, and currently make my home in Plymouth with my wife and three children. I am the proud owner of three other local businesses: 1-800-GOT-JUNK?, You Move Me, and 3CLICK Fitness.
For me, the decision to get involved with Shack Shine was a no-brainer: it has a fantastic track record and huge potential for growth. As the owner of two other O2E Brands businesses (1-800-GOT-JUNK? and You Move Me) I am excited to again partner with them on Shack Shine. Together, we're transforming the house detailing industry.
I love working with the great people of the Twin Cities. It's the perfect place to raise a family, and we try to spend as much time on the water as possible – boating, water skiing, and wake boarding!
Business Info
Shack Shine St. Paul
445 Minnesota Street
Suite #1500
Cities Serviced
St. Paul
Eagan
Woodbury
Apple Valley
Services
Interior Window Washing
Exterior Window Washing
House Washing