Positively Shiny, Every Time
Your home needs care and attention to stay properly maintained and keep it looking (and feeling) great! However, it can be tough to schedule and keep on top of. Let Shack Shine take care of your home's maintenance work so you don't have to! We offer interior/exterior window washing, gutter cleaning, power washing, and Christmas light installation, all done by professionals who know how to treat your home right. 
We make it easy to keep your home looking its best. Call or book online today and we'll make sure you have the shiniest home on the block!
Shack Shine Washington D.C.
1-888-808-7751
Hours of operation:
8:00am - 5:00pm Monday to Thursday
Window Cleaning Experts in Washington D.C.
If you're looking for a team of professionals to make your home shine again, look no further than Shack Shine Washington DC. As the months and seasons change between Washington's frigid winters and warm, muggy summers, your home needs a little TLC each season. 
Shack Shine's power washing surfaces are just the thing to remove built-up residue leftover from the cold winter months and get your outdoor area shining for the warm weather! Is your siding looking a little blah? Our house washing services will remove the layer of dirt preventing your home from shining again; it will look like a fresh coat of paint!
Call Shack Shine to make your home twinkle, sparkle, and glow again. You'll be happy to have more time to enjoy doing the things you love!
How it works
Step 1
Book your appointment online or by calling us at 1-888-808-7751

Step 2
On the day of your appointment, we'll arrive on time and complete the work in one detailed visit.

Step 3
Sit back, relax, and enjoy having the shiniest home on the block
Book Now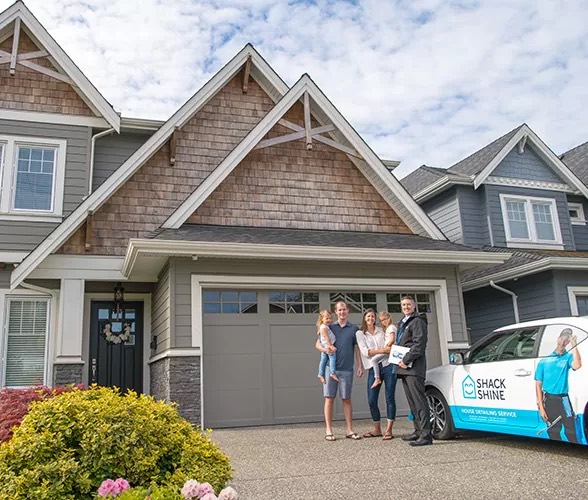 Shack Shine Washington D.C.
Nicole Jones
As an intrinsically positive and motivated person, I always take action for what's right. Being a part of a team with compassion, integrity, and efficiency is deeply important to me. I haven't encountered a brand that emphasizes these points better in their daily operation than Shack Shine. Very excited to be a part of Shack Shine!