What We Do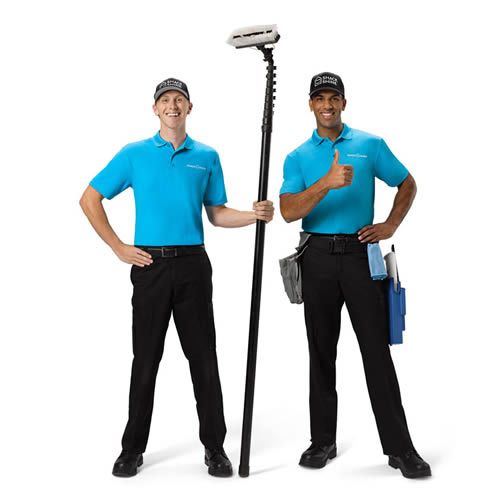 Exterior House Cleaning Services Near You in Winnipeg
Shack Shine is your Winnipeg exterior house cleaning service!
Shack Shine provides a fast, reliable team to handle your home's biggest exterior cleaning projects. We know you're busy, so let our well-trained professionals take care of all your exterior house cleaning needs!
Cold, wet Winnipeg winters can take their toll on your home over time. Not only making it look less than its best but potentially even compromising the long-term integrity of your home. Let our professional technicians come and make your home shine! We'll have the job done in no time.
Interior and Exterior Window Cleaning Services
Window cleaning isn't easy for anyone, and it can be a pretty time-consuming task. Shack Shine's team will show up on time, clean your exterior and interior windows, and leave without interrupting your day. Our professional residential window cleaning doesn't even require ladders. Instead, we use a water-fed carbon fibre pole to scrub and rinse your windows—without the use of harsh chemicals. We even wipe down the screens and frames! For professional, local window cleaning services, look no further than Shack Shine.
Eavestrough/Gutter Cleaning
The eavestroughs around your home's roof are a critical area to maintain, but many people don't have time to handle this undertaking on their own. But leaving your eavestroughs unmaintained can cause them to clog up, and can even eventually damage the structure of your home. Stay off the ladder and let our team handle it! Our technicians use a high-powered vacuum to suck up all of the debris, and then we flush it clear. We do the best eavestrough cleaning in Winnipeg—your home will thank you for it!
House Washing
Exterior house washing in Winnipeg is easy to do when our team does the work for you. We believe a shining home creates a happy family. We use environmentally friendly solutions to power wash the exterior of your home, making it look like new again. All of the dirt and grime is gone in just a matter of minutes! Our goal is to give you a beautiful home in the way that's most convenient for you.
Roof Cleaning
Did you know a good roof cleaning can extend the life of your roof? It also helps your home look like-new when you pull up to the driveway—that's hard to beat. Let our team handle the proper cleaning of your roof's surfaces, removing mildew, mold, and grime that can accumulate from Winnipeg's weather conditions. The entire process will help restore your roof to its original look in no time.
Pressure Washing
You might not realize it at first glance, but most of the outdoor hard surfaces around your home can benefit from pressure washing. If you're looking for a residential pressure washer in Winnipeg, we're here to help! Shack Shine can pressure wash just about anything to remove grime and dirt—such as cement sidewalks, your porch, or even your deck.
Our team takes special care to ensure every material we clean can be managed safely, using no harsh chemicals in the process. We're ready to bring our home power washing services to you for a result that puts a smile on your face.
Christmas Light Installation
When the holiday season arrives, think of Shack Shine for all of your Christmas light decoration needs. Our team can install beautiful light displays throughout your property, helping you to celebrate with care. You don't even have to take them down after the season is over. Our team is there to help you.
BBQ Grill Cleaning
Time to fire up the grill! Scrub away grease and grime and get back to grilling up some good eats with Shack Shine's BBQ Grill Cleaning service. We'll leave your grill shining on the inside and out to make sure that you and your family get the most out of BBQ season.
Get a Quote Today!
Team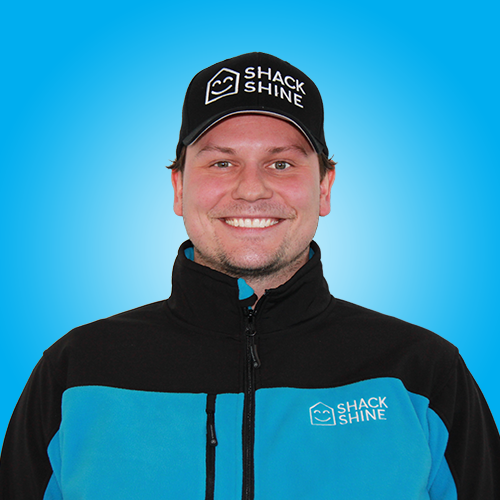 Shack Shine Winnipeg
Brett Crawford - Franchise Partner
I was born and raised in Manitoba and I love the prairies! After spending twelve years in the marketing industry serving corporate clients all across Canada, I decided that I wanted to get more involved in my own community of Winnipeg. From the moment I found Shack Shine, it was clear that this was a business built with customers in mind, and I had to be the one to bring this great service to my hometown. Now, we're proudly offering our convenient, exceptional cleaning services in Winnipeg, making homes in the area like-new again—one at a time!
When I'm not shining up the neighbourhood, I enjoy cooking, golfing and long walks with my partner Tonia.
Cities Serviced
From residential window cleaning to clearing out those gutters and thorough power washing, we're proud to offer our exterior house washing services in the following cities:
Beausejour
Buffalo Point
East Saint Paul
Headingley
Lorette
Oakbank
Oak Bluff
Richmond Lakes
Saint Norbert
Selkirk
Steinbach
Winnipeg
Services
Shack Shine Winnipeg offers the following exterior house cleaning services: