Exterior House Cleaning Services in Winnipeg
Your home needs care and attention to stay properly maintained and keep it looking (and feeling) great! However, it can be tough to schedule and keep on top of. Let Shack Shine Winnipeg take care of your home's maintenance work so you don't have to! We offer interior/exterior window washing, gutter cleaning, power washing, and Christmas light installation, all done by professionals who know how to treat your home right. 
We make it easy to keep your home looking its best. Call or book online today and we'll make sure you have the shiniest home on the block!
Cities serviced
Beausejour
Buffalo Point
East Saint Paul
Headingley
Lorette
Oakbank
Oak Bluff
Richmond Lakes
Saint Norbert
Selkirk
Steinbach
Winnipeg
Winnipeg
1-888-808-7751
Hours of operation:
8:00am - 5:00pm Monday to Friday
Hours of operation:
9:00am - 4:00pm Saturday to Sunday
Making homes shine in Winnipeg
Cold, wet Winnipeg winters can take their toll on your home over time. Not only making it look less than its best but potentially even compromising the long-term integrity of your home. Let our professional technicians come and make your home shine! We'll have the job done in no time.
The team at Shack Shine Winnipeg will give you your time back to enjoy your weekends! Ensure your home is ready for the rain, with our gutter cleaning service, so you don't have any surprises come rainy season. 
Looking to restore your home's curb appeal? Our Power washing services are just the thing to remove dirt and mildew from your outdoor surfaces! Shack Shine Winnipeg power washes everything from walkways, patios, and driveways to fences and outdoor furniture, so your outdoor area will always shine. 
Guess what – we even have you covered for the holiday season! Our team of professionals will work with you to custom design Christmas lights that best suit your home. Then, you sit back, we'll hang your flights and check them twice, and leave you with the brightest home on the block!
Book your appointment today, your home will love you! 
How it works
Step 1
Book your appointment online or by calling us at 1-888-808-7751

Step 2
On the day of your appointment, we'll arrive on time and complete the work in one detailed visit.

Step 3
Sit back, relax, and enjoy having the shiniest home on the block
Book Now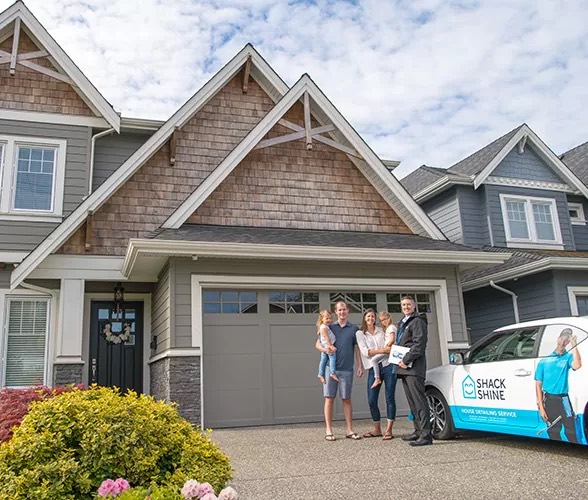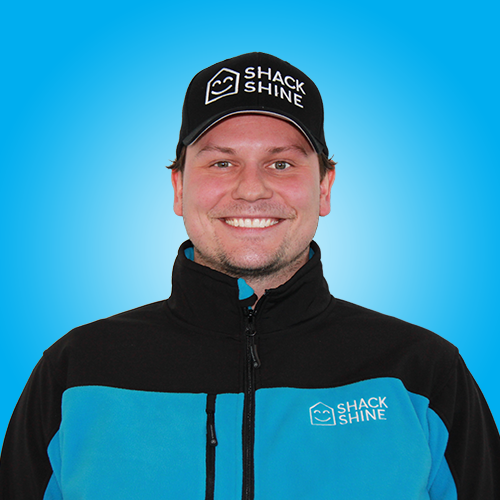 Shack Shine Winnipeg
Brett Crawford
I was born and raised in Manitoba and I love the prairies! After spending twelve years in the marketing industry serving corporate clients all across Canada, I decided that I wanted to get more involved in my own community of Winnipeg. From the moment I found Shack Shine, it was clear that this was a business built with customers in mind, and I had to be the one to bring this great service to my hometown. Now, we're proudly offering our convenient, exceptional cleaning services in Winnipeg, making homes in the area like-new again—one at a time!
When I'm not shining up the neighbourhood, I enjoy cooking, golfing and long walks with my partner Tonia.