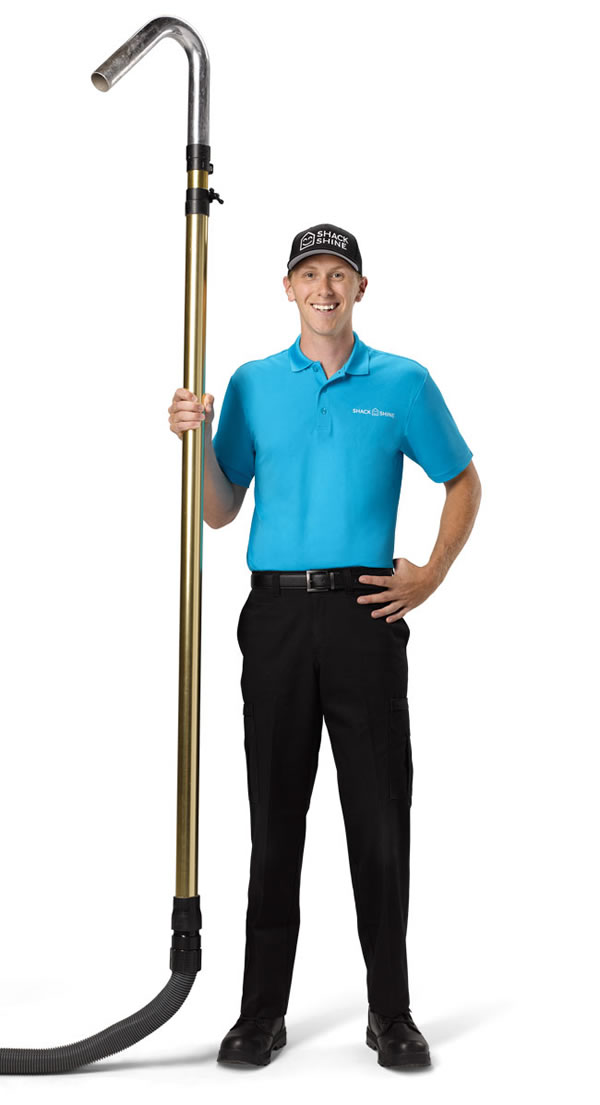 Gutter Cleaning in Jersey Central
Our Shack Shine team in Jersey Central is ready to shine your home. We proudly serve Far Hills, Somerset, Gladstone, Middlesex, Berkeley Heights, Edison and more!
Gutter cleaning is essential to home maintenance. Without thorough and regular gutter cleaning, water can't flow properly and can cause the gutters to break, overflow, stain and flood. We recommend gutter cleaning twice a year: in the spring before the heavy rains and in the fall after the leaves have fallen.
Our gutter cleaning service is done with the strength of gutter vacuums – they powerfully funnel all debris into a large cannister. With our gutter vacuums there is no need for our technicians to use ladders and no mess will be left around your property; plus, we can easily compost all organic material. We also clean the outside of the gutter to keep them looking shiny and new.
Our technicians will make every effort to minimize hassle and maximize convenience – you don't even need to be home for us to complete gutter cleaning (but you do need to close your windows beforehand).