Exterior House Cleaning Services in Toronto
Your home needs care and attention to stay properly maintained and keep it looking (and feeling) great! However, it can be tough to schedule and keep on top of. Let Shack Shine Toronto take care of your home's maintenance work so you don't have to! We offer interior/exterior window washing, gutter cleaning, power washing, and Christmas light installation, all done by professionals who know how to treat your home right. 
We make it easy to keep your home looking its best. Call or book online today and we'll make sure you have the shiniest home on the block!
Toronto
1-888-808-7751
380 Alliance Avenue, Unit 102, Toronto, ON M6N 2H8
Hours of operation:
8:00am - 5:00pm Monday to Saturday
Our services
Window Cleaning

Clean, sparkling windows are key to having the shiniest home on the block! Shack Shine offers interior and exterior window cleaning to keep your windows in great shape for years to come.

Gutter Cleaning

No one wants to spend the day up on a ladder cleaning out their gutters…except us! Shack Shine will get the job done safely and efficiently. We make gutter cleaning easier than ever.

Power Washing

If your patio, deck, driveway, sidewalk, or any other outdoor surfaces are looking a little dull, Shack Shine can help! Our power washing services will make it all look like new again.

House Washing

Keep the exterior of your home looking fresh with our house washing services. Whether it's siding, stucco, or any other surface, you can trust Shack Shine to make your home shine bright!

Christmas Light Installation

Want to make your home twinkle, sparkle, and glow this holiday season? Let us work our magic! We install custom-fit professional lights and will help you create the design of your dreams.
Professional window washing in Toronto
Are you tired of the long list of things to do around the house? Let Shack Shine Toronto take care of some for you! Our team of professionals will have your home shining bright, in one detailed visit. 
The humid Toronto summers, and freezing cold winters can take a toll on the exterior of your home. Shack Shine's house washing services can help remove the dirt and grime that can accumulate over the course of the year, giving your home a brighter look! 
Our window washing services will allow the beautiful Toronto sun to shine into your home all year round (and enjoy the view of the snow from your warm living room during those cold winter months!). Speaking of winter months, we also provide a Christmas Lights Installation service. Your home will surely be the brightest on the block all year round! 
No matter the season, Shack Shine wants to take some tasks off your to-do list. Doesn't catching a Toronto Blue Jays game or enjoying a day at Ripley's Aquarium of Canada sounds like a better way to spend your Saturday? Call us today for your free estimate! 
How it works
Step 1
Book your appointment online or by calling us at 1-888-808-7751

Step 2
On the day of your appointment, we'll arrive on time and complete the work in one detailed visit.

Step 3
Sit back, relax, and enjoy having the shiniest home on the block
Book Now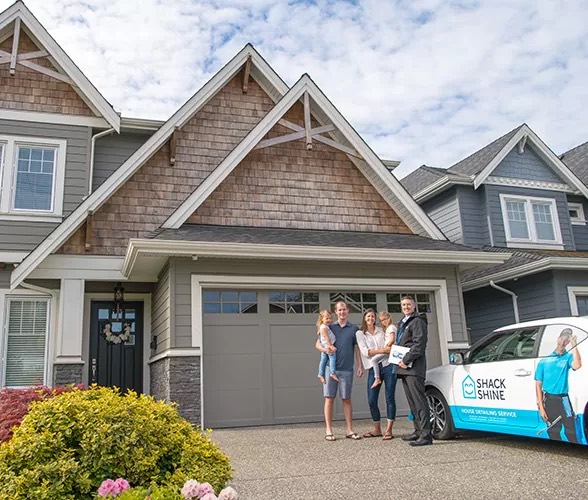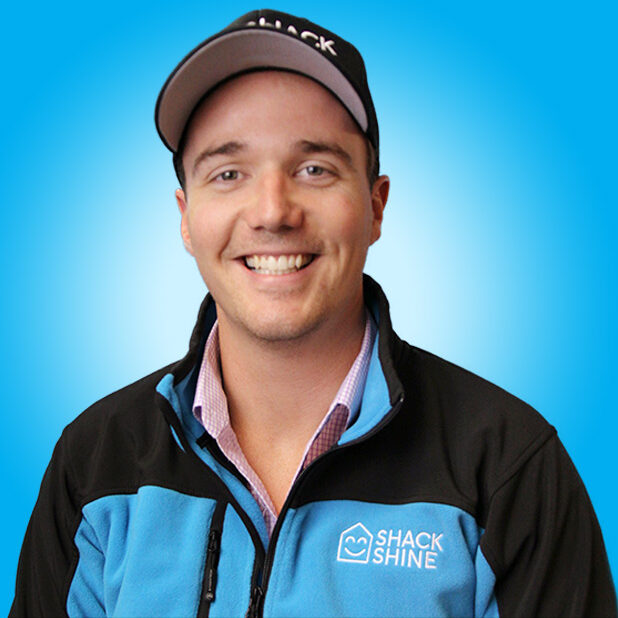 Shack Shine Toronto
Myles Reville
Hi, my name is Myles Reville. I am from Muskoka Ontario and studied at the University of Guelph. In Muskoka, I coached sailing at South Muskoka Sailing School. Being head race coach then Head Instructor, sailing school was my first taste of leadership and responsibility. My first entrepreneurial endeavour was in my second year of University when I launched my first of three College Pro Painting franchises. College Pro was my own MBA and infected me with the entrepreneurial bug then Shack Shine answered my quarter-life crisis.
I leaped at the opportunity with Shack Shine and O2E Brands The systems and support structure are second to none! I am very excited to help the brand with its growth and expansion. Shack Shine Toronto is here to bring a phenomenal brand and service to the people of my community, and I could not be happier. We are building something special here in Toronto, hope you can be a part of it!