Shack Shine is Open for Business in Bristol County!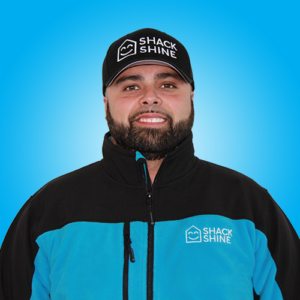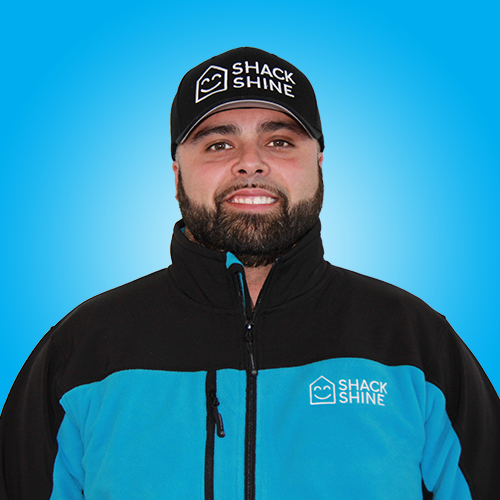 An entrepreneur through and through, John was looking for a change of pace. After starting a successful business of his own in his early 20s, he felt the urge to take on a new and exciting adventure. Shack Shine presented that opportunity. Learn a little more about John!
Why did you choose to join Shack Shine?
As an entrepreneur, I was looking to branch out and invest in a brand that has great support, exceptional values and provides quality service.  Being a homeowner myself, I can relate to there not being enough hours in the day for exterior house detailing. Owning a Shack Shine in Bristol County will allow homeowners like me to have the free time to enjoy what they love doing while keeping their homes looking their best.
What was your background prior to Shack Shine?
I have always had an entrepreneurial spirit.  I started my own business at the age of 23 and it has successfully grown over the years.  I felt it was time to branch out and this brought me to Shack Shine.
What are you looking forward to most about being a Shack Shine business owner?
I am looking forward to providing customers with great services, making their homes look great and building lasting relationships that go beyond just one visit.
What are your passions outside of work?
My two boys keep my wife and I very busy.  We have a hectic sports schedule and I enjoy watching all their games.  I help coach my son's soccer team, which helps me relive my passion for the sport.
Do you have any role models or key motivators in your life?
My family always motivates me to keep going and give each day everything I have. They help me to be the best version of myself and allows me to be a good role model and example for my kids. I want to show them that hard work and determination pays off.
What makes Bristol County unique?
Bristol County has so much to offer. From the fresh seafood to beautiful beaches, dockside restaurants, changing autumn foliage and forested mountains.  It's a great place to visit and raise a family.
Fun facts about you, or anything else you'd like to share?
I have always had a passion for sports since I was young. I played soccer all the way through to college.  Sports has always been my passion. Let's not forget I wouldn't be a true New Englander if I wasn't a die-hard New England Patriots, Red Sox, Celtics, and Bruins fan.
Read More News