What We Do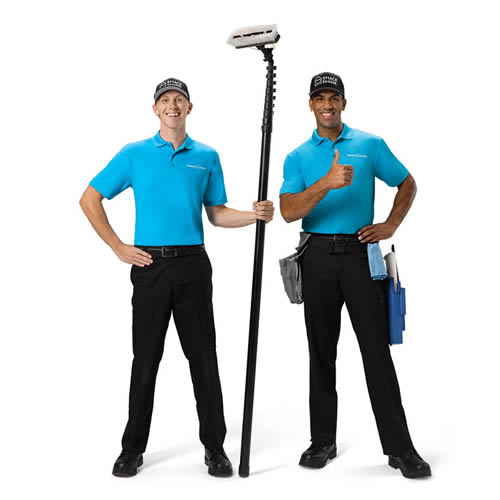 Home Services & Detailing Kelowna
If you want a positively shiny home with less hassle, Shack Shine can help!
There's a lot of work that goes into owning a home. Aside from major maintenance work such as replacing the furnace, updating fixtures, or remodeling rooms, you need to worry about the little routine maintenance jobs that can be extremely time-consuming. Shack Shine offers Kelowna home services to help your home look its best again.
Our friendly, professional cleaners provide house detailing that includes interior and exterior window cleaning, pressure washing, house washing, and gutter clearing. We know your life is busy, and that's why we not only do some of the hard work for you, but we get it done in one detailed visit.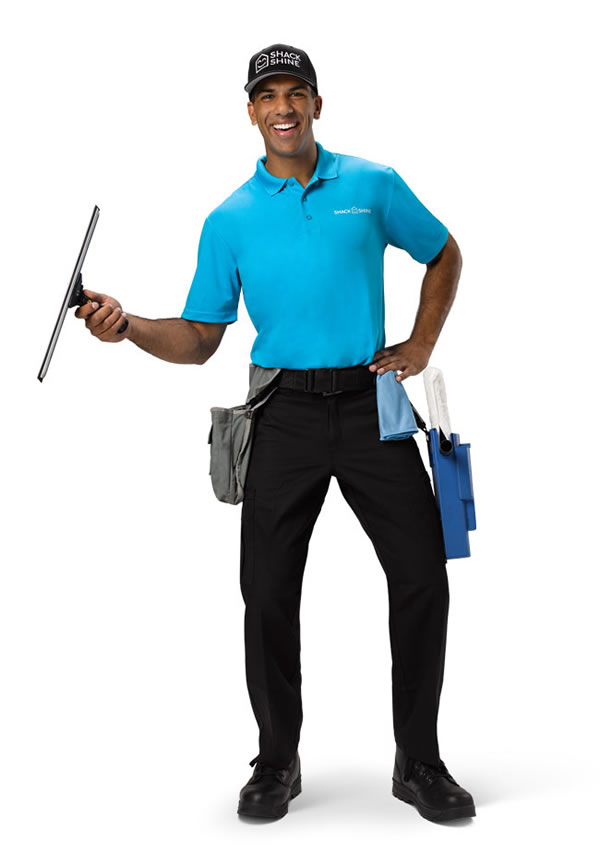 Kelowna Window Cleaning Services
Spring cleaning is typically the time of year when most individuals take the time to wipe down the windows in their home, but there's never really a bad time to clean away the grime.
Throughout the year you get dust, allergens, fingerprints, and the occasional doggy nose print on your window surfaces. Shack Shine's Kelowna home services includes both interior and exterior window cleaning. Our friendly, uniformed cleaning professionals use tried-and-true cleaning techniques for your interior windows.
All our interior cleaning features the use of an applicator to apply cleaning solution to your window, and squeegees for a streak-free finish. We'll even clean solariums and skylights, and wipe down the interior frames and screens so your home feels fresh and clean.
On the exterior of your home, we'll use the same applicator-and-squeegee method for all lower level windows we can reach. For those hard-to-reach windows, we use carbon-fiber poles with water-fed application that allow our crews to remain safely on the ground while making your windows positively shiny in the process.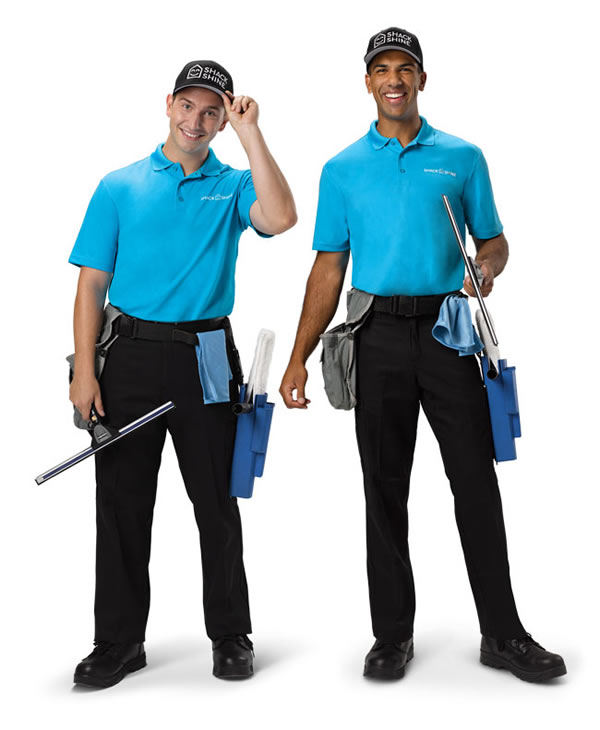 Kelowna Gutter Cleaning Services
We use the latest home cleaning technology to increase efficiency, quality, and speed.
Speaking of keeping feet safely on the ground, our Kelowna home services include gutter cleaning that ensures you stay off the roof and away from shaky ladders. Our professional crews will take care of getting the leaves, dirt, and debris out of your gutters, so you can stay safely on the ground. We can even clean the exterior face of gutters so your home looks its best.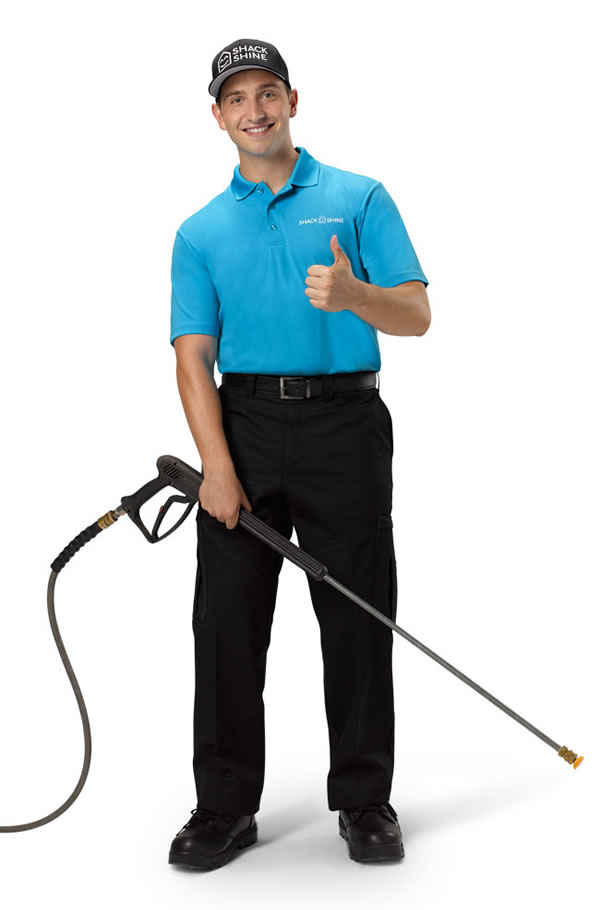 Kelowna House Detailing Services
In addition to the services covered above, Shack Shine Kelowna home services include options to keep the outside of your home looking fresh and clean all year round.
Our pressure washing service is great for those horizontal surfaces, such as the driveway, sidewalk, patio, or deck. We use pressure hoses to blast away dirt, grime, mold, and mildew to help improve the curb appeal of your home, while also getting rid of any trip-and-fall hazards in the process.
For the siding on your home, we adopt a gentler approach. Shack Shine cleaners use low-pressure, water-fed brushes to wash away water stains, chemical stains from yard/garden treatments, and other natural debris to bring out the true beauty of your home's outer façade. We also focus on hand washing the sides of your home to help it look positively shiny.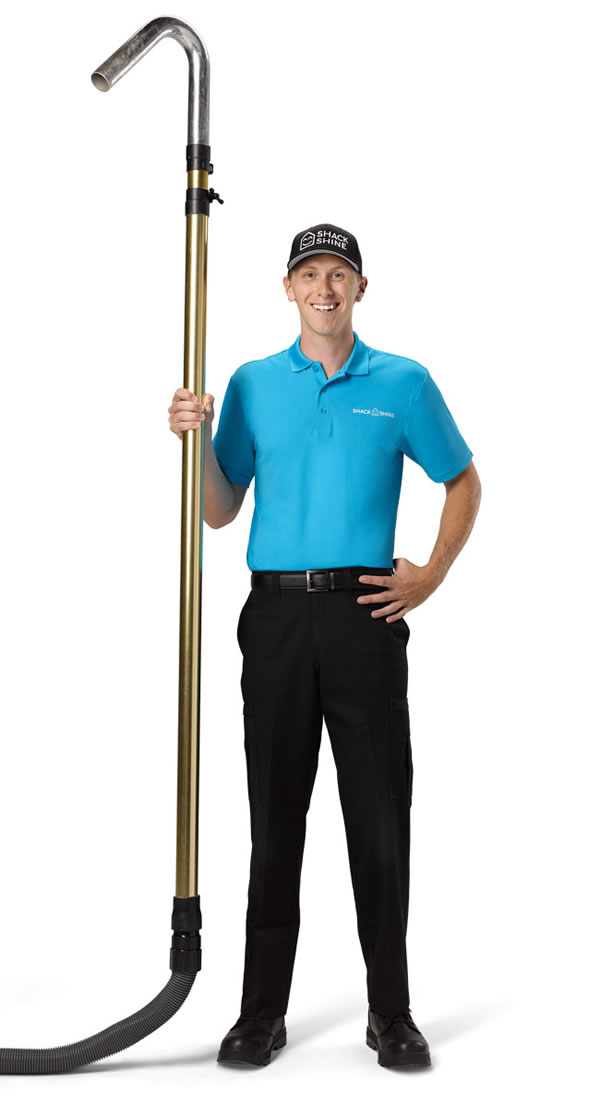 Why Shack Shine Kelowna?
When you choose Shack Shine for your Kelowna home services, you get hassle-free house detailing from our friendly, professional cleaners. We arrive on time for every job and show up in our clean, tidy trucks.
Shack Shine doesn't use vague time windows for our arrival either. We prefer to give you a specific date and time, so you know exactly when to expect us. For exterior jobs, you don't even have to be home. We'll take before and after pictures so you can see the results yourself, and we're in and out with just one detailed visit.
All Shack Shine cleaning solutions are environmentally friendly and biodegradable, so there's no harsh fumes and no damage to your home or property in the process. All organic waste collected from pressure washing and gutter cleaning is composted to help protect the environment as well.
Call Shack Shine Now!
If you want your home to look positively shiny with less work, call the friendly professionals at Shack Shine. You can get an estimate and schedule your appointment over the phone, or use our online booking tool instead.
Get a Quote Today!
Team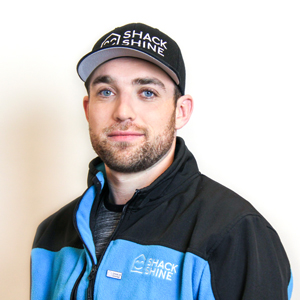 Shack Shine Okanagan
Dan Vrskovy - Franchise Partner
My name is Dan Vrskovy and I am the owner of Shack Shine Okanagan. I was born and raised in Calgary, Alberta and graduated from the University of Calgary, before completing my CPA, where I specialized in finance. It was while working in the oil and gas sector that the entrepreneurial spirit came calling.
In the fall of 2015 I moved to Kelowna to be closer to my family and to open my own business. The decision to get involved with Shack Shine was a no-brainer: it has a fantastic track record and huge potential for growth. What I love most about being a business owner with this company is that it allows me to wear multiple hats rather than doing the same task all day. Plus I get to spend time outside and use my finance experience to manage operations.
It's an absolute pleasure to serve and work with the great people of Kelowna. My fiancee and I plan on calling the city home for many years, and this summer we'll be putting down roots when we're married here in front of our closest family and friends.
Business Info
Shack Shine Okanagan
4755 Scotty Creek Rd,
Kelowna, BC, V1X 6N3
Testimonials
"Dan, you were awesome, thank you again!! We are very happy and will always recommend you."

Barb Kilpatrick in Okanagan, BC
Services
Interior Window Washing
Exterior Window Washing
House Washing