« Back to York Region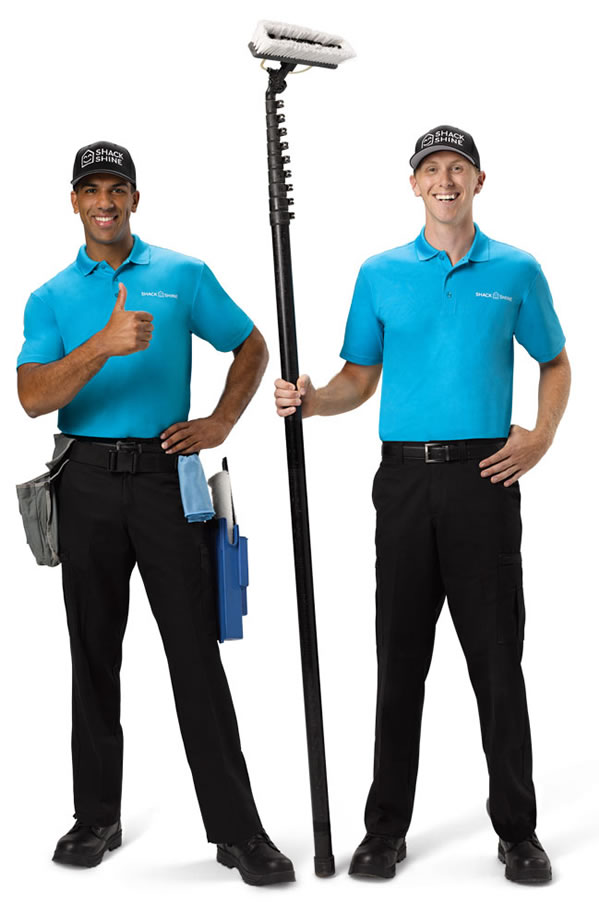 Eavestrough Cleaning for Richmond Hill Homes
We offer eavestrough cleaning for Richmond Hill homes looking to stay clean and new!
When your gutters and eavestroughs get clogged with leaves and other debris, it can pose a big problem. Your gutters don't drain properly, putting stress on your downspouts and occasionally causing damage to your eavestroughs themselves.
But what can you do? You live a busy life, so asking you to carve blocks of time out of your schedule to handle your dirty gutters is a lost cause. It's also a tall order to expect you to sit on the phone with various contractors, and you just don't have time to make all those calls, compare prices and find one that can come at a convenient time.
Luckily for you, Shack Shine is standing by to make your troubles a thing of the past. With one simple visit, we can handle Richmond Hill eavestrough cleaning, as well as various other home cleaning tasks, ensuring that you're left with a home that smiles.
« Back to York Region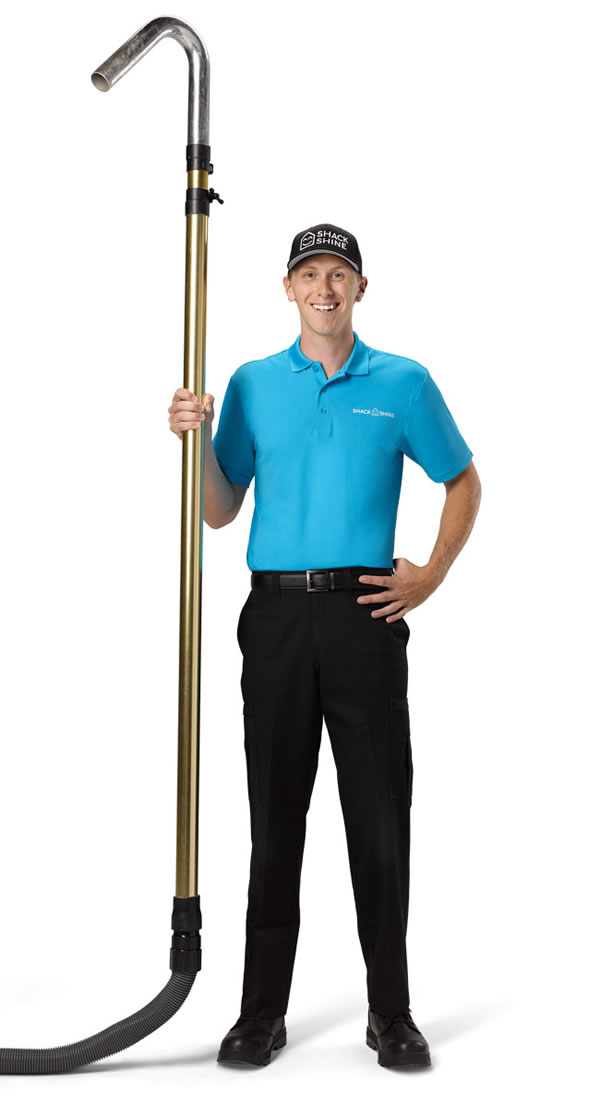 We Will Take Care of Your Eavestrough Cleaning
When you call Shack Shine to handle your home cleaning needs, you're saving time and money.
You save time by skipping the hassle of playing phone tag with contractors or doing the job yourself. You're saving money by keeping the cash that you save from making a single call to a single, reasonably priced and simple service like Shack Shine. In the end, everybody is happy: happy home, happy family.
Shack Shine's Eavestrough Process
Here's the step-by-step process that we can use to make your home shine like the day it was built.
First, give us Shack Shine a call, and specify exactly what services you need. We can handle Richmond Hill eavestrough cleaning, as well as power washing surfaces and window cleaning.
We'll build you a crew and hand you a proposal outlining the scope of your job: dates, prices and details, all come together to form a simple plan.
When the day of your job arrives, our team of friendly, uniformed technicians will walk through your home one final time, confirming key details and taking note of any last minute instructions you may have.
You don't even have to be there while we work. Imagine leaving for work, and coming home to a home so bright, you gotta wear shades.
When we're done, you'll have a home that shines, a family that's happy and we'll leave no trace of ever having been there.
Shack Shine Richmond Hill can't wait to show you how we're shining your neighbourhood, one house a time.
« Back to York Region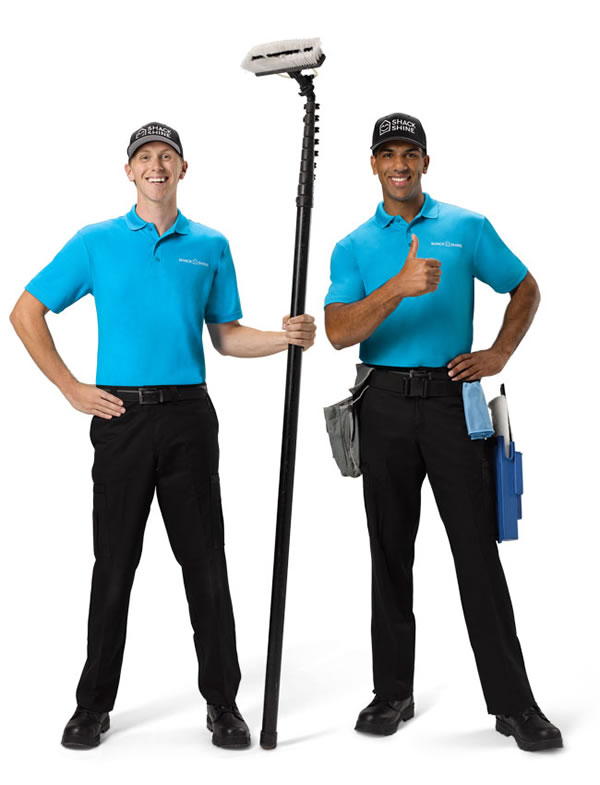 Why Do Customers Love Our Richmond Hill Eavestrough Cleaning?
It's no accident that thousands of customers in Richmond Hill and everywhere that Shack Shine operates, call us for eavestrough cleaning and our other innovative services every day.
Here are just a few reasons why our customers can't get enough of our innovative cleaning services:
We're simple to use. Your busy schedule necessitates a cleaning company that values time as much as you do. That's why Shack Shine makes it easy to make one simple call, and we finish the job in one detailed visit.
We're responsible. Too many cleaning companies these days cut corners to save time and money. We use the latest and best in cleaning equipment and only the most eco-friendly cleaning products. Just a few ways that we provide happiness in every detail.
We're thorough and consistent. If you just want to use Shack Shine once, it's not a problem, but you know as well as we do that nothing stays clean forever. Our annual maintenance program ensures that your home stays clean, as our team will check in regularly and schedule cleaning services at the drop of a hat.
Contact Shack Shine Today!
Whether you need Richmond Hill eavestrough cleaning, or one of Shack Shine's other services, we can help simplify your life. Give us a call or go online to start the process with a free consultation. Trust us, your home will love you.
Get a Quote Today!
« Back to York Region