After running operations for someone else, he was ready to make it on his own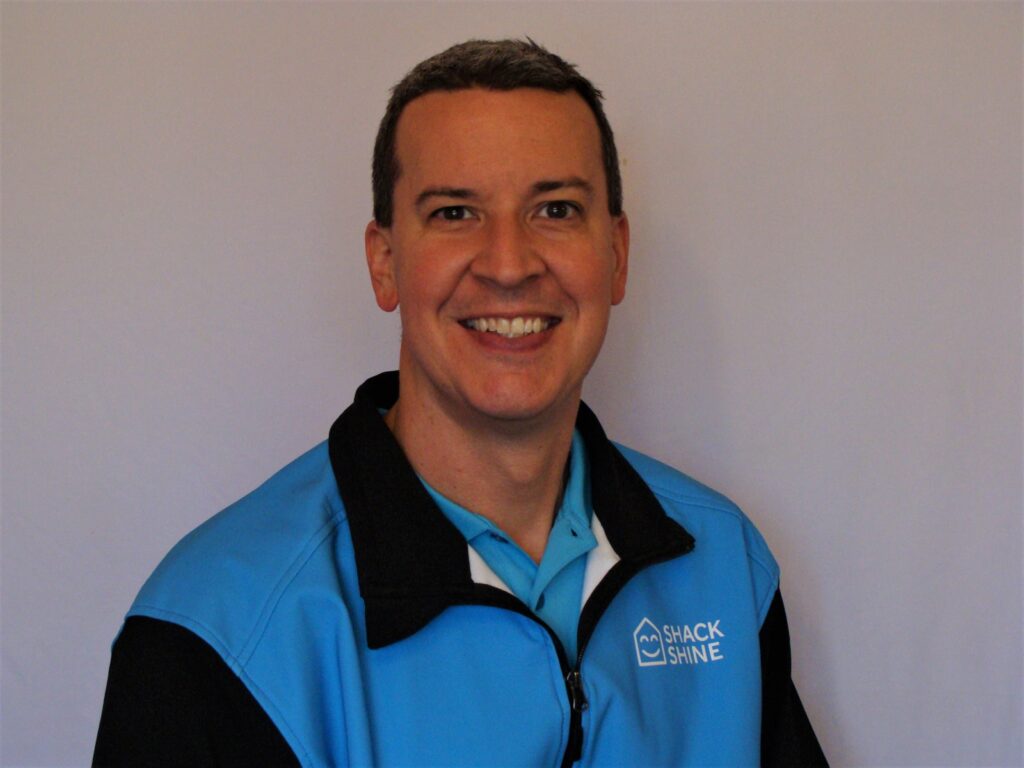 Meet Doug Wootten. He spent the last 8 years running operations for a business in which he wasn't the owner. But when that company was sold, Doug realized he didn't want to run somebody else's business anymore. It was time to write his own story. Here's what he had to say about life as a Franchise Partner with Shack Shine. 
Q: What made you want to own a business?
Before becoming a Franchise Partner, I was managing the operations of an accounting firm. But it wasn't my business. Although I'd started the firm with the owner from scratch and built it over 8 years, I didn't have any ownership in it. So when he sold the business at the end of 2019, I realized it was time to run my own business. I didn't want to run someone else's business anymore.
Q: Why now – what was it that made you take the leap?
I have a lot of experience managing people. While running the accounting firm I enjoyed being in all the aspects of the business. The more responsibility I took on, the more I realized how much I enjoyed running the show. I thought to myself, "Why shouldn't I run my own business?" I really didn't feel confined to the accounting industry, and felt like I could take my skills anywhere. When the company was sold, that ended up becoming the trigger. It wasn't even something I was considering until the company was sold, but that's when I realized I was ready to build something for myself…in a way, I feel like the decision was sort of thrust upon me. 
 Q: In your opinion, what are the benefits of joining a franchise system? 
Without a doubt, having a company with brand recognition. In general, the franchise model has some brand recognition right away. Not only that, but the fact that I'm given a blueprint of how to run and market a business in which I have no background in. I know how to manage and hire people, and that's what's important. With all the processes already in place, it meant I could be up and running quicker. 
Q: Why Shack Shine, what made this the right fit? 
I did look at a few different businesses and types of businesses, as well as one in which I would have different roles. I was able to compare and decided what role I wanted first. Once I decided that, it was about looking at franchises where the business model worked — my gut told me that a business like Shack Shine is going to do great in Virginia. Another reason was the history of O2E brands and 1-800-GOT-JUNK?, which made me confident that they know what they're doing. They've had the chance to work out all the bumps along the way, and now the systems and processes have been refined. As well, I think there's the perfect combination of having that experience but also being a fairly new brand. That's something that really excites me, because I'm thrilled to be bringing a new brand here to show this city what we can do. I want to take this brand from one that nobody has ever heard of, to make it a household name in Richmond.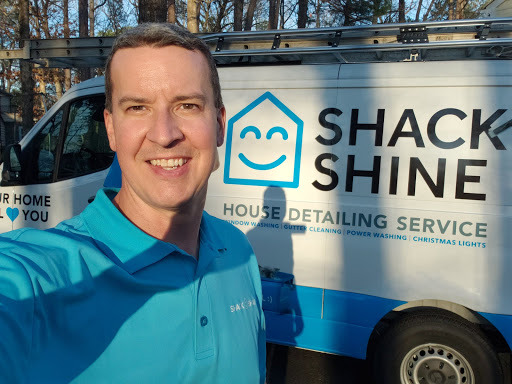 Q: What are you most looking forward to about being a business owner?
Just the pride that's going to go along with a successful company, not only financially but in terms of reputation. I want Shack Shine to be the best company at what we do here in Richmond. People are going to talk, and I want to hear them saying, "If you want the best, go to Shack Shine." I also want it to be an awesome place to work!
Q: What are your passions / interests / hobbies – what makes you happiest and motivates you?
I'm an outdoorsy person, so I enjoy riding bikes and kayaking, and love getting out on the river. My two kids are also a huge part of my life. I'm a guitarist, it was a big passion of mine when I was younger, but I don't have as much time for it these days. 
Q: Tell us about your territory, what makes it unique? 
I love my territory. There are plenty of homes that are in neighbourhoods that are 30-40 years old, well established neighbourhoods with lots of trees — meaning lots of gutter cleaning and mildew! My two territories are on the North and South sides of the river that runs through the city of Richmond, Virginia.
Q: How has the virtual element of the process been – the fact you haven't been able to visit the Junktion etc.? 
It definitely has been challenging. It's tough doing everything on Zoom, because during training I didn't get to meet anyone face to face. That being said, I got what I needed — it's just that I missed the human connection. But it was nice doing the virtual onboarding process together with the other Franchise Partners, we all felt like we were on the same boat. Everyone was asking questions and really engaged, which was really great to see. 
Thank you and congratulations on your business Doug! 
Find out more about our franchise opportunities here.
Read More News