Best Christmas Light Displays in the US and CA
At Shack Shine, Christmas lights are our favorite part of the Holidays! Who doesn't love a nice cruise down their neighborhood with a cup of hot cocoa while taking in all the different ideas and designs that others came up with? We know we do. 
Our top priorities are to make your life easier and to make you fall in love with your home all over again. Whether you need our cleaning services or help with your lights, we go the extra mile and get it done right. 
Shack Shine is proud to serve a wide range of customers in both the United States and Canada, so we've compiled some of our favorite places to see Christmas lights in both countries. We hope you enjoy, and we also hope you get the chance to visit some of these destinations in the future! 
United States
Glittering Lights at Las Vegas Motor Speedway — Las Vegas, Nevada
The Glittering Lights at the Las Vegas Motor Speedway is a drive-through only Christmas light experience that boasts a total of more than 3 million individual lights. Drivers are welcome to pack up their cars with friends and family drive slowly through the 2.5-mile course — hopefully with some hot cocoa! Locals warn it gets colder than you might think. Admission is by vehicle, so the more you can pack up your car the better.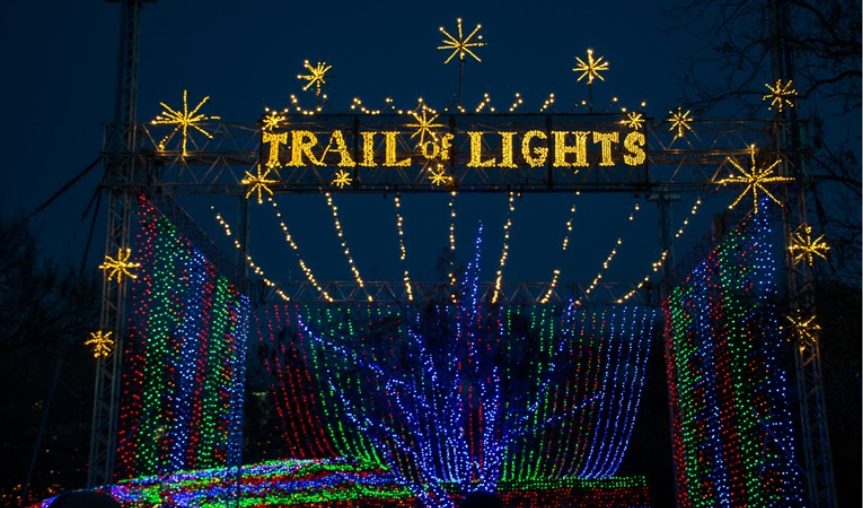 Austin Trail of Lights at Zilker Park — Austin, Texas
With a general local affinity for the arts and a slogan like "Keep Austin Weird," it may come as no surprise to you that this city doesn't mess around when it comes to their Christmas lights. The Austin Trail of Lights is Austin's biggest holiday tradition and the second largest of any single event in the city at all. In addition to the impressive light displays, Austin's other specialties make appearances — from music to food to technology.  
ZooLights Smithsonian's National Zoo — Washington, D.C.
The Smithsonian's ZooLights experience is an event that's open to the public and brings thousands of visitors each year. Hundreds of thousands of lights span across the zoo for an unforgettable sight, and there are also other events like live shows and interactive exhibits. Food and drink are available at this event. 
Enchanted: Forest of Light at Descanso Gardens — Los Angeles, California
Going to the Descanso Gardens in LA is an amazing experience any time of the year, as this expanse of land is covered by the rare natural beauty of the specialized botanical collections. The light display they set up for the holidays, though, is truly something that needs to be seen to be believed, and many locals will tell you this is the best place to see Christmas lights. The Enchanted Forest of Light delivers stunning, interactive displays to visitors that attract thousands each year. 
Canada
Calvacade of Lights — Toronto, Ontario
Every year the city of Toronto hosts the Calvacade of Lights — an event that officially marks the beginning of the holiday season there. During the event, they light up the 50-foot Christmas tree in Nathan Phillips Square, followed by music, skating, and fireworks. This tradition started in 1967 and has since transformed into a month-long celebration.

Winter Festival of Lights — Niagara Falls, Ontario
As far as scenic views go, it's difficult to compete with Niagara Falls featuring a holiday-themed light spectacle. An 8km path takes visitors through Niagara parks, the Dufferin Islands, and surrounding areas while they get to see attractions like the Zimmerman Fountain, Skylon Tower, wildlife displays, fireworks, and more. The Winter Festival of Lights sees over a million visitors every single year. 

Festival of Lights at VanDusen Botanical Garden — Vancouver, British Columbia
Like the Forest of Light at the Descanso Gardens, the VanDusen Garden is a visually stunning experience regardless of what time of the year you go — which makes the opportunity to see it during the holiday festivities something really exciting. On top of the beautiful landscape sits a picturesque winter wonderland that the whole family will want to visit every year. 
Christmas Lights Across Canada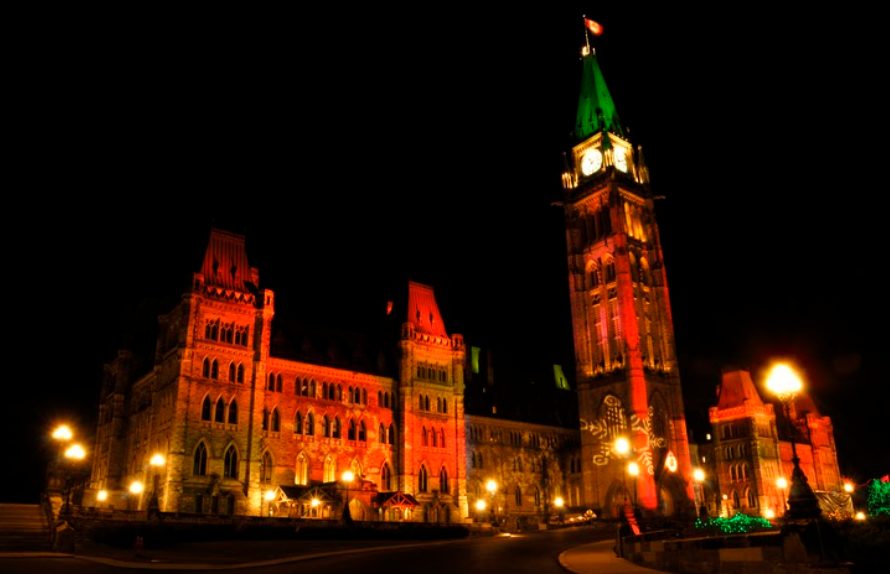 Need a Hand With Your Christmas Lights This Year?
Admittedly, it's going to take some dedication to compete with our contenders — but hey, we're not doubting your creativity! Hopefully, a look at some of these world-renowned Christmas light displays will help you find inspiration to dazzle your neighbors with a display of your own.
That's where we come in! In addition to our full-service outside cleaning, we can also take care of Christmas light installations — whatever that looks like for you. We'll have a full team with all the necessary equipment and experience ready to get the job done as quickly and efficiently as possible. Get a quote for your Christmas light installation today!
Read More News