Customer Service and Community; Aaron Kaufman's Focused on People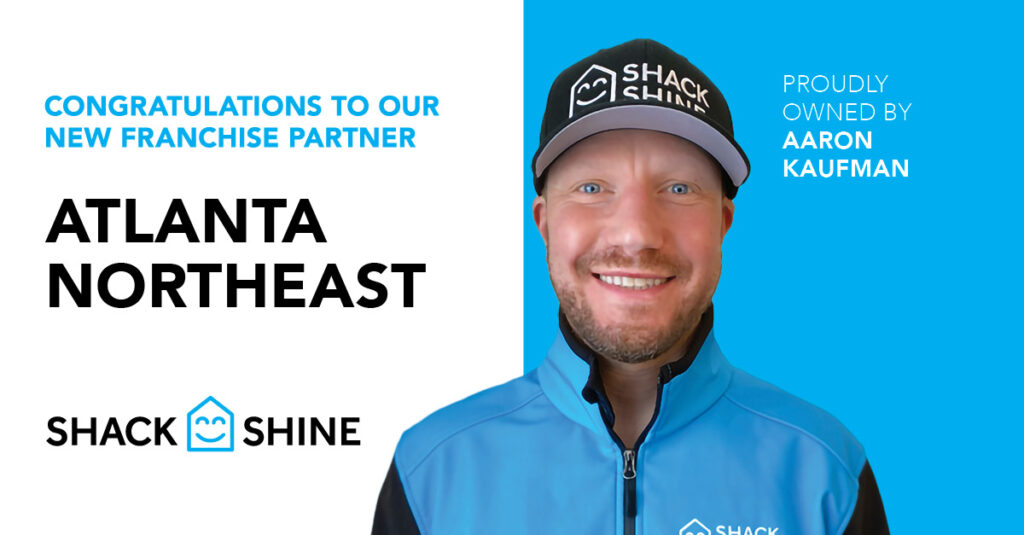 Who would know the value of training and operations in making a business run, and grow, smoothly? A Training and Operations expert, of course. Aaron Kaufman is an owner of a Shack Shine franchise in North East Atlanta and he's bringing a seasoned career in customer service, training, and operations to his freshly-launched business.
What does that mean for homeowners in North East Atlanta? Well-trained teams, seamless communication, and service experiences that aim to exceed expectations; that's the kind of business that requires 17 years of corporate knowledge, skills and abilities (coupled with a lifelong dream of entrepreneurship!) can create.
The leap into business ownership and entrepreneurship came at a time when Aaron was looking for something more. After 17 years in the insurance industry, crossing over from customer service to operations and into training, he had outpaced his growth potential (in his words!) and was looking for a new challenge and a different adventure. Knowing the immense power of stellar systems and brand recognition that comes with purchasing a franchise, he saw the route as the perfect blend of autonomy in entrepreneurship to help navigate his journey into ownership.
Working with a Franchise Broker, he found Shack Shine and knew his community was a perfect fit for a business focused on services to help homeowners take thoughtful, season-less care of their homes. The Northeast Atlanta metro area—specifically Johns Creek, Alpharetta, Milton, and Suwanee—is rich in natural beauty with ample greenspace, trees and parks – and that beauty is reflected in the beautiful homes and neighborhoods in the area, with homeowners keen to take quality care of their homes.
Aaron's got a long term vision for bringing great experiences to his community in the years to come; to create a business that's rooted in longstanding relationships with his team members, customers. While growing his business and his team, he's also excited to continue expanding his personal pursuits; travelling with his wife, spending quality family time with their two pets, and further exploring his creative outlet—performing and producing music for local artists!.
By the sounds of it, Aaron's taking this opportunity of business ownership to see all the ways he can bring his vision to life – and we sure can't wait to watch his journey.
Welcome to the Shack Shine family, Aaron!
Read More News