An Insider's Guide to Buying a Home Services Franchise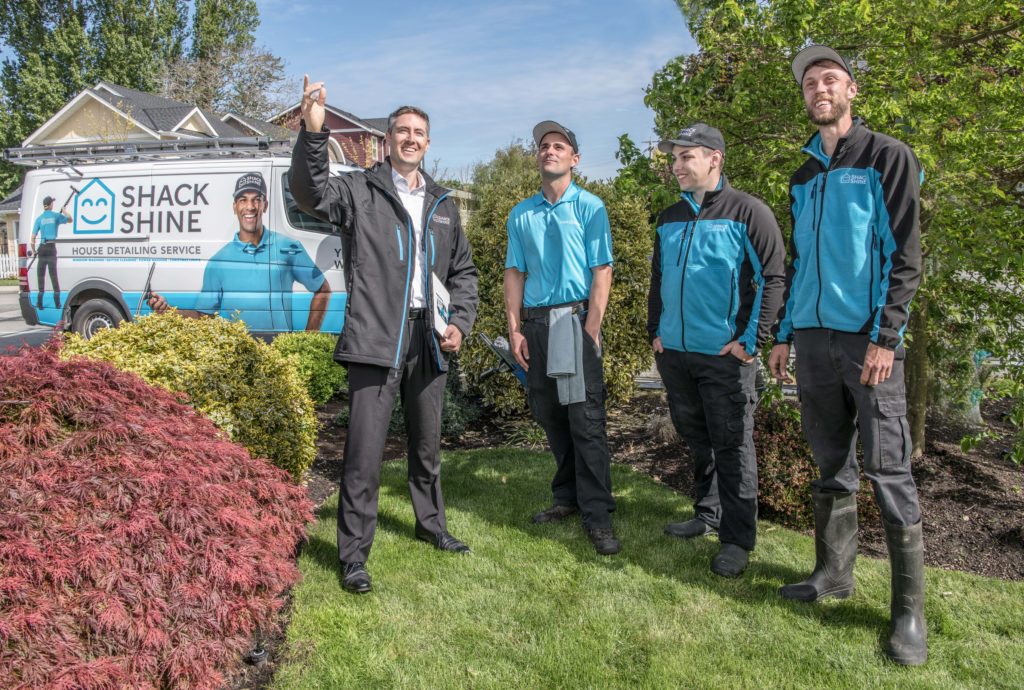 So you're ready to take control of your future by investing in a franchise. It probably feels equal parts exciting and daunting, but you've done some research, and know that buying a franchise gives you the best of both worlds: the freedom to be your own boss, with the back-end systems and support of a trusted brand to set you up for success.
Now what? Buying a franchise can seem like a complex process, but knowledge is power, and preparation is key.
Why Choose a Home Services Franchise?
The exterior cleaning industry is valued at $10 billion dollars annually, with 5% year-over-year growth for the past five years – so there's that. There's also the strong profit margins, high-demand and recurring revenue model that make home services such a valuable option.
Shack Shine has taken this a step further, by uniting several fragmented industries with no clear market leader under a one-stop shop: 'house detailing'. The services aren't new, but the way we're innovating a space that's been around for forever – that is. 
Being in the house detailing business means you'll have multiple revenue streams ensuring jobs on your schedule all year round, from window washing in the spring and roof cleaning in the summer, to gutter cleaning in the fall and installing Christmas lights in the winter.
The best part? All of these revenue streams repeat season after season and year after year, so that you can build a loyal, long-term customer base, and predictable, recurring revenue.
You also have the unique opportunity to up-sell: a gutter cleaning appointment could be expanded to include power-washing a deck, for example. Or perhaps your team will convert someone into a future Christmas lights customer – the possibilities are endless.
And for someone like you, who's hungry to break free from the 9-5 and get started, choosing a franchise business means that a lot of the legwork has been done for you, so that you can be operational and booking jobs within a couple of months.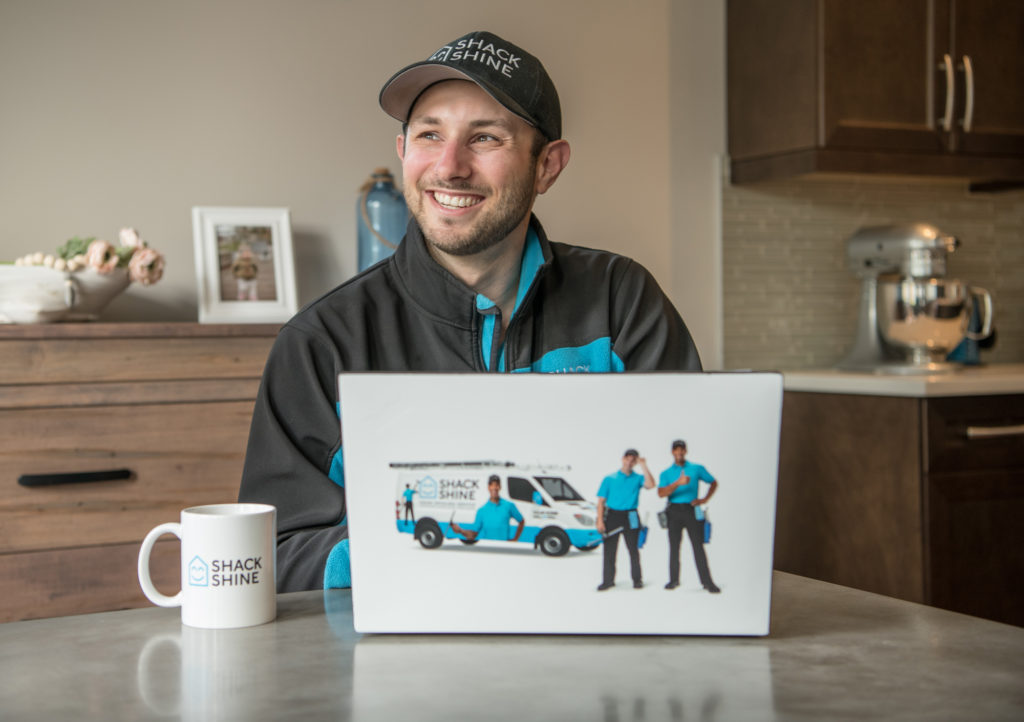 So… what next?
The first step is getting in contact with your chosen brand – Shack Shine or otherwise, for information on what types of opportunities are available in your market. Our Franchise Development Managers do this with a simple phone call.
Next is a deeper conversation around your background and experience, to determine if you're the right fit for the brand, and if the brand is the right fit for you.
The third step is more of a stage – the due diligence stage. This will help you understand the market conditions in the territory you're interested in and what success could look like for you. Shack Shine follows up with a financial forecast tool and arranges calls with existing franchise partners, so that you can ask about their experiences.
The fourth and final step is when you're awarded your franchise, can sign your legal documents, pay your initial franchise fees, and begin your new life as a business owner!
Owning a franchise means that you are part of something bigger and that you're set up for success, but it still takes hard work, grit, and good leadership skills to get your business off the ground. It won't be easy and it won't be luck – but it'll be yours to build, yours to own, and yours to make a success.
If you're interested in learning more about Shack Shine, reach out and contact us today – we're here to help.
LEARN MORE
Read More News