Get ready for sunny days and warm nights!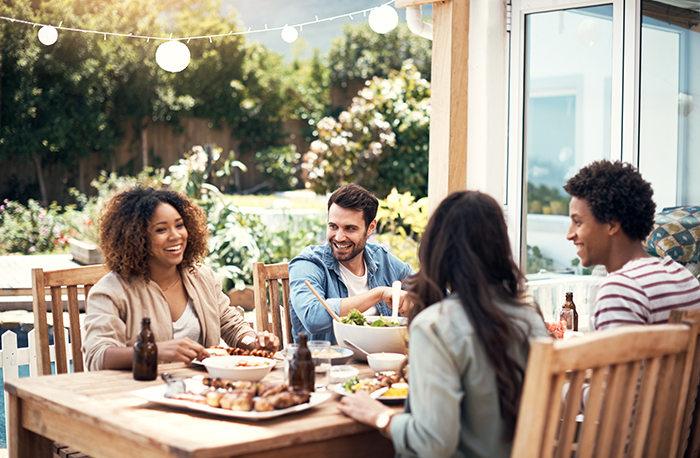 Get ready for fun because summer is here, and your patio should get the makeover it deserves! We can practically hear the laughter and clinking glasses already. We know you'd rather spend your time sipping a cold drink than battling dirt and grime, so that's where Shack Shine comes in.
We are ready to be your party prep team for patio perfection! Picture this: our expert team, armed with superhero-grade dirt-fighting tools, descending upon your patio like the cleaning Avengers. Cobwebs? Vanished! Dirt? Banished! Your patio will go from drab to fab in the blink of an eye.
But hold on, there's more to this party than just the patio! We've got some other top tips to help make your backyard sparkle this season:
Spruce up your outdoor furniture with colorful cushions for extra comfort. Vibrant cushions not only provide a cozy seating experience but also add a pop of color and personality to your patio. Mix and match patterns or stick to a theme that complements your overall style.
String up lights or candles to create a magical and relaxing ambiance. Whether it's twinkling fairy lights or elegant lanterns, the soft glow of lighting creates an enchanting atmosphere for your summer gatherings. As the sun sets, your patio will come alive with a warm and inviting glow.
Add potted plants or hanging baskets for a touch of greenery. Plants not only beautify your outdoor space but also bring life and freshness to the atmosphere. Choose a variety of plants that thrive in your climate and arrange them strategically around your patio to create pockets of natural beauty.
Create a playlist that sets the perfect mood. Music is a powerful mood-setter and can elevate any gathering. Compile a playlist of your favorite summer tunes or select songs that align with the ambiance you want to create. Whether it's upbeat and energetic or relaxed and mellow, the right music will enhance the overall experience.
Whip up a recipe that everyone will love. As you lounge on your newly transformed patio, tantalize your taste buds with delicious treats. We suggest preparing a crowd-pleasing dip that caters to both veggie lovers and chip enthusiasts. It's the perfect snack to accompany conversations and laughter on those warm summer evenings.
Now, kick back, put your feet up, and let Shack Shine handle the dirty work. While you enjoy well-deserved relaxation and soak up the summer vibes, we'll take care of all the cleaning and maintenance tasks. With Shack Shine's pressure washing expertise, you can trust that your patio will be spotless, ensuring a welcoming and enjoyable space for your gatherings.
Booking online is quick and easy, allowing you to reserve your spot in advance. Don't miss out on this incredible opportunity to make your patio the talk of the neighborhood. Be the envy of your friends and neighbors as you host unforgettable summer parties in a beautifully transformed outdoor oasis.
So, get ready to embrace the summer season and make the most of your patio. With Shack Shine's professional services and these added creative touches of comfort and style, your outdoor space will become a haven where memories are made, laughter fills the air, and good times are shared. It's time to elevate your summer experience and create an unforgettable long weekend!
Book your Shack Shine appointment online today and get ready to enjoy your picture-perfect patio all summer long.
A friendly reminder on what services we offer:
House Washing
Power and Pressure Washing
Window Washing
Gutter and Eavestrough Cleaning
Roof washing
Moss Removal
Christmas & Patio Lights Installation
Read More News