How fate led this Franchise Partner to Shack Shine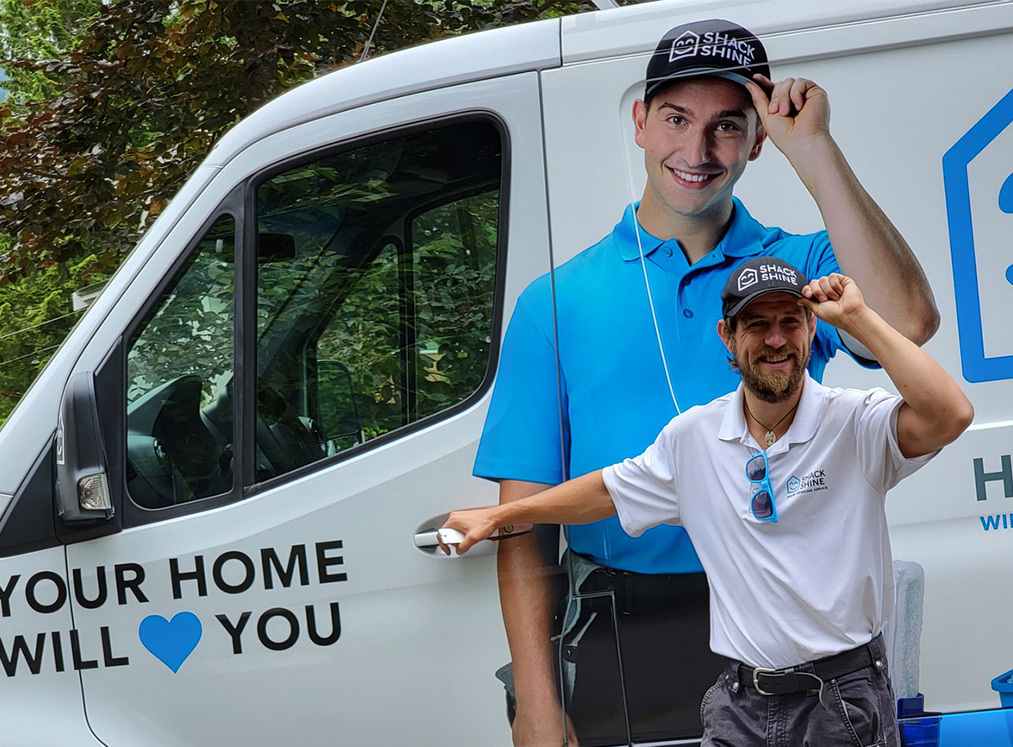 After coming across Shack Shine, this family-oriented, animal-loving Franchise Partner experienced what we often call a "lightbulb moment". Cody Smith had been looking at entrepreneurship for many years, but never found an opportunity that lined up with his value system. That is…until he found Shack Shine. Find out more about Cody's journey into business ownership below!
Q: What made you want to own a business?
CS: I've always enjoyed taking leadership, building a team, and having that flexibility to run a business on my terms while learning from the best. I've spent a lot of time thinking about what type of business was the best for me and my lifestyle. With franchising, I've always been motivated by the idea that you're not jumping in alone, you're jumping in with a bunch of people who have the same goal of helping people.
Q: Why now – what was it that made you take the leap?
CS: I don't believe in coincidences: everything happens for a reason. I had looked at entrepreneurship for about 7 years, but the opportunities just didn't line up with my values or my vision for the future. With Shack Shine, I had that lightbulb moment and all the pieces of the puzzle just fell into place.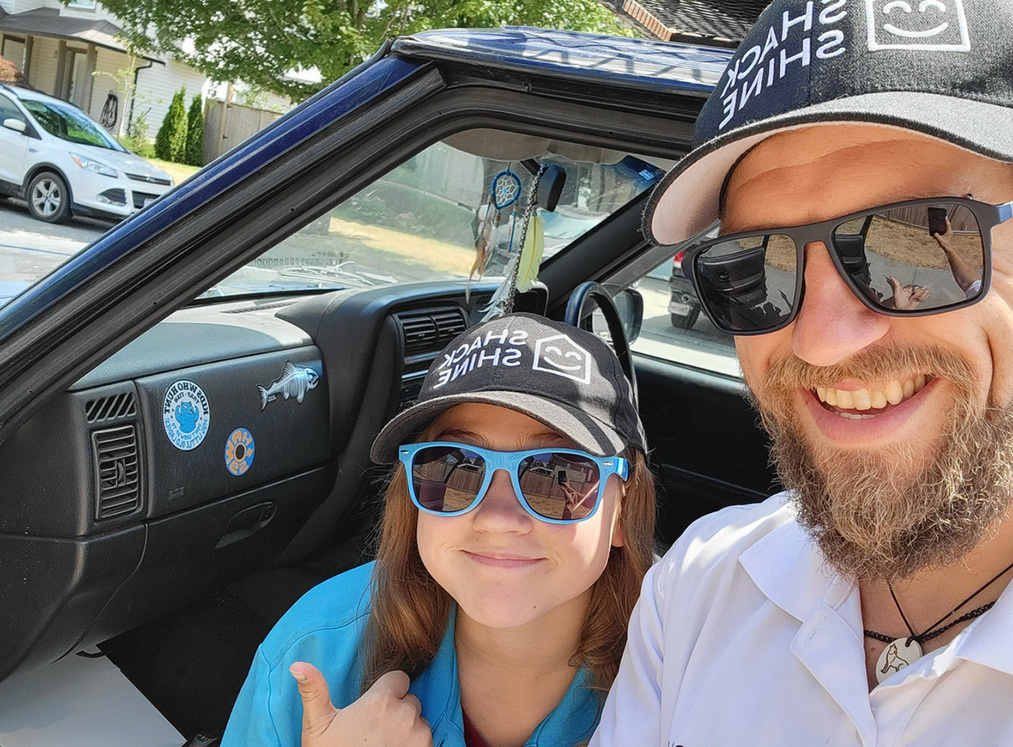 Q: In your opinion, what are the benefits of joining a franchise system?
CS: I left the automotive industry in March of this year. When I was in that industry, I didn't feel like I was being supported at all. With the franchise model, you're working with happy people who are always smiling and goal-oriented. Unlike some of my previous roles, I now feel like when I need support or have questions, I have a network of Franchise Partners to reach out to who are willing to help at the drop of a dime.
Q: Why Shack Shine, what made this the right fit?
CS: Funnily enough, it actually came to me afterwards! Once I was in the business for about a month, I realized that there aren't a lot of people in the house detailing space. And if they are, they aren't doing it the way Shack Shine is. My goal is to have happy, repeat customers — to be able to provide a service all year round that's going to keep people coming back.
Q: What are you most looking forward to about being a business owner?
CS: I enjoy being able to lead, while showing my team a proper way of doing things. I'm also looking forward to the freedom to make choices on how I want to spend my time and live my life — that's really exciting to me.
Q: What are your passions / interests / hobbies – what makes you happiest and motivates you?
CS: Family, for sure: my daughter and my partner. We love animals, too! I'm in the outdoors constantly, and when I'm not working I like to do sports: I love going out golfing at least once a week. I spent a lot of time in my 20s not feeling excited for life, so enjoying every day and doing the things I want to do is really important. That's something I want to be able to bring to other people. Mental health is very important to me, and I want to work to help people with that as much as I can. It doesn't hurt that Shack Shine plays right into that with the big smiley face! At the end of the day, I'm a dreamer: I like to dream big things even when people tell me I'm crazy — I guess that's why I love entrepreneurship!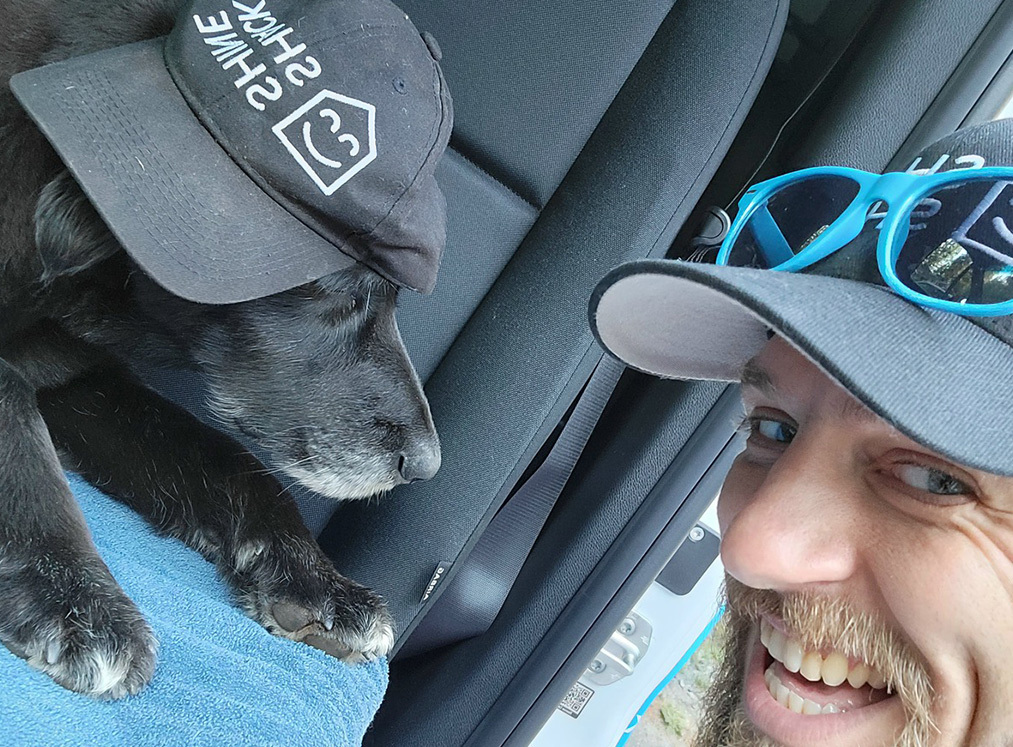 Q: Tell us about your territory, what makes it unique?
CS: The landscape is really unique: we've got some densely populated areas but we also have rural parts with huge properties and homes. These are mansions that have so much glass and detail — all the architecture that goes into some of these homes is mind blowing. On the other hand, you can also work on a commercial site — like a condo with many units — so you really end up experiencing both ends of the spectrum.
Thank you and congratulations on your business Cody!
Find out more about our franchise opportunities here.
Read More News