Introducing Shack Shine to Winnipeg!
Brett Crawford has a passion for the outdoors and a knack for leadership. With a background in marketing & sales, he knew he wanted to take that experience and apply it to a business of his own. He introduces Shack Shine to the frigid winters and blazing hot summers of Winnipeg. Learn a little bit about Brett below, and help us give him a warm Shack Shine welcome!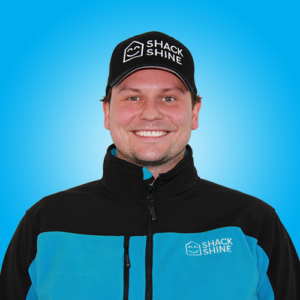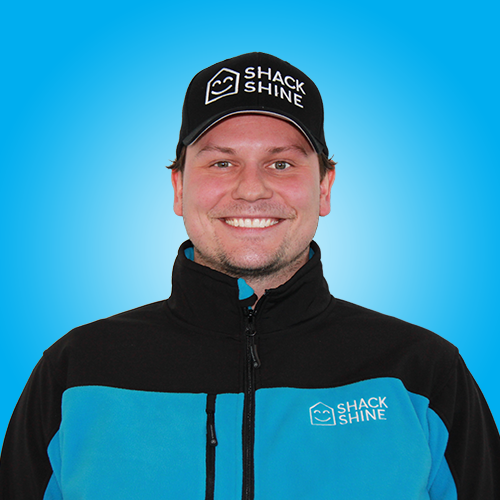 Why did you choose to join Shack Shine?
I wanted my next gig to be built around a strong, supportive team. The day my partner Tonia and I met the Shack Shine crew, we knew we had found it.
What was your background prior to Shack Shine?
I spent twelve years working at a marketing agency in various sales and management roles. I started to enjoy the managerial side of my job more and more, and eventually realized that I wanted to go into business for myself and lead my own team.
What are you looking forward to most about being a Shack Shine business owner?
Getting to know my city more personally. We're building long-standing relationships with our clients, and I get to provide them with not only a great service, but a great feeling.
What are your passions outside of work?
Anything nature related; camping and hiking. I also love cooking; I'm currently on a mission to perfect the art of making pizza dough.
How are you involved with your community?
Shack Shine is a vehicle for me to get more involved in my own neighborhood as well as the larger Winnipeg community. Our mission is to spread happiness, and we will be volunteering our time and services to like-minded charities or events.
Do you have any role models or key motivators in your life?
I'm motivated by my family, I want to be a provider for them. I like taking care of people, and I want to build something that will help support them throughout their lives.
What makes Winnipeg unique?
Winnipeg has a bizarre dual-personality thing happening. It's a bunch of small villages that have grown into each other over time. Its frigidly cold winters are offset by blazing hot summers. You're never more than half an hour away from wide open nature, and there's plenty of sports to keep you busy. Winnipeg is proof that misery loves company. Regardless of what you're into, if you live here, you're as crazy as the rest of us.
Fun facts about you, or anything else you'd like to share?
I want to run for Mayor one day.
Read More News