It's all about building something that you can be proud of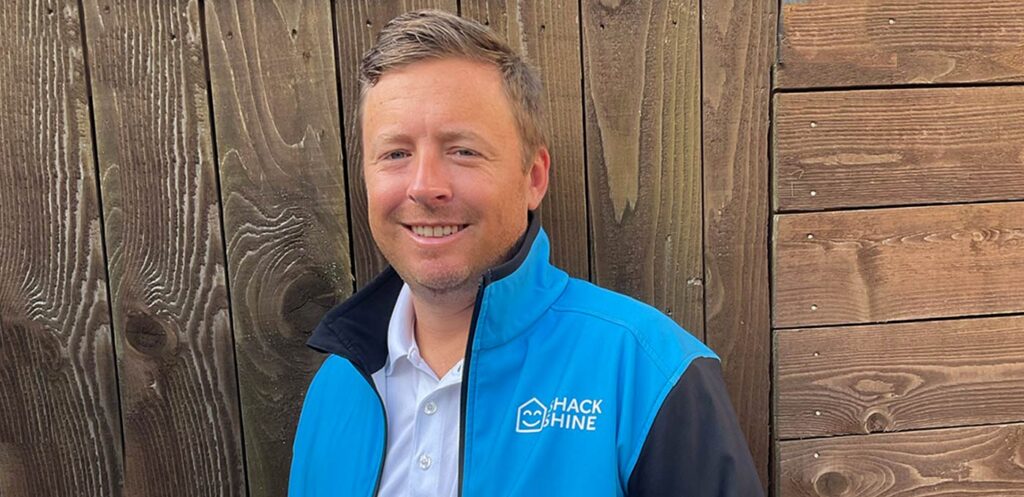 This Franchise Partner had been keeping an eye out for business ownership opportunities for years, but nothing stuck — that is, until he found Shack Shine. From the model's scalability to the internal culture, Brian Garland knew from the get-go that he had finally found the right fit. Read on to learn more about his journey into entrepreneurship below. 
Q: What made you want to own a business?
BG: I've always wanted to be able to have something that I built from the ground up. I wanted something that could fit into my life, instead of being a part of Corporate America. Owning a business just sounded like the best way to do this: something that I can be proud of and live the life I want to live — not only financially, but in terms of time with my family. 
Q: Why now – what was it that made you take the leap? 
BG: I don't think it was anything to do with timing per se. I've been looking on and off for the past 5 years, just checking what's out there. I thought a lot about franchising vs. not franchising too. I didn't quite find what I was looking for in business ownership, until Shack Shine — it checked all the boxes. 
Q: In your opinion, what are the benefits of joining a franchise system? 
BG: Business for yourself, but not by yourself. The systems are already in place, and they're tried and tested — not just with Shack Shine but 1-800-GOT-JUNK?. There's years and years of experience in terms of what has been proven to work, and I don't have to invest in software, a booking engine, or anything like that. Since the operations are streamlined, you can get up and running a lot faster. 
Q: Why Shack Shine, what made this the right fit? 
BG: The scalability of the business was a big deciding factor: to be able to have one location and to scale with vehicles as opposed to with brick and mortar stores. Secondly, it was all the people at O2E Brands — the culture made me feel right at home! Everyone I interacted with genuinely wants you to succeed as a person and business owner, they weren't just looking at the bottom line. That's ultimately how I want my professional life to fit into my personal life, with everyone on the same page. 
Q: What are you most looking forward to about being a business owner?
BG: The fact that I have the opportunity to build an emerging brand. In essence, we are building something from nothing from a local perspective (although we do have lots of support in the background). My aim is that everyone in the community sees the company, and that it's positioned in the right light and brings a smile to everyone's faces. I am also excited that I will have more control of my day. I am thrilled to be able to have that flexibility, so that I can spend more time with my kids and family. 
Q: What are your passions / interests / hobbies – what makes you happiest and motivates you? 
BG: I grew up on a lake in Nebraska, so I've always been surrounded by water and boats — it's still a big hobby of mine. I love spending time with my kids: I have an 8 year old and a 4 year old. Going forward, I want to be able to be involved in their lives as much as I can. The business motivates me because at the end of the day it will allow me to spend as much time as I can with them. 
Q: Tell us about your territory, what makes it unique? 
BG: Atlanta is certainly unique! And it's great for Shack Shine specifically: we're literally a city built out of the forest. We're located at the base of the Appalachian mountains, so there are lots of single family homes. It's not super densely populated, and there's lots of tree cover and standing water — which is great for our business! All in all, it's a great place to raise a family and run a business. 
Thank you and congratulations on your business Brian! 
Ready to take the leap? Find out more about our franchise opportunities here.
Read More News