Exterior House Cleaning Services in Ann Arbor
Your home needs care and attention to stay properly maintained and keep it looking (and feeling) great! However, it can be tough to schedule and keep on top of. Let Shack Shine Ann Arbor take care of your home's maintenance work so you don't have to! We offer interior/exterior window washing, gutter cleaning, power washing, and Christmas light installation, all done by professionals who know how to treat your home right. 
We make it easy to keep your home looking its best. Call or book online today and we'll make sure you have the shiniest home on the block!
Cities serviced
Ann Arbor
Brighton
Dexter
Saline
South Lyon
Whitmore Lake
Ypsilanti
Ann Arbor
1-888-808-7751
10860 Circle B Lane, Clinton, MI, 49236
Hours of operation:
6:00am - 5:30pm Monday to Friday
Our services
Window Cleaning

Clean, sparkling windows are key to having the shiniest home on the block! Shack Shine offers interior and exterior window cleaning to keep your windows in great shape for years to come.

Gutter Cleaning

No one wants to spend the day up on a ladder cleaning out their gutters…except us! Shack Shine will get the job done safely and efficiently. We make gutter cleaning easier than ever.

Power Washing

If your patio, deck, driveway, sidewalk, or any other outdoor surfaces are looking a little dull, Shack Shine can help! Our power washing services will make it all look like new again.

House Washing

Keep the exterior of your home looking fresh with our house washing services. Whether it's siding, stucco, or any other surface, you can trust Shack Shine to make your home shine bright!

Christmas Light Installation

Want to make your home twinkle, sparkle, and glow this holiday season? Let us work our magic! We install custom-fit professional lights and will help you create the design of your dreams.
Your local window cleaning leaders
Are you tired of the long list of things to do around the house? Let Shack Shine Ann Arbor take care of some for you! Whether you want your windows to twinkle, sparkle, and glow again, or remove the dirt and grime that builds up on exterior surfaces such as your driveway or siding – we have the solution for you! 
The team at Shack Shine Ann Arbor takes pride in the work they do. When we complete our window washing services, we can clean even the toughest of windows, and it will be done in one detailed visit. When you see them for the first time, you'll be in awe of how much they sparkle! 
If you've been longing to free up some time in your schedule, let Shack Shine handle power washing the exterior of your home. You won't have to lift a finger, and you'll free up some time to spend more time with your friends and family whether it be at the Ann Arbor Hands On Museum, or an afternoon at Matthaei Botanical Gardens.
We don't just clean the exterior of your home – we also make it glow! Our Christmas lights installation services will leave you with the brightest home on the block. Our team will work with you to design the perfect display for your home, hang your lights, and remove them once the holiday season is over. You could say we're hanging your lights and checking them twice!
Are you ready to make your home shine again? Get your free estimate today! Your home will love you. 
How it works
Step 1
Book your appointment online or by calling us at 1-888-808-7751

Step 2
On the day of your appointment, we'll arrive on time and complete the work in one detailed visit.

Step 3
Sit back, relax, and enjoy having the shiniest home on the block
Book Now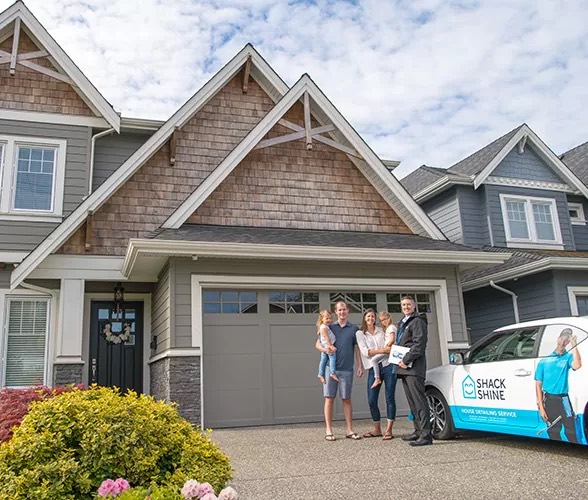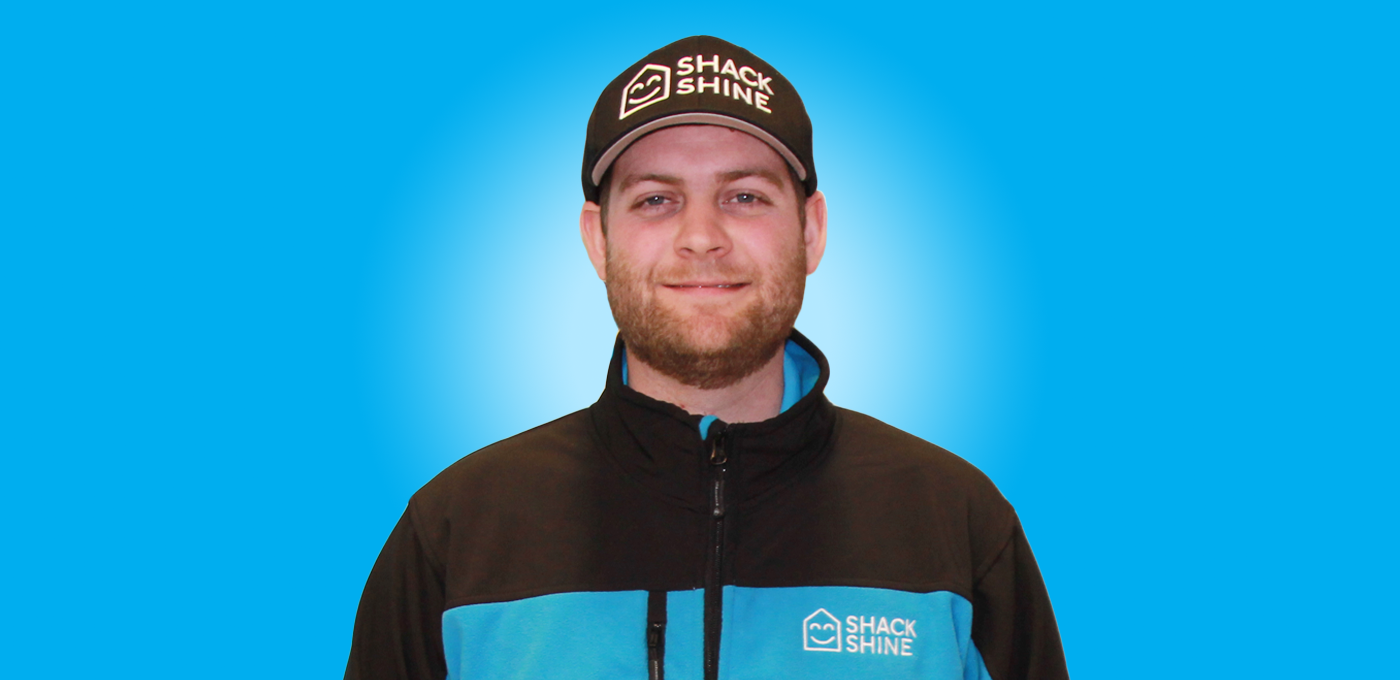 Shack Shine Ann Arbor
Ethan Brooks
Hello, my name is Ethan and I am the Franchise Partner for Shack Shine Ann Arbor. My passion for cleaning and detailing started at a young age as I worked at a local car wash throughout high school and college.
Always having an interest in entrepreneurship, I attended Eastern Michigan University where I majored in Business with a discipline in Entrepreneurship. It was here where I had great hopes of one day starting and owning my own successful business.
After spending 3 years in corporate sales with a siding and windows company, I reassured myself that entrepreneurship was indeed for me. After several months of searching, I came across Shack Shine who is under the O2E Brands umbrella, that also includes 1-800 Got Junk and WOW 1 Day Painting. It was a perfect match, and exactly what I was looking for!
It is my hope to be an active business owner in the area, and make our great community SHINE one Shack at a time! If you see the Shack Shine team around in our Shiny Van, waive us down and say hi, we are ready to serve!