Gutter cleaning, power washing and more in Middletown
Are you looking for a crew of friendly, professional and efficient exterior cleaners for your home in Middletown or a nearby area? You've come to the right place. At Shack Shine Delaware, our goal is to make neighborhoods in the Middletown area shine like diamonds—one detailed service at a time. From our comprehensive gutter cleaning and window washing to our extensive and thorough pressure washing services, our crew is ready to get the job done right in just a single detailed visit—are you ready to have the shiniest shack on the whole block? 
Who wants to spend their limited free time scrubbing windows and clearing out gutters? Our crew is ready and waiting to get to work so you can take back your weekend! A few visits a year from Shack Shine will not only keep your home looking its best, but can even raise its value and prolong the life of its exterior surfaces, helping you save money in the long run. Doesn't an afternoon browsing the Dutch Country Farmers Market or a family trip to Frightland sound like a better way to spend your Saturday than working on these tedious chores? Leave all that to us, we've got you covered!
Cities serviced
Bear
Christiana
Clayton
Delaware City
Hockessin
Marshaltown
Middletown
Newark
New Castle
Odessa
Saint Georges
Smyrna
Stanton
Townsend
Delaware
1-888-808-7751
543 Diamond Drive, Middletown, DE, 19709
Hours of operation:
8:00am - 6:00pm Monday to Saturday
Exterior home cleaners in Middletown & surrounding areas
The elements can take their toll on your home's exterior surfaces, especially in a place that receives as much precipitation as Delaware. All of that moisture throughout the year can cause buildups of mold and mildew on these surfaces, causing rotting and creating a potential slipping hazard on walking surfaces. If you're caught with clogged gutters on a rainy day, they can overflow and cause water to pool around your home's foundation—opening the door for cracks, settling and erosion. These repairs are much costlier and more time-consuming than a quick visit from Shack Shine, so make it a non-issue! Our crew can take care of any and all of your exterior home maintenance needs.
Whatever the job you've got for us is, you can always count on Shack Shine to get the job done right in just a single visit. Book your free, zero-obligation estimate today—we look forward to working with you!
How it works
Step 1
Book your appointment online or by calling us at 1-888-808-7751

Step 2
On the day of your appointment, we'll arrive on time and complete the work in one detailed visit.

Step 3
Sit back, relax, and enjoy having the shiniest home on the block
Book Now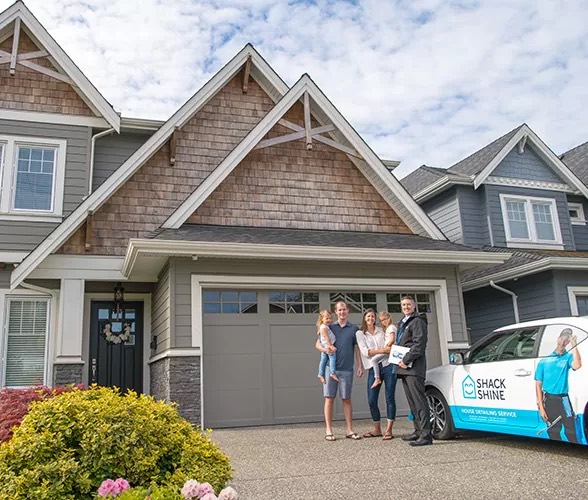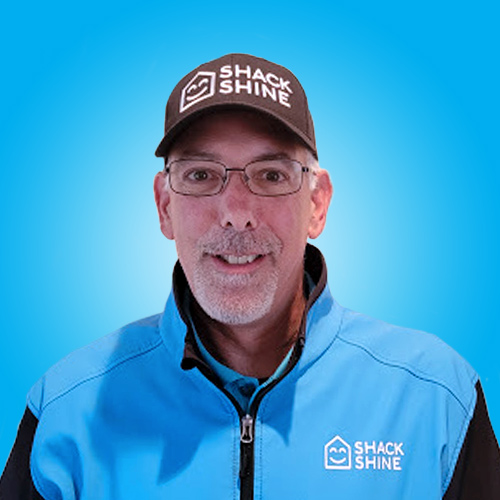 Shack Shine Delaware
Carl Zitofsky
My name is Carl Zitofsky and I am the owner of Shack Shine Delaware. I love the home services industry and I jumped at the opportunity of being involved with Shack Shine because I firmly believe in its vision and core values: Passion, Integrity, Professionalism, and Empathy. House detailing is a fragmented industry with no clear leader and Shack Shine has the required leadership and systems to become the chosen brand in this market. I truly believe in its vision and culture of "People First".
My wife Maggie and I moved to Middletown over 20 years ago and immediately fell in love with the community. We now have 3 kids that are actively involved in local sports, dance and volunteer opportunities. While not working, I am an avid golfer and enjoy the time spent with friends and family on many local courses.
It is exciting to begin my entrepreneurial journey with this company. Shack Shine's commitment to giving customers exceptional service along with their positive culture and uncompromising values resonate with me and my family. I look forward to serving your family. My goal is to help you love your Delaware home even more.
We offer interior/exterior window washing, gutter cleaning, power washing and Christmas lights! Our friendly, uniformed technicians provide exceptional service, use the latest equipment, and complete all jobs in one detailed visit. With Shack Shine, you'll have the "shiniest" house on the block!
I look forward to meeting you soon.