Exterior House and Window Cleaning Services in Edmonton and surrounding areas
Your home needs care and attention to stay properly maintained and keep it looking (and feeling) great! However, it can be tough to schedule and keep on top of. Let Shack Shine Edmonton take care of your home's maintenance work so you don't have to! We offer interior/exterior window washing, gutter cleaning, power washing, and Christmas light installation, all done by professionals who know how to treat your home right. 
We make it easy to keep your home looking its best. Call or book online today and we'll make sure you have the shiniest home on the block!
Cities serviced
Beaumont
Edmonton
Leduc
Spruce Grove
St. Albert
Shack Shine Edmonton
1-888-808-7751
Hours of operation:
8:00am - 5:00pm Monday to Friday
Power washing professionals in Edmonton
If you're looking to make your home twinkle, sparkle, and glow, look no further! Keeping homes shiny in Edmonton is our top priority. 
Our services will make your home shine all year round. Our friendly, uniformed technicians will make your driveway sparkle with our power washing services. When the fall weather arrives, we will ensure your gutters flow with our roof and gutter cleaning services. We know these are all tasks you'd rather not do, so we are here to help!
We even have you covered for the winter! Have the brightest home in Edmonton with Shack Shine's Christmas lights installation services. Santa will be sure not to miss your house with our brilliant light displays, customized to your home! 
How it works
Step 1
Book your appointment online or by calling us at 1-888-808-7751

Step 2
On the day of your appointment, we'll arrive on time and complete the work in one detailed visit.

Step 3
Sit back, relax, and enjoy having the shiniest home on the block
Book Now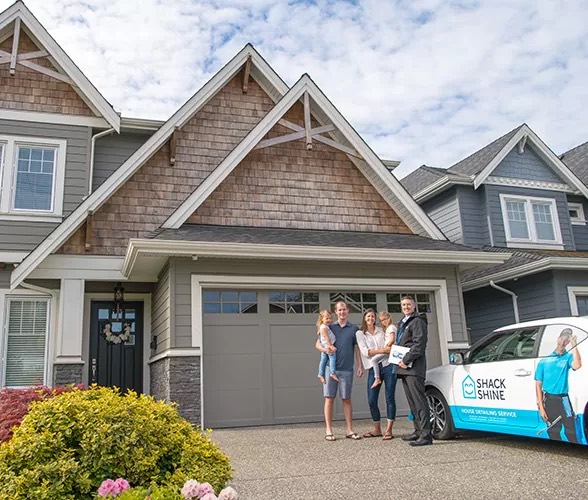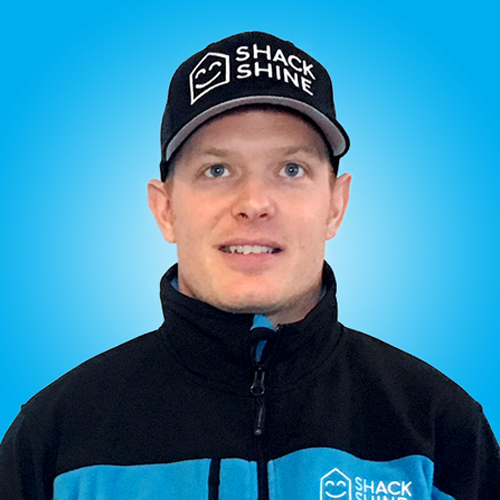 Shack Shine Edmonton
Dustin Grainger
My name is Dustin Grainger and I am the owner of Shack Shine Edmonton. I was born and raised in Saskatchewan but have been in Alberta for the last 10 years. I am a proud SAIT (Nuclear Medicine '07) and NAIT (Instrumentation Engineering Technology '15) alumni. My career in Nuclear medicine has enabled me to gain a great understanding of how to create great personal relationships along with a purpose to serve others. I have always had the entrepreneurial bug and it was through my experience with Instrumentation and a start-up company that I have gained the necessary hands-on skills and developed invaluable core fundamental business insight. I jumped at the opportunity of being involved with Shack Shine because I firmly believe in its vision and core values: Passion, Integrity, Professionalism, and Empathy.
House detailing is a fragmented industry with no clear leader and Shack Shine has the required leadership and systems to become the chosen brand in this market. I truly believe in its vision and culture of "People First".
I love the city of Edmonton and the proximity to the mountains. With skiing, snowboarding, golfing a favourite hobby away from work, it enables me to enjoy the benefits of being in the great province of Alberta. I can't wait to service Edmonton and surrounding areas and really put a smile on customer's faces when they see the incredible work we do and the attention to detail and service we provide!