Exterior House Cleaning Services in Innisfil
Your home needs care and attention to stay properly maintained and keep it looking (and feeling) great! However, it can be tough to schedule and keep on top of. Let Shack Shine Innisfil take care of your home's maintenance work so you don't have to! We offer interior/exterior window washing, gutter cleaning, power washing, and Christmas light installation, all done by professionals who know how to treat your home right. 
We make it easy to keep your home looking its best. Call or book online today and we'll make sure you have the shiniest home on the block!
Cities serviced
Angus
Bradford West Gwillimbury
Collingwood
Innisfil
Orillia
Oro-Medonte
Innisfil
1-888-808-7751
Hours of operation:
8:00am - 5:00pm Monday to Friday
Professional power washing services in Innisfil
Looking for a reliable, professional power washing company to clean the exterior of your home? Look no further than Shack Shine Innisfil! We'll make your life easier, completing each service in one detailed visit. We can power wash an array of hard surfaces such as driveways, walkways, decks, patios, and furniture, making your home shine like new! 
Over the course of a year, Innisfil gets all four seasons, which can wreak havoc on your home if it's not properly unkempt. Removing the dust and dirt with Shack Shine's window cleaning services twice a year will extend the life of your windows, all while allowing you to enjoy every ray of sun that shines through! 
Let us take the stress out of the fall season by booking your gutter cleaning service with Shack Shine! We will remove all the dirt, debris and leaves from your gutter to prevent your gutters from overflowing, letting them flow smoothly! 
The best part of it all? You don't have to be home for us to complete your services! Take advantage of your free time and spend the afternoon shopping at Tanger Outlets Cookstown, or spend a day at Innisfil beach park. You'll be able to relax knowing you'll come home to a house that twinkles, sparkles, and glows! 
How it works
Step 1
Book your appointment online or by calling us at 1-888-808-7751

Step 2
On the day of your appointment, we'll arrive on time and complete the work in one detailed visit.

Step 3
Sit back, relax, and enjoy having the shiniest home on the block
Book Now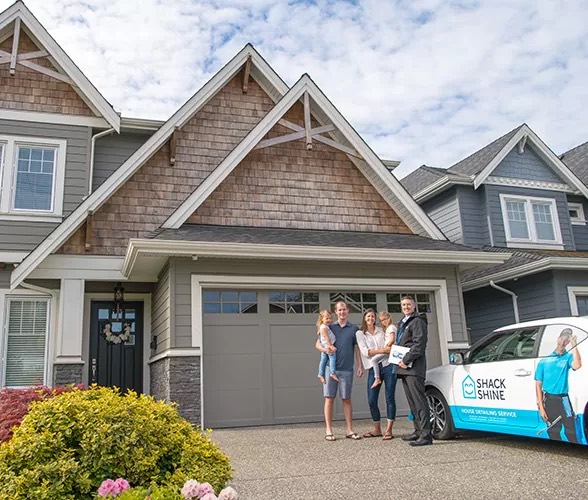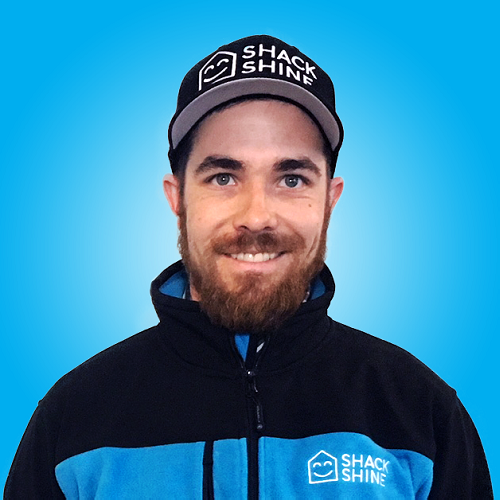 Shack Shine Innisfil
Brandon Rea
My name is Brandon Rea and I am the owner of Shack Shine Barrie. Previously I was in B2B industrial sales, as a territory manager for 6 years. I had always wanted to be my own boss, and after calling Barrie home for the last 4 years, the motivation to drive into the big city every day had lost its' appeal. I decided to start a business to serve the community of Barrie. When I started to look into Shack Shine, the synergies between our values and how we approach our customers were immediately apparent to me. We strive to go that extra mile and to make the customer experience exceptional. I knew I had to jump at this opportunity to serve Barrie, Orillia, and Innisfil with this amazing brand behind me.