House Detailing in Katy
Your home needs care and attention to stay properly maintained and keep it looking (and feeling) great! However, it can be tough to schedule and keep on top of. Let Shack Shine take care of your home's maintenance work so you don't have to! We offer interior/exterior window washing, gutter cleaning, power washing, and Christmas light installation, all done by professionals who know how to treat your home right. 
We make it easy to keep your home looking its best. Call or book online today and we'll make sure you have the shiniest home on the block!
Cities serviced
Brookshire
Fulshear
Katy
Richmond
Katy
1-888-808-7751
Hours of operation:
8:00am - 6:00pm Monday to Saturday
Katy's leader in power washing services
Shack Shine is proud to serve the city of Katy, Texas! With our warm, muggy summers and cooler winters, it's important to ensure you take care of your home's exterior as you transition through seasons. This makes your home shine bright each season and saves you money in the long run by extending the life of things like your roof, siding, and concrete!
No matter the season, we want your home to shine! Our professional power washing services will restore surfaces like patios, driveways, and walkways back to the way they were when you first moved in. If you're looking for some extra shine, we'll make your windows shine so bright with our window cleaning service! No matter the window, our team can make it shine. 
Call us today if you're ready to take your time back and let us handle the nitty-gritty jobs!
How it works
Step 1
Book your appointment online or by calling us at 1-888-808-7751

Step 2
On the day of your appointment, we'll arrive on time and complete the work in one detailed visit.

Step 3
Sit back, relax, and enjoy having the shiniest home on the block
Book Now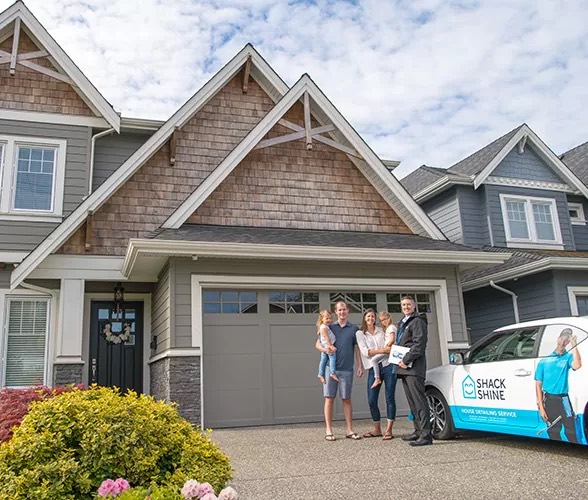 Katy
Max Peon
Hi there! My name is Max, and I'm excited to be a part of the Shack Shine family. I am a committed professional, and I am looking forward to helping the community of Houston West shine! I live by values of honesty, empathy, and service, and I look forward to leading my team with that mentality.
In my free time, I spend time with my friends and family and enjoy life to the fullest.