What We Do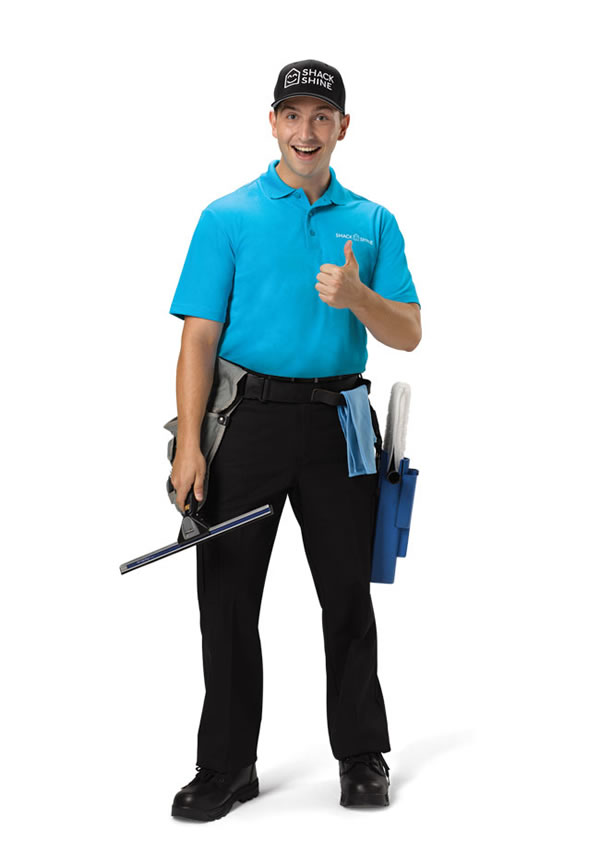 Exterior House Cleaning Services in Kitchener-Waterloo
We offer all the exterior house detailing services that Kitchener-Waterloo residents need. Reach out today!
Shack Shine's exterior house cleaning service in Kitchener-Waterloo makes your home look brand new again. Our team is ready to help you shine your home from the ground up—whatever services you may be looking for. We know how important it is for you to have a clean home, but your time is precious, and exterior house cleaning can be a lot to take on over the weekend. That's why we offer a comprehensive house detailing service in the KW area to help you have the stunning, clean home you deserve. Don't let the area's moist conditions get the best of your home's exterior surfaces—call our trusted crew of exterior house cleaners today!
Interior + Exterior Window Washing
It's never a bad idea to start with those pesky windows. A key part of our house detailing service is shining those windows for you so they're like new. Our team will use carbon fiber, water-fed poles to scrub the exterior of the windows—allowing us to get all those hard to reach ones. We then hand detail the interiors, even scrubbing down those frames and screens. This service is available to you for any type of window including those skylights and out of the way windows. Happy home, happy family—having a crisp, clear view matters! Trust the pros at Shack Shine for the best residential window washing service near you.
Gutter Cleaning Service
In need of a gutter cleaning service in Kitchener-Waterloo? This service is one of the most important types that we can offer, as clogged gutters can trap water on your roof and siding, ultimately even compromising the integrity of your home's foundation. Our team uses a high powered vacuum to pull out all of the debris trapped in there, and then we flush it clear. We'll even wipe the outsides down once we're done to make sure they look like-new again. Gutter cleaning is a house detailing project you can count on us for every season—it's what we do.
Exterior House Washing
The exterior of your home faces some of the most intense elements, not only leaving it dirty, but contributing to premature wear when not properly maintained. Let Shack Shine improve that by scrubbing away all those years of buildup. We use a pressure washing system designed to create a like-new look to your home, and our technicians are trained to handle most types of surfaces. Additionally, we never use harsh chemicals that would damage your landscaping. With Shack Shine, it's always happiness in every detail!
Roof Cleaning
Roof cleaning is another very important Kitchener-Waterloo exterior house cleaning service available from Shack Shine. It not only keeps your roof looking its best, but also helps increase its longevity. We apply pressure washing with just enough cleaning power to pull off the mold and mildew growth on your rooftop. You don't need to spend your Saturday up on the roof, let our trained technicians handle the job for you with ease.
Mobile Pressure Washing Service
Make the entire home look brand new with our Kitchener-Waterloo power washing services. We can use pressure washing to clean most hard surfaces from the side of your home to the decking, driveway, and even the furniture. Shack Shine works with you to tackle the hardest jobs around your home with ease, so you can sit back and enjoy the stunning results. You'll love the finished look no matter which surfaces we scrub clean for you! It's hard to beat the feeling of washing away years of grime and buildup in a matter of seconds.
Christmas Light Installation
You read that right—be ready to have the brightest home on the block this holiday season! Shack Shine Kitchener-Waterloo offers a Christmas light installation service near you, making it easier for you to get ready for and enjoy the holidays. We offer high-quality, commercial-grade Christmas lights that are energy efficient for your home. 
Everything is 100% customizable, from the style to how it fits your roofline. To make it even more convenient for you, we'll return to fix burnt out lights and do the takedown at the end of the season. Let us help you get into the holiday spirit and do the hard work for you, so you can sit back and enjoy your home when your lights are installed! We're happy to help you get started with holiday lights decoration, and we'll be here to help with the process from start to finish!
Get a Quote Today!
Team
Image goes here
Shack Shine Kitchener-Waterloo
Ryan Buist - Franchise Partner
My name is Ryan Buist, and I'm the franchise owner of Shack Shine for the Kitchener-Waterloo area in Ontario. I love the idea and business model of Shack Shine, and the opportunity to be supported by a great team- both the Shack Shine team and O2E brands team. I see a huge opportunity in the KW area, and I am excited to become the best, most professional house detailing service provider there. 
Business Info
Shack Shine Kitchener-Waterloo
44 Harris Street
Guelph ON N1E 5S8
Cities Serviced
From gutter cleaning and window washing services to Christmas light installation, we're proud to offer our exterior house cleaning services in the following areas:
Services
Shack Shine Kitchener-Waterloo's range of exterior home cleaning services includes the following:
Window Cleaning
Window Washing
Gutter Cleaning
Power Washing
Pressure Washing
House Washing
Roof Cleaning
Christmas Light Installation