Exterior House Cleaning Services in London
Your home needs care and attention to stay properly maintained and keep it looking (and feeling) great! However, it can be tough to schedule and keep on top of. Let Shack Shine London take care of your home's maintenance work so you don't have to! We offer interior/exterior window washing, gutter cleaning, power washing, and Christmas light installation, all done by professionals who know how to treat your home right. 
We make it easy to keep your home looking its best. Call or book online today and we'll make sure you have the shiniest home on the block!
Cities serviced
Bryon
Dorchester
Goderich
Ilderton
Lambeth
London
Masonville
Nilestown
Strathroy
St Thomas
Thamesford
Waneeta Beach
West London
Westmount
White Oaks
Shack Shine London
1-888-808-7751
Hours of operation:
8:00am - 5:00pm Monday to Friday
Professional window washing for a happy home in London
Shack Shine is proud to serve the "Forest City" of London! With London's hot, humid summers and cold, crisp winters, there is a lot of upkeep that is required as you shift between seasons. 
Cue Shack Shine London; our team will make the exterior of your home shine like new again, leaving you feeling relieved that you didn't have to do it yourself! With Shack Shine's Window Cleaning services, we'll remove all the built-up dirt and grime, and leave you with crystal clear windows to enjoy. 
Are you dreading that annual "Saturday-spent-power-washing" day you have each year? You won't have to anymore. Shack Shine's power washing services will leave your exterior surfaces shining and new, and you will have just freed up a whole Saturday to do things you WANT to do. Wouldn't it be so much more enjoyable to take a stroll around Springbank Park instead?
No matter your house detailing needs, Shack Shine is here for you! Book your free estimate today, and feel comfort in knowing you'll have the shiniest home on the block.
How it works
Step 1
Book your appointment online or by calling us at 1-888-808-7751

Step 2
On the day of your appointment, we'll arrive on time and complete the work in one detailed visit.

Step 3
Sit back, relax, and enjoy having the shiniest home on the block
Book Now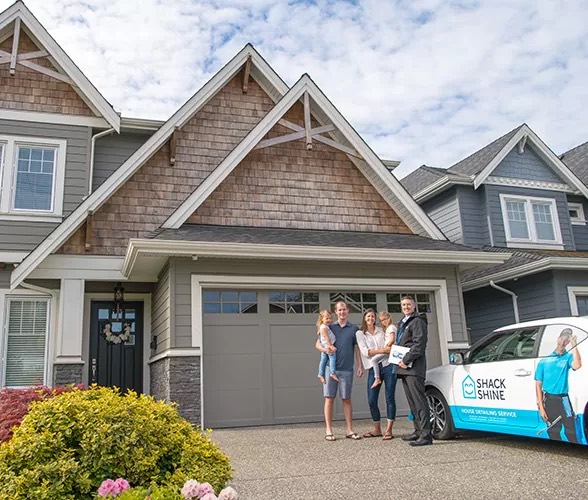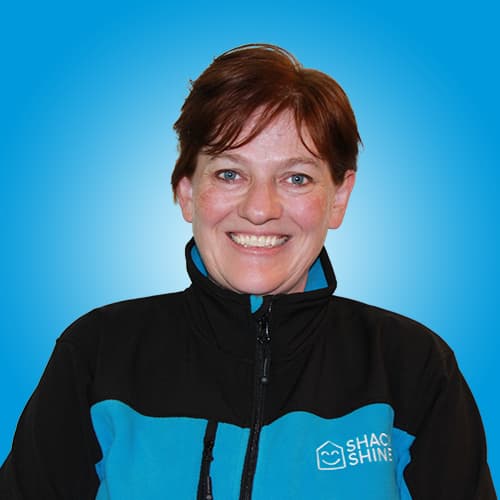 Shack Shine London
Yvonne de Boer
Yvonne de Boer comes from a long line of entrepreneurial family businesses from growing up on the family farm and helping her husband build his 1-800-GOT-JUNK? business to now building her own Shack Shine franchise. Her favourite part? Carrying on the family tradition with her own adult children as well as building relationships with her awesome London clients! She's a long-time supporter of various London missions organizations and loves to be involved in such community events as the London Santa Clause Parade. Yvonne is also a proud member of the London Chamber of Commerce.
Yvonne has always been passionate about customer service and providing exceptional client experiences. Shack Shine provided a natural fit and Yvonne is excited to offer exterior home detailing services to clients in London including window washing, gutter cleaning, and power washing. And since Christmas has always been her favourite time of year, Yvonne is thrilled to be offering custom Christmas Lights to her clients.