What We Do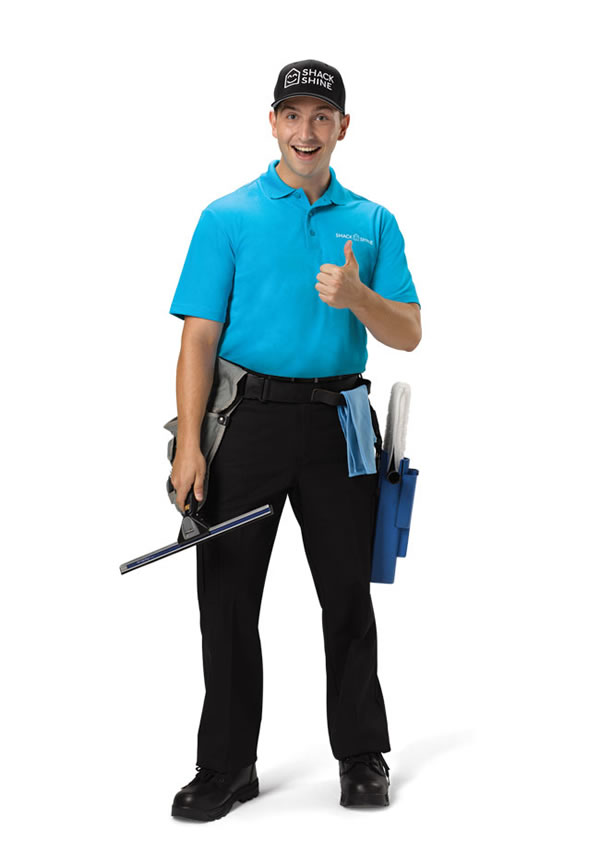 Exterior House Cleaning Services in Naperville
Our world-class customer service is happy to help you book any and all of your house cleaning needs. A thorough, comprehensive home cleaning service in Naperville and surrounding areas has never been easier to get.
For all of your pressure washing, gutter cleaning and other exterior house cleaning needs, put our friendly team at Shack Shine to work for you. Our technicians are well-trained, experienced and ready to get the job done right in just a single detailed visit. We know that our customers are busy, and that's why we make it our job to ensure that your home looks fantastic for you—your home will love you! Our house detailing in Naperville is exceptional and tailored for you.
Interior + Exterior Window Washing
Keeping your windows clean is essential—but it's hard work, too! Shack Shine technicians use long, water-fed poles with squeegees to clean the windows to a sparkly shine. We handle both indoor and exterior windows, and we'll even take care of those hard, out of the way windows you can't reach. No ladders needed. Shining home, smiling family. Your windows are the best place to start. Trust Shack Shine for the best professional window cleaning services in town!
Gutter Cleaning Service
Did you know that clogged gutters can eventually affect your home's foundation if not maintained? Cleaning them is essential for keeping the structure safe from long-term damage. Our team uses tried and true methods to remove debris and muck from within the gutters, and we'll even wipe down the exterior to leave your gutters looking their best. If you're in need of a gutter cleaning service in Naperville, we've got you covered.
Exterior House Washing
Maybe you don't have the time to scrub down the exterior of your home to create the shiny, beautiful space you want. Or, maybe you just don't want to! Either way, it's okay—that's what we're here for. Shack Shine's house detailing services in Naperville include a thorough house washing where we'll cleanse the exterior surface of your home and make it like-new again. The best part? We'll do it without the use of any harsh chemicals that damage your landscaping or the surrounding environment.
Roof Cleaning
In addition to making those shingles shine, you may even be able to extend the lifespan of your roof with roof cleaning services from Shack Shine. Our team arrives and cleanses away all of the mildew and dirt to make the roof look like new and keep it well-maintained. Shack Shine's exterior house cleaning service in Naperville is safe for any surface.
Pressure Washing Services
Looking for pressure washing near you? We certainly wouldn't want to forget your driveway, sidewalk, patio, and porch. House detailing from Shack Shine is happiness in every detail, so let us strip away all of the grime and built-up material on your home. It will look and feel brand new, and most importantly, our home detailer in Naperville is committed to your complete satisfaction. We'll take before and after photos to help you to see just how much work we've done for you. A home so bright you need shades—that's what we're all about here!
Christmas Light Installation Service
If you're in need of a Christmas light installation service near you, you're in luck. Be ready to have the brightest home on the block this holiday season. Shack Shine's Naperville location offers a Christmas light installation service, making it easier for you to get ready for the holidays. 
We offer high-quality commercial-grade Christmas lights that are energy efficient for your house. Everything is 100% customizable, from the style to how it fits your roofline. To make it even more convenient for you, we'll return to fix burnt out lights and do the takedown at the end of the season. Let us help you get into the holiday spirit and do the hard work for you, so you can sit back and enjoy it once it is finished! We are happy to help you get started with the holiday decorations.
BBQ Grill Cleaning
Scrub away all of that grease and grime and get back to grilling with Shack Shine's BBQ Grill Cleaning service. We'll leave your grill shining inside and out to make sure that you and your family get the most out of BBQ season.
Get a Quote Today!
Team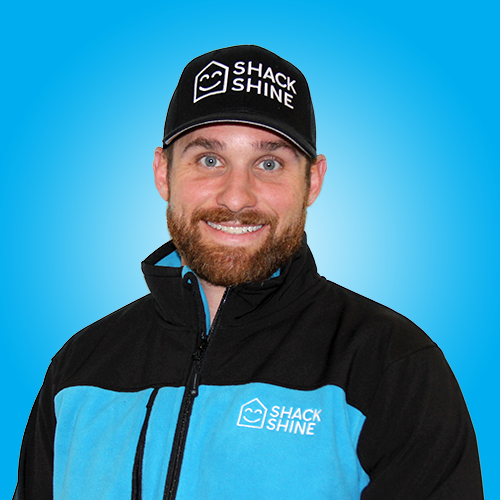 Shack Shine Naperville
Billy Sawisch - Franchise Partner
Welcome to Shack Shine my neighbors in the western suburbs. It's with great excitement and pride that I'll be providing home detailing to our community in one worry-free, detailed visit.
My name is Billy Sawisch and I have lived in the Chicago area all my life. I currently, reside with my wife and 3 sons in Naperville. Before Shack Shine, I was in the financial industry for 12 years, and while I enjoyed the competitiveness and excitement I was ready for a change and wanted to be a part of something bigger than I could take pride in.
I look forward to building relationships in the community, as well providing an opportunity for others through employment to learn and grow.
Shack Shine Naperville
310 Devlin Court Naperville, IL 60565
1-888-808-7751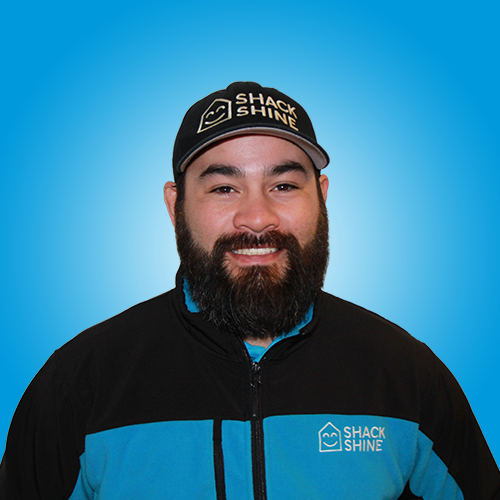 John Moore
Franchise Partner
Cities Serviced
From window cleaning and power washing services to helping you with Christmas light installation, Shack Shine Naperville is proud to offer our services in the following localities:
Hinsdale
Western Springs
Clarendon Hills
Burr Ridge
Oak Brook
Services
Our range of exterior house cleaning services in Naperville include the following:
Pressure Washing
House Washing
Roof Cleaning
Christmas Light Installation
BBQ Grill Cleaning