What We Do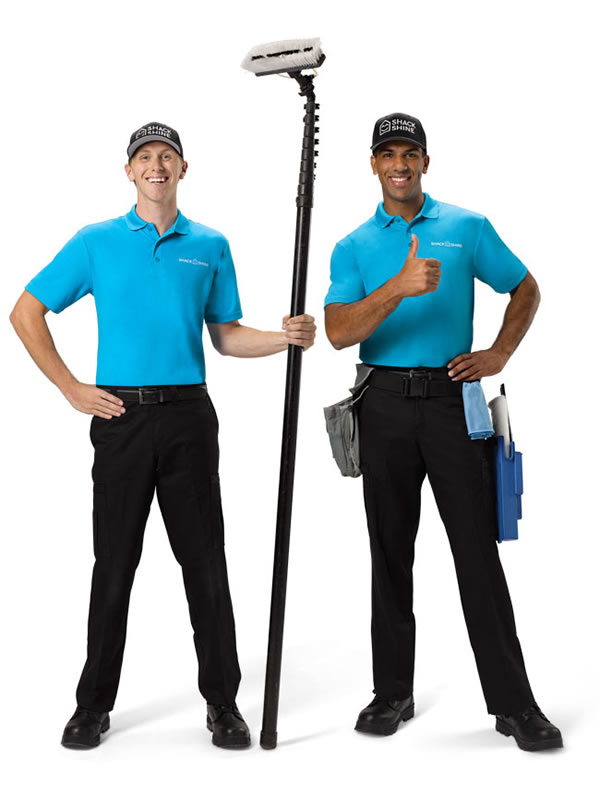 Exterior House Cleaning Service in Jersey Central
Our Jersey Central exterior house cleaning service offers the comprehensive services you need to get your home looking its best!
Shack Shine provides the deep-down cleaning your home needs. Our friendly, uniformed technicians arrive in shiny, organized trucks to provide you with a detailed cleaning of your home. We leave your home positively shiny.
To make the process of exterior house detailing in Jersey Central easy, our professionals provide online booking and world-class customer service centers. We want you to focus on other things while leaving your home to us.
Gutter Cleaning
Gutter cleaning isn't the job most people want to do, but removing debris and material from your gutters is the only way to ensure your home's foundation, siding, and roofing remains in the best condition possible. Shack Shine uses the latest technology to ensure the best results. This includes high-powered vacuums with large canisters to pull away all debris present. You'll love the attention to detail we use.
Power Washing
To cleanse away material from your home's siding, brick, or other surfaces, we often recommend power washing. With this method, we do not have to use harsh chemicals to clean your home. We care about the environment just like you do. Power washing allows us to get the grime and dirt off in no time.
House Washing
In Jersey Central, house washing is essential. The moisture and temperature ranges make it easy for mold and moss to grow on your home. To avoid premature aging of the structure or deterioration of your home's siding, we highly recommend annual house washing. Most importantly, our team will take great care to ensure a thorough, efficient job. We do this using water-fed poles to rinse away grime, low-pressure systems, and even hand scrubbing. Making your home smile is our goal.
Window Cleaning
A key component of our house detailing service in Jersey Central is window cleaning. Shack Shine handles both interior and exterior window cleaning. We'll even get that out-of-the-way window you want us to tackle. Don't worry, we'll move your home furnishings and replace them when we're done. However, you will have sparkling windows that will always provide you with a clear view each time you look out of them. Our team hand washes your windows and uses high-powered squeegees for the clean you're looking for.
Roof Cleaning
The roof of any Jersey Central home is likely to have moss buildup on it. This creates an unsightly look and can also cause damage to your roof tiles. Shack Shine's team will remove the moss and get your roof looking great in no time. We use a low-pressure method to cleanse the roof thoroughly. You don't have to worry about our team being up on ladders either. We ensure a safe cleaning process every time.
Pressure Washing
Pressure washing is another of the exterior house cleaning services we offer in Jersey Central. Pressure washing removes the caked-on debris, grime, and even years of staining from many of the horizontal surfaces around your home. We don't use chemicals here, but we can create a deep level of cleaning that will leave you impressed. We're shining your neighborhood, one home at a time.
Christmas Light Installation
Be ready to have the brightest home on the block this holiday season. Shack Shine Jersey Central offers a Christmas light installation service, making it easier for you to get ready for the holidays.  We offer high-quality commercial grade Christmas lights that are energy efficient. Everything is 100% customizable from the style to how it fits your roofline. To make it even more convenient for you, we'll return to fix burnt out lights and do the takedown at the end of the season. We are here to help you from start to finish!
Get a Quote Today!
Team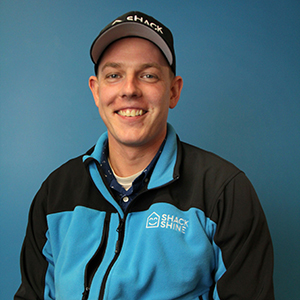 Shack Shine Jersey Central
Kevin Young - Franchise Partner
Hey there everyone, I'm Kevin Young and I'm the owner of Shack Shine Jersey Central!
A little about me: I graduated college in 2007 then moved to the Big Apple to work for 1-800-GOT-JUNK? After 8 years there, I've moved back to my home state of NJ and have jumped into entrepreneurship! While not working, I like to be spending time in the outdoors, fishing, camping, general Catskill exploration.
My team and I can't wait to make your home shine!
Shack Shine Jersey Central is Located At:
66 N Doughty Ave Somerville
NJ 08876
Cities Serviced
Whitehouse

Readington

Gladstone

Peapack

Liberty Corner

Basking Ridge

Raritan

Highland Park

Edison

Piscataway

The Plainfield's

Dunellen

Middlesex

Watchung

Berkeley Heights

Bedminster

Bound Brook

Millington

Stirling
Services
Window Washing
Roof Cleaning
House Washing
Christmas Light Installation