Somerset gutter cleaning, power washing and more
Are you looking for a crew of friendly, professional and efficient exterior house cleaners in or around Somerset? You have come to just the right place! Here at Shack Shine Jersey Central, we're making life easier for residents everywhere by making their homes shine like diamonds again—always in one detailed visit from our expert crew. From gutter and window cleaning to power washing and putting up Christmas lights, Shack Shine is ready to make your Somerset home stand out as the shiniest on the block! 
Most people we work with have plenty of ways they'd rather spend their weekend than crossing home maintenance chores off of the to-do list, and that's where we come in! Having our crew take care of these tasks not only keeps your home looking its very best, but it can also increase the longevity of your surfaces too—providing you with savings over the long run. Let us knock these chores out for you so you can take back your weekend. Doesn't a family day at Colonial Park or Synder's Farm sound like a better way to spend your Saturday afternoon than cleaning gutters and washing windows? Leave all that to us—we've got you covered!
Cities serviced
Basking Ridge
Bedminster
Berkeley Heights
Bernardsville
Bound Brook
Bridgewater
Dunellen
Edison
Far Hills
Gladstone
Highland Park
Liberty Corner
Middlesex
Millington
Peapack
Piscataway
Raritan
Readington
Somerset
Stirling
The Plainfield's
Warren
Watchung
Whitehouse
Somerset
1-888-808-7751
66 N Doughty Ave, Somerville, NJ, 08876
Hours of operation:
8:00am - 6:00pm Monday to Saturday
Our services
Window Cleaning

Clean, sparkling windows are key to having the shiniest home on the block! Shack Shine offers interior and exterior window cleaning to keep your windows in great shape for years to come.

Gutter Cleaning

No one wants to spend the day up on a ladder cleaning out their gutters…except us! Shack Shine will get the job done safely and efficiently. We make gutter cleaning easier than ever.

Power Washing

If your patio, deck, driveway, sidewalk, or any other outdoor surfaces are looking a little dull, Shack Shine can help! Our power washing services will make it all look like new again.

House Washing

Keep the exterior of your home looking fresh with our house washing services. Whether it's siding, stucco, or any other surface, you can trust Shack Shine to make your home shine bright!

Christmas Light Installation

Want to make your home twinkle, sparkle, and glow this holiday season? Let us work our magic! We install custom-fit professional lights and will help you create the design of your dreams.
Exterior home cleaners in Somerset
Residents in the Jersey Area know that the elements can certainly take their toll on your home's exterior surfaces. Between the cold winters, humid summers and year-round precipitation, a home that's not regularly cleaned can begin to develop build ups of mold and mildew that eventually cause rotting in the walls. If you get caught with clogged gutters on a rainy New Jersey day, water can overflow and run down your walls, ultimately pooling around your home and causing damage to its foundation like cracks, settling or erosion. Make it all a non-issue with just one detailed visit from your local crew at Shack Shine! 
Whatever your Somerset home's needs are, we're ready and waiting to get the job done right. Book your free, zero-obligation estimate with Shack Shine today! 
How it works
Step 1
Book your appointment online or by calling us at 1-888-808-7751

Step 2
On the day of your appointment, we'll arrive on time and complete the work in one detailed visit.

Step 3
Sit back, relax, and enjoy having the shiniest home on the block
Book Now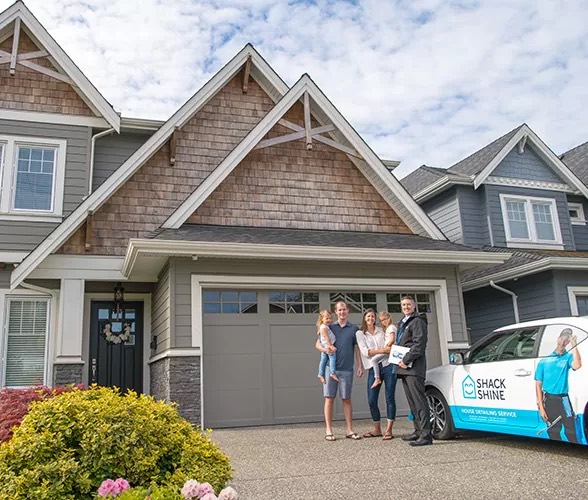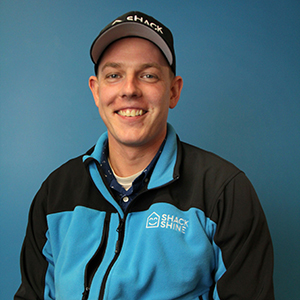 Shack Shine Somerset
Kevin Young
Hey there everyone, I'm Kevin Young and I'm the owner of Shack Shine Jersey Central/Bernardsville!
A little about me: I graduated college in 2007 then moved to the Big Apple to work for 1-800-GOT-JUNK? After 8 years there, I've moved back to my home state of NJ and have jumped into entrepreneurship! While not working, I like to be spending time in the outdoors, fishing, camping, general Catskill exploration.
My team and I can't wait to make your home shine!