What We Do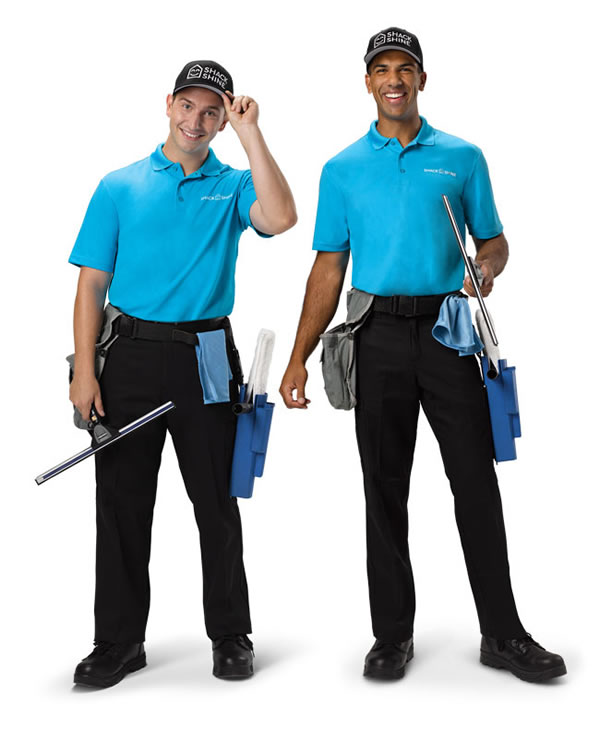 Exterior House Cleaning Services in North Shore
Our exterior house cleaning service can help remove years of grime and buildup from your home, giving you a like-new look.
Shack Shine's team is ready to help you have the shiniest house on the block. We make it easy for you to get the house detailing services you need. Our Shack Shine team includes friendly, uniformed technicians who arrive in shiny, organized vans to provide our North Shore customers with exceptional service in just one detailed visit.
If you're home when we arrive, we'll confirm the services you would like and offer a walk around the home once the job is complete. We also provide before and after pictures to show you just how professional and efficient our team is. Shack Shine customers love to spread our name in their neighbourhood when they see that we leave their homes positively shiny every time.
Gutter Cleaning
Gutter cleaning isn't a task you can afford to avoid. Any buildup of leaves and debris will leave your home facing countless risks including damage to the foundation, roof, and siding. Our gutter cleaning uses powerful vacuums that funnel debris into a large canister. This is efficient, but very effective way of cleaning out even the most filled-up gutters. Making your home smile is our goal. Clean gutters make that possible.
Window Cleaning
Let's not forget the windows in our North Shore house detailing service. Both interior and exterior windows are cleaned properly, removing debris, dirt, and anything else blocking your view. You don't even have to be home for us to clean your exterior windows – just make sure you close your windows before you leave! Shack Shine is committed to making your home look its best. With Shack Shine, you'll have the nicest home on the block.
Power Washing
Power washing provides a way to remove all of that ground in and backed in grime and debris from your home in a safe manner. Our power washing methods are very safe to use on most horizontal surfaces. Let's peel away all of that aged material from your walls and concrete to create a like-new look for your home. Happiness in every detail – and we focus on the details!
Pressure Washing
Pressure washing is an alternative service we offer to many North Shore homeowners. It's very safe to use and can be used on surfaces ranging from brick to concrete. We use this method to remove a variety of stains and even debris from your home. Exterior house cleaning services in North Shore often include pressure washing for that deep-down clean.
House Washing
Just a single winter in North Shore is sure to leave your home with areas of staining and grime buildup. That's okay. We can help protect your home's exterior and prevent early deterioration through our comprehensive house washing process. We use water-fed poles and light pressure to cleanse the home. We scrub only by hand to ensure your home is protected. Within minutes, you'll see the difference.
Moss Removal
Many homeowners in North Shore need a bit of extra care for moss removal. Whether it is growing on your home, landscaping, patio, or other locations, we'll help. There's no need for harsh chemicals here that could damage your landscaping. Our moss removal methods involve pressure, hand scrubbing, and water-fed poles that remove all of the moss from where it is. This ensures a high level of cleanliness. Happy home, happy family.
Christmas Light Installation
Be ready to have the brightest home on the block this holiday season! Shack Shine North Vancouver location offers a Christmas light installation service, making it easier for you to get ready for the holidays. We offer high-quality commercial grade Christmas lights that are energy efficient for your home. Everything is 100% customizable from the style to how it fits your roofline. To make it even more convenient for you, we'll return to fix burnt out lights and do the takedown at the end of the season. Let us help you get into the holiday spirit and do the hard work for you, so you can sit back and enjoy once it is finished! We are happy to help you get started with holiday lights decoration with our high quality service.
BBQ Grill Cleaning
Scrub away grease and grime and get back to grilling with Shack Shine's BBQ Grill Cleaning service. We'll leave your grill shining on the inside – and out – to make sure that you and your family get the most out of BBQ season.
Get a Quote Today!
Team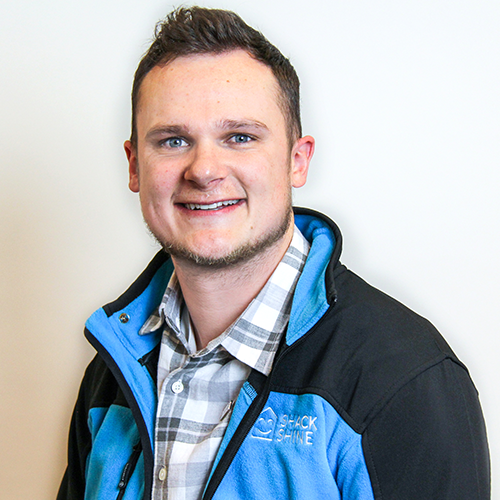 Shack Shine North Shore
Mark Webb - Franchise Partner
My name is Mark Webb and I am the owner of Shack Shine North Shore. I love working in the great outdoors and I am extremely proud to be detailing homes in beautiful North Vancouver and West Vancouver.
My Shack Shine journey began 3 years ago while I was taking my last semester of a Marketing degree and Finance diploma at Camosun College in Victoria, BC. I was hired on as the Marketing Manager to help Dave Notte develop the new brand. From there I have held every position within the North Shore store and have developed a strong passion for helping our customers care for their homes. I am extremely lucky to have found this journey and humbled by the opportunity of continuing to build a team of great people providing real value to the North Shore communities.
In my spare time, I enjoy playing hockey, snowboarding, golf, and getting outdoors whenever possible. My personal goal for 2017 is to dive into my new found appetite for Mountain Biking. After having a few days of an introduction to the sport last summer, I'm determined to gear up and hit the North Shore trails this spring. These will be the first few steps to accomplishing my goal of completing the 2018 Singletrack 6: Ride the West mountain bike challenge. It's a six-day mountain bike event that showcases the best bike communities in Western Canada. Woo-hoo!
Business Info:
Shack Shine North Shore
#203 – 122 East 3rd Street
North Vancouver, BC V7L 1E6
Cities Serviced
North Vancouver
West Vancouver
Services
Window Washing
Moss Removal
House Washing
Christmas Light Installation
BBQ Grill Cleaning