Exterior House Cleaning Services in North Shore & Surrounding Areas
Your home needs care and attention to stay properly maintained and keep it looking (and feeling) great! However, it can be tough to schedule and keep on top of. Let Shack Shine North Vancouver take care of your home's maintenance work so you don't have to! We offer interior/exterior window washing, gutter cleaning, power washing, and Christmas light installation, all done by professionals who know how to treat your home right. 
We make it easy to keep your home looking its best. Call or book online today and we'll make sure you have the shiniest home on the block!
Cities serviced
North Vancouver
West Vancouver
Shack Shine North Vancouver
1-888-808-7751
Hours of operation:
7:00am - 5:30pm Monday to Friday
Your Window Cleaning experts in North Vancouver
North Vancouver is the city that truly has every season, which means more upkeep on the exterior of your home. The great news? Shack Shine is here, so you don't have to be the one doing all the work!  
Shack Shine North Vancouver is your one-stop-shop for the exterior of your home. Throughout the rainy months on the North Shore, Shack Shine's window washing services will help prevent the buildup of dirt and debris on your windows, preserving their lifespan.
We know the beauty of the luscious trees in the city, however, those leaves can wreak havoc on your roof and gutters. Shack Shine's team of professionals provides gutter and roof cleaning services, which allows all the rain to flow smoothly through your gutters while giving you peace of mind.
Shack Shine also provides power washing services all year round! Whether it be removing the dirt off your front walkway, or cleaning your outdoor living area for the summer months, sit back and relax while Shack Shine makes your home twinkle, sparkle, and glow, maybe while enjoying a Lucky's Donut?
Take back your time and enjoy more time outdoors while Shack Shine shines up your home. Book your appointment today!
How it works
Step 1
Book your appointment online or by calling us at 1-888-808-7751

Step 2
On the day of your appointment, we'll arrive on time and complete the work in one detailed visit.

Step 3
Sit back, relax, and enjoy having the shiniest home on the block
Book Now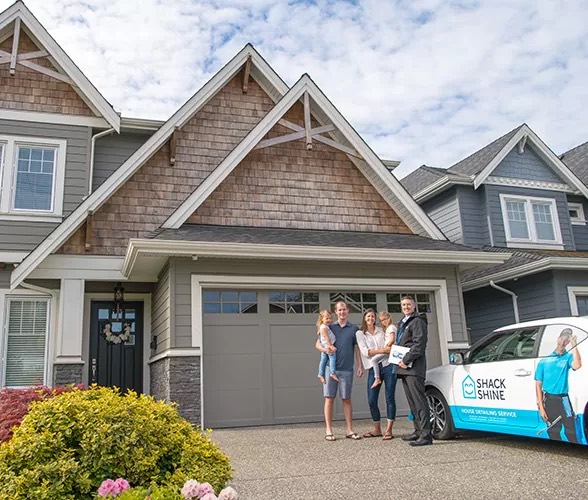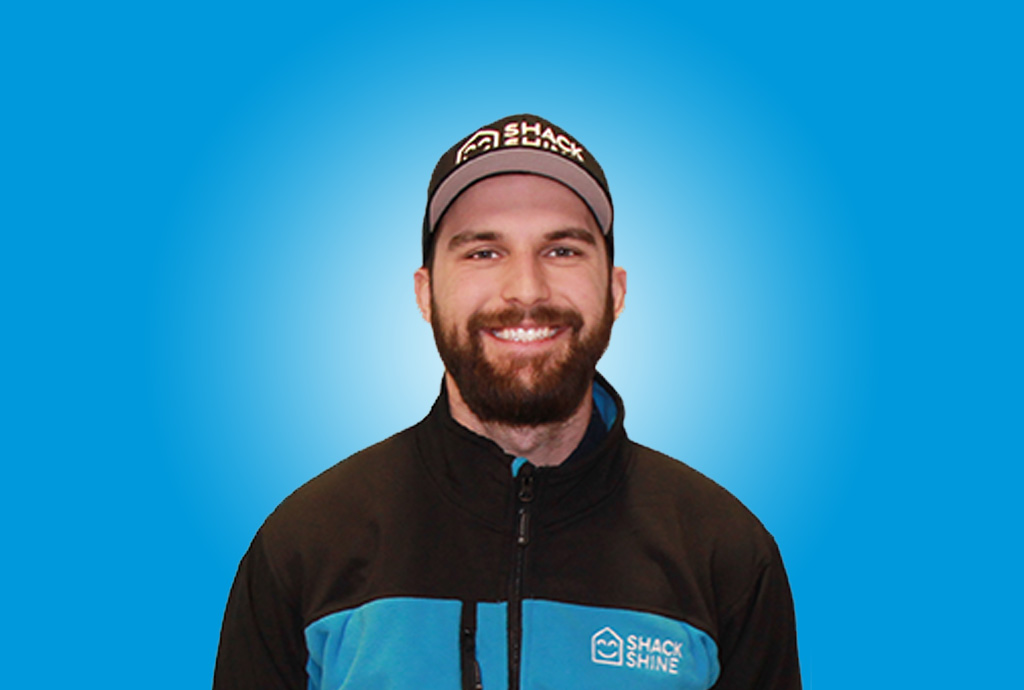 Shack Shine North Vancouver
Martin Baluch
Martin has been in the service industry since his early 20's. After building up a successful painting business, and graduating from Simon Fraser University with a Bachelors of Business, Martin was left with the ambition to start on a new adventure. Looking at many opportunities, he chose to start a Shack Shine franchise in his hometown of Coquitlam.
"I see the amazing growth potential for Shack Shine and our goal is to become the most trusted house detailing company in the area. With our dedicated staff and exceptional systems in place, Shack Shine is not just another service company, we go above and beyond to provide quality of service all the way from the initial call to the final walk around."
Off the clock, Martin is an avid fisherman, most commonly exploring local rivers and lakes. Fly fishing is his passion and if you don't see him shining homes, you will find him exploring new waters in BC's backyard.