What We Do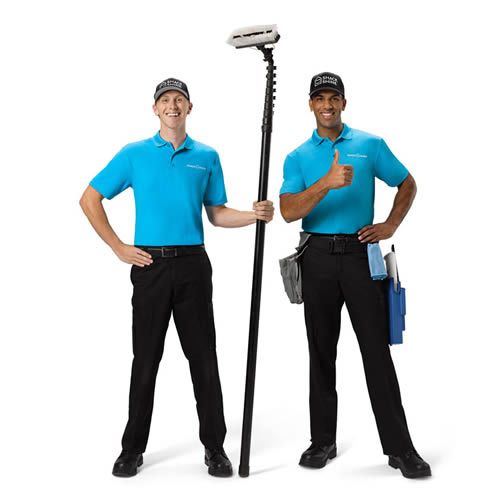 Exterior House Cleaning Services in Kelowna and Vernon
In the Okanagan, exterior house cleaning services from the professionals at Shack Shine is exactly what you need.
We know you're busy, but you want to ensure your home is sparkling clean. Exterior house cleaning isn't easy to do and it takes a good deal of time. When you allow our technicians to help you with your house detailing in the Okanagan, you'll get an exceptional level of cleanliness every time. Let our uniformed, friendly technicians arrive at your home in shiny, organised vans to provide a deep down level of clean in just one detailed visit. The area's cold, wet weather can leave the outside of your home mucky and even take away from its longevity. Make it a non-issue with Shack Shine, where we're shining your neighbourhood one home at a time!
Interior + Exterior Window Cleaning
Looking for a good exterior window cleaning service for your Kelowna home? A key component of our Okanagan exterior house cleaning service is our window cleaning. We do both interior and exterior residential window cleaning to ensure you always have the look you want. We know you don't have time to tackle those exterior windows and out of the way interior windows. We do! We'll even wipe down the screens and frames for you. Like a ray of sunshine on a cloudy day, you can always expect a positively shining window everytime you look out of it.
Eavestrough/Gutter Cleaning Service
Cleaning those gutters is a tough job. When you put Shack Shine technicians to work for you, we get rid of that backed up debris in no time. We use the most advanced systems to ensure a thorough cleaning without the need to step on a ladder. To do this, we use a large, high-powered vacuum attached to a canister. We flush the gutters thoroughly and wipe down the outside as well. By ensuring your gutters are free from debris, we can be sure that your home's roof, siding, and foundation are not at risk and that, instead, water can run away from your home easily. For gutter cleaning in Kelowna, call Shack Shine for a job well done.
Roof Cleaning
Cleaning the roof of your home may not be something you've thought about. Take a look at it from a distance, though, and you'll likely see the staining from moss or mildew buildup. Our pressure washing services will safely scrub away all of that debris without damaging the actual surface. Keep your roof clean and well-maintained actually increases its longevity too, saving you money in the long run.
Mobile Power Washing Service
For all of those exterior surfaces, consider the value of power washing. As a key component of our exterior house cleaning service in the Okanagan, this method allows us to scrub away stains and debris from hard surfaces without the use of harmful chemicals that can damage your landscaping and the environment. Power washing is an ideal way to cleanse your home's surfaces properly.
Pressure Washing
Pressure washing is another important house detailing service in the Okanagan. Pressure washing is an ideal choice for surfaces like walkways, decking, driveway, and other hard surfaces outside of the home. We don't need to use chemicals here, but we do get rid of stains and grime that have been left for months or years. At Shack Shine, we strive for happiness in every detail!
Exterior House Washing
Our house washing service is exceptional at both cleaning away the debris and dirt on the exterior of your home and helping to preserve it. For vinyl, wood, or other delicate surfaces, we use only hand washing or a soft washing method to properly and thoroughly remove all of the grime on it without damaging your home's exterior. For harder surfaces, our power washing does the trick. We use only the right level of pressure to strip away mould and mildew. Your home will love you.
Christmas Light Installation
Looking for a Christmas light installation service near you? Be ready to have the brightest home on the block this holiday season with beautiful Christmas lights. Shack Shine Kelowna offers a thorough Christmas light installation service, making it easier for you to get ready for the holidays. We offer high-quality, commercial-grade Christmas lights that are bright and energy efficient. 
Everything is 100% customizable from the style to how it fits your roofline. To make it even more convenient for you, we'll return to fix burnt out lights and do the takedown at the end of the season. Let us help you get into the holiday spirit! We are happy to help with the light installation process from start to finish. We'll have your house dazzle in no time!
BBQ Grill Cleaning
Scrub away grease and grime and get back to grilling with Shack Shine's BBQ Grill Cleaning service. We'll leave your grill shining on the inside – and out – to make sure that you and your family get the most out of BBQ season.
Get a Quote Today!
Team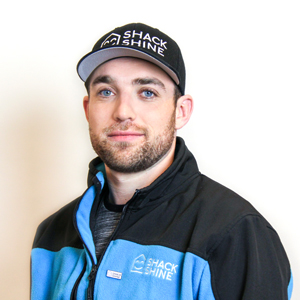 Shack Shine Okanagan
Dan Vrskovy - Franchise Partner
My name is Dan Vrskovy and I am the owner of Shack Shine Okanagan. I was born and raised in Calgary, Alberta and graduated from the University of Calgary, before completing my CPA, where I specialized in finance. It was while working in the oil and gas sector that the entrepreneurial spirit came calling.
In the fall of 2015 I moved to Kelowna to be closer to my family and to open my own business. The decision to get involved with Shack Shine was a no-brainer: it has a fantastic track record and huge potential for growth. What I love most about being a business owner with this company is that it allows me to wear multiple hats rather than doing the same task all day. Plus I get to spend time outside and use my finance experience to manage operations.
It's an absolute pleasure to serve and work with the great people of Kelowna. My fiancee and I plan on calling the city home for many years, and this summer we'll be putting down roots when we're married here in front of our closest family and friends.
Business Info
Shack Shine Okanagan
2060 Parsons Road,
Kelowna, BC, V1W 2X1`
Testimonials
"Dan, you were awesome, thank you again!! We are very happy and will always recommend you."

Barb Kilpatrick in Okanagan, BC
Cities Serviced
Shack Shine Kelowna is proud to offer our exterior house cleaning services in the following cities:
Kelowna
Lake Country
Vernon
West Kelowna
Services
Our range of exterior house cleaning services in the Okanagan includes the following: 
Window Washing
House Washing
Christmas Light Installation
BBQ Grill Cleaning