House Detailing in Orlando
Your home needs care and attention to stay properly maintained and keep it looking (and feeling) great! However, it can be tough to schedule and keep on top of. Let Shack Shine Orlando take care of your home's maintenance work so you don't have to! We offer interior/exterior window washing, gutter cleaning, power washing, and Christmas light installation, all done by professionals who know how to treat your home right. 
We make it easy to keep your home looking its best. Call or book online today and we'll make sure you have the shiniest home on the block!
Cities serviced
Avalon Park
Azalea Park
Bay Lake
Conway
Doctor Phillips
Hunters Creek
Lake Buena Vista
Lake Nona
Meadow Woods
Orlando
Southchase
Southeast Orlando
Williamsburg
Orlando
1-888-808-7751
6900 Tavistock Lakes BLVD Suite 400 Orlando Fl 32827
Hours of operation:
8:00am - 6:00pm Monday to Sunday
Orlando's professional power washing company
Shack Shine Orlando is your one-stop-shop for all your home's exterior cleaning needs! Whether you are gearing up for a humid Orlando summer or preparing your home for the hurricane season, we have you covered.
Shack Shine's power washing services will ensure your exterior living areas stay shiny all year long, so you can enjoy outdoor entertaining spaces for every season. Let your windows twinkle, sparkle, and glow for a full home shine with our window cleaning services. Your home will be the brightest on the block! 
Come holiday season, we have you covered there as well! Our professional Christmas lights installation services is just the thing you need to get into the holiday spirit. Our team of professionals will work with you to design the perfect lights display for your home, and install it for you. 
The best part of it all? You don't have to lift a finger! Doesn't an afternoon at Disneyworld sound so much better than completing messy chores? Call the team at Shack Shine Orlando today! 
How it works
Step 1
Book your appointment online or by calling us at 1-888-808-7751

Step 2
On the day of your appointment, we'll arrive on time and complete the work in one detailed visit.

Step 3
Sit back, relax, and enjoy having the shiniest home on the block
Book Now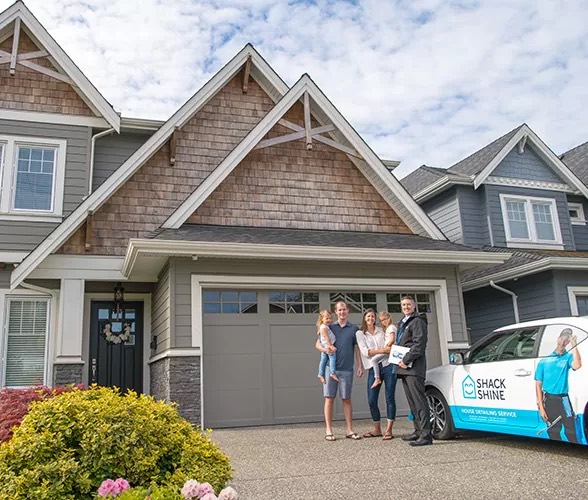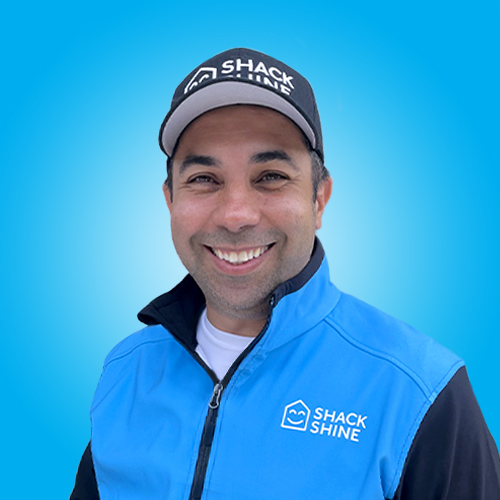 Shack Shine Orlando
Marcio Benedetti
Hello! My name is Marcio, and I am the owner of Shack Shine South Orlando. I'm very passionate about House Detailing, and my team and I are here to deliver premium services to your property.
I chose to work with Shack Shine because I firmly believe in its vision and core values: Passion, Integrity, Professionalism, and Empathy. House detailing is a fragmented industry with no clear leader, and Shack Shine has the required leadership and systems to become the chosen brand in this market. I genuinely believe in its vision and culture of "People First."
I recently moved with my family to the community and being a father of two little girls (Adley – 03 yrs old and Miah – 10 months), I know how family time is essential.
I have years of experience in home renovation, customer service, leadership, and I want to be part of this community, building a better place to live with shining houses and, most importantly, giving you the free time also having the WOW effect from the incredible work we do and the attention to detail on the services we provided.