South Orlando gutter cleaning, power washing and more
Are you in need of a crew of friendly, professional and efficient exterior home cleaners in the South Orlando area? We hope so, because you've come to just the right place. At Shack Shine Orlando South, we're making life easier for homeowners by making their neighborhoods shine like diamonds—one home at a time. From gutter cleaning to window washing to everything in between, our crew is ready to make your home stand out as the best-looking on the whole block. 
Who wants to spend their limited free time outside cleaning muck off their home's exterior surfaces? Let us take the job off your hands! A few visits a year from our expert crew will not only keep your home looking its best, but can increase its value and prolong the longevity of its exterior surfaces, saving you money in the long run. Doesn't a family trip to the Florida Zoo & Botanical Gardens or kayaking trip with friends sound like a better way to spend your Saturday than washing windows and clearing gutters? We've got you covered.
Cities serviced
Conway
Doctor Phillips
Horizon West
Hunters Creek
Lake Nona
Meadow Woods
Orlando
Windermere
Winter Garden
Winter Park
Baldwin Park
College Park
Maitland
Oakland
Ocoee
Orlando
1-888-808-7751
6900 Tavistock Lakes BLVD Suite 400 Orlando Fl 32827
Hours of operation:
8:00am - 6:00pm Monday to Sunday
Our services
Window Cleaning

Clean, sparkling windows are key to having the shiniest home on the block! Shack Shine offers interior and exterior window cleaning to keep your windows in great shape for years to come.

Gutter Cleaning

No one wants to spend the day up on a ladder cleaning out their gutters…except us! Shack Shine will get the job done safely and efficiently. We make gutter cleaning easier than ever.

Power Washing

If your patio, deck, driveway, sidewalk, or any other outdoor surfaces are looking a little dull, Shack Shine can help! Our power washing services will make it all look like new again.

House Washing

Keep the exterior of your home looking fresh with our house washing services. Whether it's siding, stucco, or any other surface, you can trust Shack Shine to make your home shine bright!

Christmas Light Installation

Want to make your home twinkle, sparkle, and glow this holiday season? Let us work our magic! We install custom-fit professional lights and will help you create the design of your dreams.
Exterior home cleaners serving Orlando
Orlando residents know as well as anyone that the climate can take its toll on your home's exterior surfaces. All of the area's humidity and precipitation can cause a home that's not regularly cleaned and maintained to develop build ups of mold and mildew that can eventually cause rotting in the walls and create a slipping hazard on walking surfaces. If you get caught with clogged gutters on a rainy Florida day, water can overflow and run down your walls, pooling around the foundation and opening the door for costly damage. With just a single detailed visit from your local crew at Shack Shine, we can make all those concerns a non-issue. 
Whatever your Orlando home's needs are, we're ready to get the job done right. Book your free, zero-obligation estimate with Shack Shine today!
How it works
Step 1
Book your appointment online or by calling us at 1-888-808-7751

Step 2
On the day of your appointment, we'll arrive on time and complete the work in one detailed visit.

Step 3
Sit back, relax, and enjoy having the shiniest home on the block
Book Now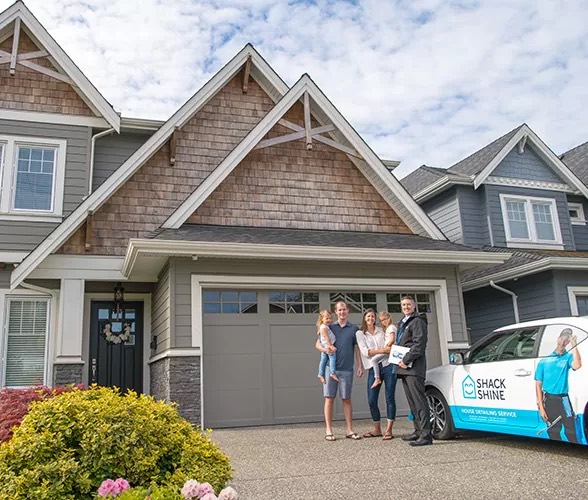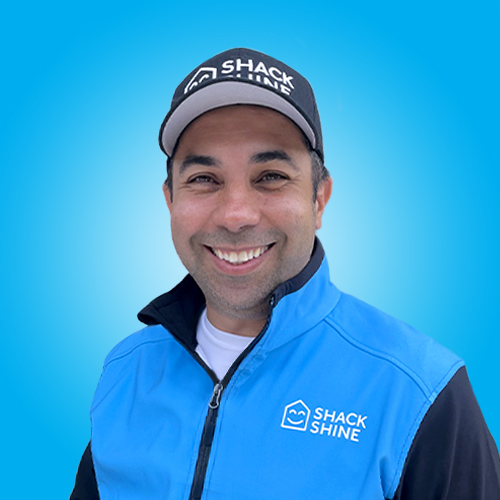 Orlando
Marcio Benedetti
Hello! My name is Marcio, and I am the owner of Shack Shine South Orlando. I'm very passionate about House Detailing, and my team and I are here to deliver premium services to your property.
I chose to work with Shack Shine because I firmly believe in its vision and core values: Passion, Integrity, Professionalism, and Empathy. House detailing is a fragmented industry with no clear leader, and Shack Shine has the required leadership and systems to become the chosen brand in this market. I genuinely believe in its vision and culture of "People First."
I recently moved with my family to the community and being a father of two little girls (Adley – 03 yrs old and Miah – 10 months), I know how family time is essential.
I have years of experience in home renovation, customer service, leadership, and I want to be part of this community, building a better place to live with shining houses and, most importantly, giving you the free time also having the WOW effect from the incredible work we do and the attention to detail on the services we provided.