What We Do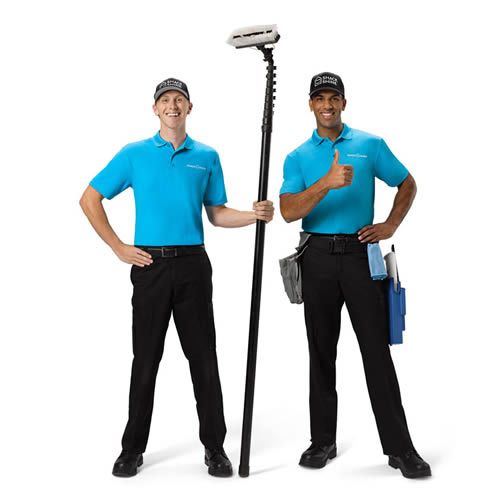 Exterior House Cleaning Services in Orlando South
Investing in an exterior house cleaning service could be the best thing you do for your Florida home.
Shack Shine has the experienced technicians to handle the hard work of maintaining the exterior of your home—something that cannot be forgotten in a moist place like Florida. We offer innovative solutions that leave your home positively shiny.
Our friendly, uniformed technicians arrive at your home in organized, shiny trucks to provide one full house detailing service on your Florida home. From top to bottom, we'll ensure that your home is clean. We even make it easy for you to book the services you need using our world-class online booking system and sales team. At Shack Shine, our exterior house cleaning services in Orlando allow you to focus on what's important while we handle challenging work around your home.
Pressure Washing
Searching for the best pressure washer service in or near Orlando? Look no further! Pressure washing is the best choice for wood and porous surfaces as it uses cold water instead of hot. This prevents the heat from expanding the surfaces. Shack Shine is your professional pressure washing company in Orlando—we'll give you focused, direct cleaning of your deck, siding, or walkway without affecting the adjoining landscape. A combination of mobile power washing and pressure washing can remove years of dirt, grime, mold, and mildew, leaving a bright and fresh-looking exterior.
Interior and Exterior Window Cleaning Services
We clean exterior and interior windows to save you the hard work. Climbing up a ladder with a heavy bucket of water is best left to the professionals—let us take care of it. When it comes to residential window cleaning in Orlando, there's no beating Shack Shine. We leave them spotless every time!
House Washing
Over time, every home accumulates all manner of dirt, grime, dust, mold, and so much more. Our professional team specializes in removing this unwanted dirt on the exterior of your home. This important service not only helps you to maintain the hygienic look of your property but also provides a healthy and clean environment for you and your family to live in. Shack Shine, shining your neighborhood, one home at a time.
Christmas Light Installation Service
Looking for Christmas light installation services near you? Shack Shine is available to you all year long. When house detailing in Orlando is done, turn to use to help you install Christmas lights. We even come back to take them down—your home will shine in every way!
Get a Quote Today!
Team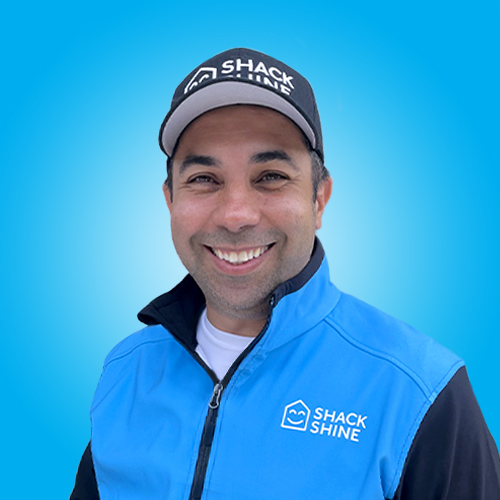 Marcio Benedetti
Franchise Partner
Hello! My name is Marcio, and I am the owner of Shack Shine South Orlando. I'm very passionate about House Detailing, and my team and I are here to deliver premium services to your property.
I chose to work with Shack Shine because I firmly believe in its vision and core values: Passion, Integrity, Professionalism, and Empathy.
House detailing is a fragmented industry with no clear leader, and Shack Shine has the required leadership and systems to become the chosen brand in this market. I genuinely believe in its vision and culture of "People First."
I recently moved with my family to the community and being a father of two little girls (Adley – 03 yrs old and Miah – 10 months), I know how family time is essential.
I have years of experience in home renovation, customer service, leadership, and I want to be part of this community, building a better place to live with shining houses and, most importantly, giving you the free time also having the WOW effect from the incredible work we do and the attention to detail on the services we provided.
Cities Serviced
College Park
Doctor Phillips
Heathrow
Horizon West
Ivanhoe Village
Lake Mary
Lake Nona
Maitland
Orlando
Oviedo
South Eola
Thornton Park
Windermere
Winter Park
Winter Springs
Services
Window Cleaning
Window Washing
Roof Cleaning
Gutter Cleaning
Pressure Washing
House Washing
Christmas Light Installation