What We Do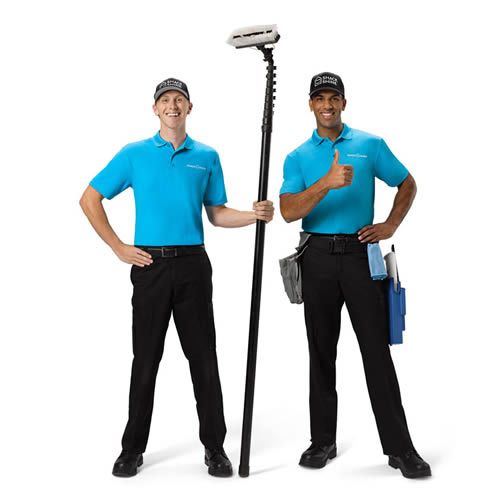 Exterior House Cleaning Services in Ottawa Ontario
We offer exterior house detailing services Ottawa residents want.
As a trusted exterior house cleaning service in Ottawa, you can depend on Shack Shine to provide your home with an impeccable level of cleanliness. Our house detailing services will make your home twinkle, sparkle, and glow, without you having to lift a finger!
Window Washing
One of our key house detailing services, we handle both interior and exterior window washing services. You do not have to be at home for us to tackle the exterior windows. When you trust Shack Shine with this task, our team will use a carbon fiber, water-fed pole to scrub the windows clean. We will wipe down the frames and screens, too. It's attention to details like this that make Shack Shine ideally suited for your home's exterior house cleaning in Ottawa.
Gutter Cleaning
We want to make your life easier, and we know no one wants to spend their weekend cleaning out the gutters. With Shack Shine, say goodbye to balancing on the ladder! Instead, let our skilled, dedicated technicians handle this for you. We'll use our high-powered vacuum system to remove all material from the gutters. We'll flush them clean and wipe down the exteriors, too. We've got it down to a science!
House Washing
In Ottawa, house detailing also involves scrubbing the exterior of your house, too. We can remove mold, mildew, and debris with our safe (and environmentally-friendly) house washing service. We use pressure appropriate for the material to scrub away all of the grime and buildup. After doing so, your home will be so bright, you'll need some shades! Gone are the days of having to spend your weekends washing your home yourself!
Roof Cleaning
A happy roof equals a happy house! A key component of our exterior house cleaning service in Ottawa is roof cleaning. At Shack Shine, our technicians have the training and knowledge to ensure the job is done properly, and safely. By using proper pressure washing systems, we make it possible to remove grime and debris stuck to the home's shingles and roofing system. By ensuring your roof cleanliness is maintained, it will help extend the life, saving you money over time, all while making your roof shine like new. Your home will be the brightest on the block!
Pressure Washing
You don't have to stop there. Our Ottawa house detailing service also can tackle other surfaces around the exterior of your home. This includes pressure washing sidewalks and driveways. We can also clean off your deck or porch for you! Many times, we can bring new life to patio furniture, too. Like a ray of sunshine on a cloudy day, we'll wash away all of the debris and age from your home.
Christmas Light Installation
Get ready to have the brightest home on the block this holiday season. Shack Shine Ottawa location offers a Christmas light installation service, making it easier for you to get ready for the holidays. We offer high-quality commercial-grade Christmas lights that are energy efficient for your home. Everything is 100% customizable from the style to how it fits your roofline. To make it even more convenient for you, we'll return to fix burnt-out lights and do the takedown at the end of the season. Let us help you get into the holiday spirit and do the hard work for you, so you can sit back and enjoy it once it is finished! We are happy to help you get started with holiday lights decoration.
Get a Quote Today!
Team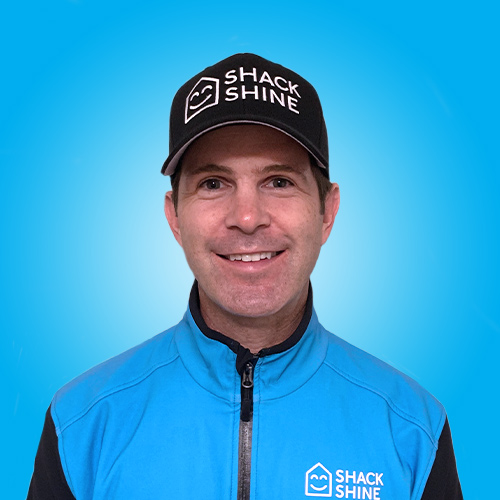 Craig Sanderson
Franchise Partner
Hi there – my name is Craig Sanderson and I am the owner of Shack Shine Ottawa.
Having grown up in the Ottawa region, I have a love for the city and a genuine admiration for the pride that our clients take in their homes. Shack Shine's vision and core values (Passion, Integrity, Professionalism, and Empathy) align with my own beliefs, and our team members ensure that we treat our clients' homes like they are our very own.
My personal experience includes small business management, client services, marketing, and building services & landscaping. I believe that House Detailing is an important step in maintaining aesthetics, along with providing preventative maintenance, for our property. I also understand how much time and effort goes into making our homes look their best, and I've seen firsthand how Shack Shine's services can help free up our clients' time to do the things they love, while still ensuring their houses continue to look amazing.
When I'm not working, I can usually be found with my wife and daughter enjoying the many ski hills, golf courses, and hiking trails (with our family dog leading the way) that the Ottawa region has to offer. Thanks for letting us help Ottawa shine!
Cities Serviced
Gloucester
Kanata
Nepean
Orleans
Ottawa
Sittsville
Services
Window Cleaning
Window Washing
Roof Cleaning
Gutter Cleaning
Pressure Washing
House Washing
Christmas Light Installation