Orleans leaders in window cleaning, gutter cleaning and more
In need of an exterior cleaning service in Orleans? You're in the right place! Shack Shine has the equipment and the experienced, professional crew to restore the shine to your home's exterior surfaces all in one day. From window washing and pressure washing to gutter cleaning and more, if you need to knock some of those pesky chores off your to-do list, we have you covered!
We know you probably have better things to do than spend your limited time scrubbing dirt and grime off your home. Especially when you could leave those annoying chores to the professionals at Shack Shine. We'll get right to work restoring your home and its surfaces back to their former glory. The best part is, we'll get it all done in a single day and you don't even need to be home. Simply enjoy your day of fun and come back to a shiny house, doesn't that sound nice?
Wouldn't you rather spend the day enjoying the nature trails or other fun activities Orleans has to offer? Call Shack Shine today to schedule a zero-obligation quote today and let us check off those tasks on your to-do list for you.
Cities serviced
Gloucester
Kanata
Nepean
Orleans
Ottawa
Exterior house cleaning in Orleans
1-888-808-7751
Hours of operation:
8:00am - 6:00pm Monday to Saturday
Easy, friendly outdoor cleaning services near you
Your outdoor surfaces can take a beating throughout the year. Orleans residents can attest that the frigid and icy winters combined with hot summers can cause a build up of dirt and grime in no time. Excess moisture on your surfaces can cause a build of mildew and mold that can lead to rot in the worst cases. Plus, if your gutters are clogged, the water coming off your roof won't drain properly. This can cause pooling that can lead to a crack in your foundation or your neighbor's if left for too long.
Don't worry though, Shack Shine is here to help! We use state-of-the-art technology to remove all of that built up grime and mildew to leave your house looking like new. We'll even unclog your gutters and test that they are working correctly to make sure things stay looking new for longer. We'll even move any furniture that might be in our way and put it back exactly where we found it. To get the shiniest home on the block, book your free, no-obligation estimate with Shack Shine in Orleans today!
How it works
Step 1
Book your appointment online or by calling us at 1-888-808-7751

Step 2
On the day of your appointment, we'll arrive on time and complete the work in one detailed visit.

Step 3
Sit back, relax, and enjoy having the shiniest home on the block
Book Now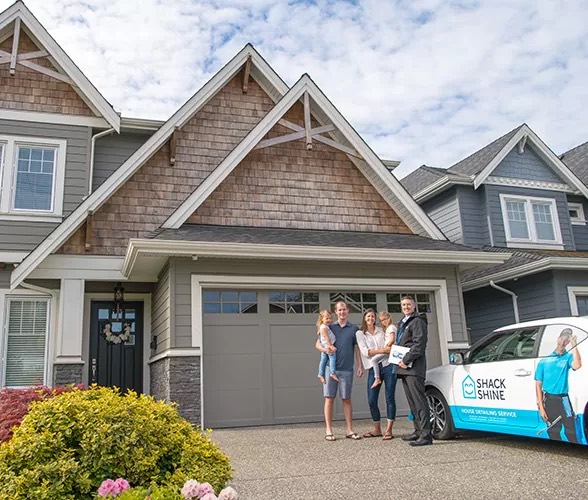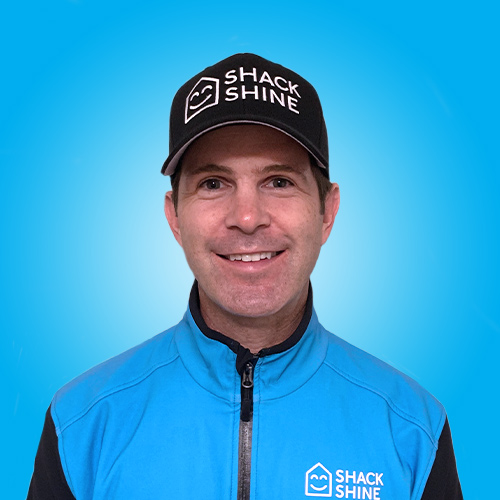 Craig Sanderson
Hi there – my name is Craig Sanderson and I am the owner of Shack Shine Ottawa.
Having grown up in the Ottawa region, I have a love for the city and a genuine admiration for the pride that our clients take in their homes. Shack Shine's vision and core values (Passion, Integrity, Professionalism, and Empathy) align with my own beliefs, and our team members ensure that we treat our clients' homes like they are our very own.
My personal experience includes small business management, client services, marketing, and building services & landscaping. I believe that House Detailing is an important step in maintaining aesthetics, along with providing preventative maintenance, for our property. I also understand how much time and effort goes into making our homes look their best, and I've seen firsthand how Shack Shine's services can help free up our clients' time to do the things they love, while still ensuring their houses continue to look amazing.
When I'm not working, I can usually be found with my wife and daughter enjoying the many ski hills, golf courses, and hiking trails (with our family dog leading the way) that the Ottawa region has to offer. Thanks for letting us help Ottawa shine!