Exterior House Cleaning Services in San Diego, California
Your home needs care and attention to stay properly maintained and keep it looking (and feeling) great! However, it can be tough to schedule and keep on top of. Let Shack Shine San Diego take care of your home's maintenance work so you don't have to! We offer interior/exterior window washing, gutter cleaning, power washing, and Christmas light installation, all done by professionals who know how to treat your home right. 
We make it easy to keep your home looking its best. Call or book online today and we'll make sure you have the shiniest home on the block!
Cities serviced
La Jolla
North City
Rancho Penasquitos
Sorrento Valley
University City
San Diego
1-888-808-7751
Hours of operation:
8:00am - 6:00pm Monday to Sunday
Your local experts in window cleaning
Are you tired of the long list of things to do around the house? Let Shack Shine take care of some for you! 
We know you'd rather spend the day at the San Diego Zoo, or catching some waves at Mission beach than doing difficult tasks around the house. With Shack Shine's house detailing services, you don't have to! You can rest assured knowing you won't have to pull out your ladder anytime soon to clean your gutter because we can take care of that for you. 
With our window cleaning services, you'll enjoy a streak-free shine, without even having to lift a finger. But wait, we can also make your home glow for the holiday season with our Christmas light installation services. No matter what the task, Shack Shine will make your home twinkle, sparkle, and glow all year long! 
Our friendly, uniformed technicians are ready to get to work when you need us. Book your free estimate today! 
How it works
Step 1
Book your appointment online or by calling us at 1-888-808-7751

Step 2
On the day of your appointment, we'll arrive on time and complete the work in one detailed visit.

Step 3
Sit back, relax, and enjoy having the shiniest home on the block
Book Now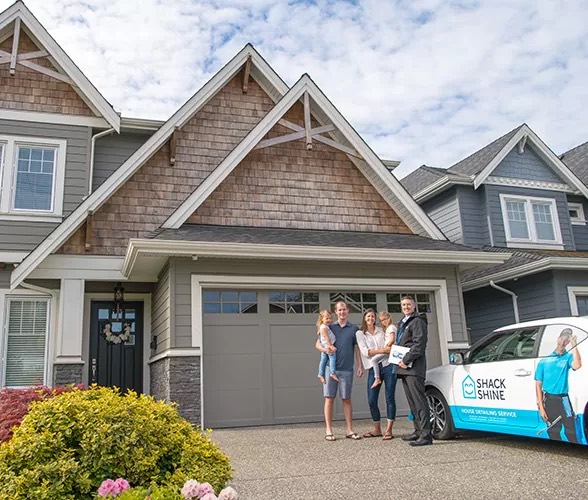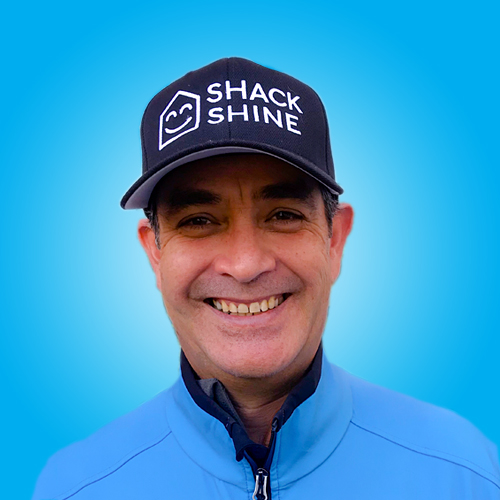 Shack Shine San Diego
Alberto Rodriguez
Hi! Welcome to Shack Shine San Diego North. We are Ivy and Albert Rodriguez.
We're excited to have the opportunity to serve the San Diego community and be a part of the Shack Shack family!
We have always been passionate about customer service and providing an exceptional client experience. We also love building great relationships with members of the community, and other business owners.
Prior to starting with Shack Shine, we ran our own business for 20 years in the Fintech industry. We knew it was the perfect time to jump at this opportunity to serve in the beautiful communities of San Diego with this amazing brand behind us.
We are excited to provide the San Diego area with everything from window washing, gutter cleaning, and power washing to making your home twinkle, sparkle, and glow with Christmas lights. Our friendly, uniformed technicians will provide you with an exceptional experience in just one detailed visit.
Other than work we enjoy San Diego sunsets, cooking, cycling and most of all, spending time with family and friends. We are also avid baseball fans of the San Diego Padres. Go, Padres!
We look forward to serving the San Diego community and delivering professional and quality work for customers who deserve a great home detailing experience. Can't wait to make our neighbors smile, and their homes shine!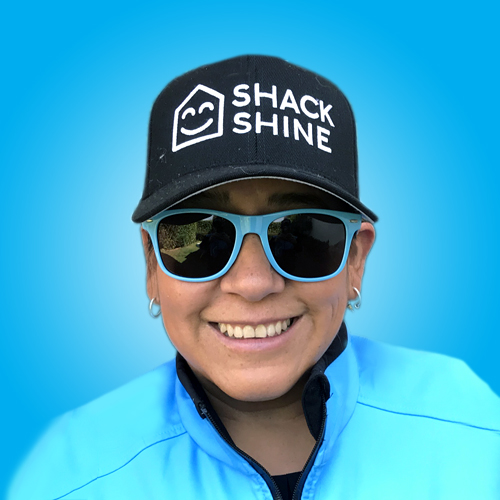 Shack Shine San Diego
Ivonne Flores