Exterior House Cleaning Services in Sarasota, FL
Your home needs care and attention to stay properly maintained and keep it looking (and feeling) great! However, it can be tough to schedule and keep on top of. Let Shack Shine Sarasota take care of your home's maintenance work so you don't have to! We offer interior/exterior window washing, gutter cleaning, power washing, and Christmas light installation, all done by professionals who know how to treat your home right. 
We make it easy to keep your home looking its best. Call or book online today and we'll make sure you have the shiniest home on the block!
Cities serviced
Bee Ridge
Fruitville
Gulf Gate Estates
Lakewood Ranch
North Sarasota
Sarasota
Sarasota Springs
South Sarasota
The Meadows
Sarasota
1-888-808-7751
7300 4th Ave, St. Petersburg, FL 33707
Hours of operation:
7:00am - 6:00pm Monday to Friday
Hours of operation:
9:00am - 5:00pm Saturday and Sunday
Sarasota's leading window cleaning company
Shack Shine serves Sarasota, known for its miles and miles of beaches. Although they are beautiful to visit, the sand can compact on exterior surfaces such as windows, house siding and concrete. Cue Shack Shine Sarasota!
With Shack Shine's power washing service, our team of professionals can clean a number of surfaces including decks, patios, driveways and more! We'll remove all the build-up dirt and debris, leaving your surfaces shining like new. Want to add an extra sparkle? Try our window cleaning services. Your windows will shine so bright you'll need to wear shades!
Looking to make your home twinkle, sparkle, and glow for the holidays? We have you covered there too! Shack Shine Richmond will work with you to design the perfect holiday lights display for your home with our Christmas Lights Service.
Take back your weekends, and enjoy your time doing things you want to do, like spending a day at Siesta Key beach! When you're ready, we'll be here to help! 
How it works
Step 1
Book your appointment online or by calling us at 1-888-808-7751

Step 2
On the day of your appointment, we'll arrive on time and complete the work in one detailed visit.

Step 3
Sit back, relax, and enjoy having the shiniest home on the block
Book Now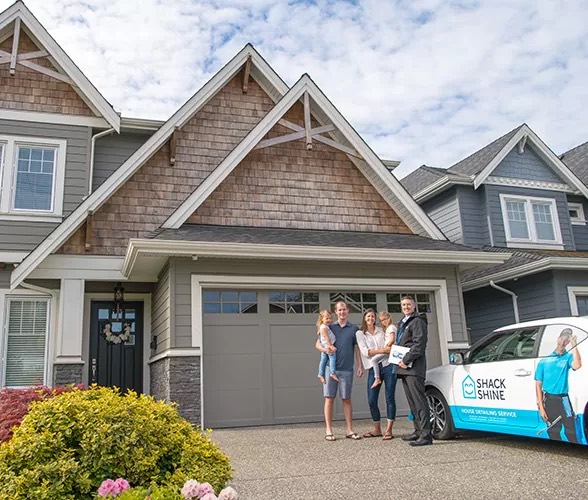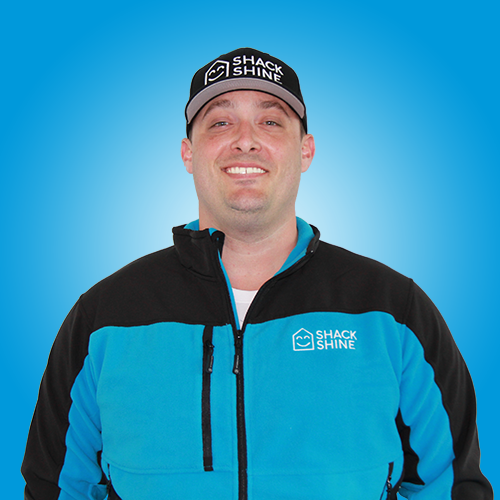 Shack Shine Sarasota
Derek Hensley
My name is Derek Hensley and I am the owner of Shack Shine Sarasota. Since I was young I have always had an entrepreneurial spirit. After moving to several different states for both college and work, I am happy to be returning to Virginia to launch my business and once again call it home.
I chose Shack Shine because of its core values of passion, integrity, professionalism, and empathy. There is a definite level of quality in the services they provide and I am proud to be a part of the organization.
With that said, I'm excited to bring Sarasota's first Shack Shine company and can't wait to deliver professional and quality work for you and your beautiful home!