What We Do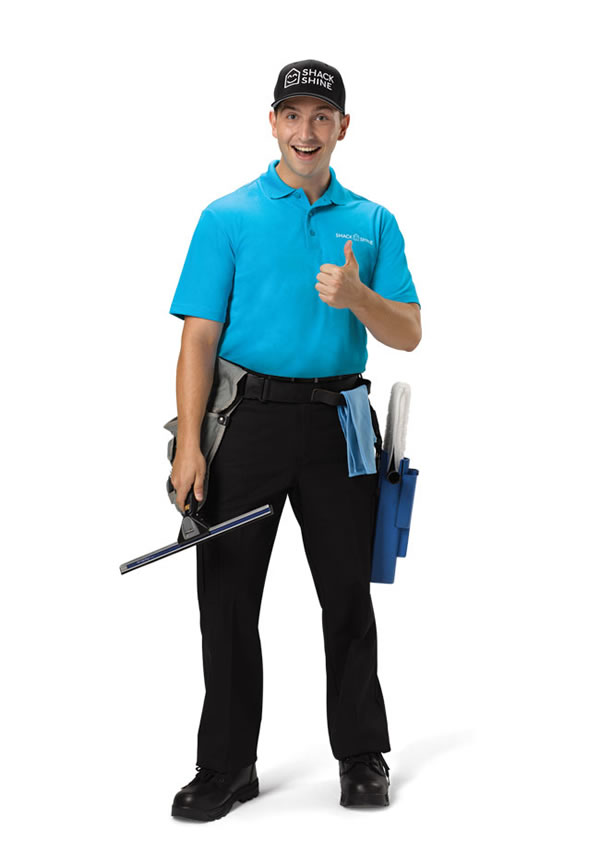 Exterior House Cleaning Services in St. Petersburg, Florida
Make your Florida home look brand new again with our comprehensive house washing. Let us make it look brand new again while improving the longevity of your home!
Pressure Washing
It takes a long time for dirt to build up on the outside of your home and your driveway. It's such a slow process that you may not even notice it's happened. However, when you call the team at Shack Shine to pressure wash your home, driveway, and/or any other suitable surface, you'll be kicking yourself that you didn't call sooner. Before you know it, our mobile power washing service will have your home shining. Our team of professionals will completely rejuvenate the exterior of your home with our professional pressure wash.
Gutter Cleaning
If you're searching for a gutter cleaning service in St. Petersburg, Palm Harbor, or nearby areas in Pinellas County, you'll be in good hands with us. Your home's gutter is an extremely important system, and it's vital to keep your home structurally sound. The main purpose of it is to ensure your home remains free from water leaks by carrying rain and snow away from your roof and exterior walls. Maintaining clean gutters keeps your home safe and dry. When you get the team at Shack Shine to clean your gutters, they're left positively shiny every time. Getting your gutters cleaned now, could save you a considerable amount of money in the future.
Residential Window Cleaning
Like a ray of sunshine on a cloudy day, the team at Shack Shine is number one when it comes to professional local window cleaning services in St. Pete Beach. Maybe you've cleaned your windows in the past and whatever you tried, you just couldn't get rid of the streaks – cleaning windows is genuinely harder than it looks! When you call our team, you'll benefit from having people with a ton of experience in leaving homes in top-notch condition.
Interior Window Cleaning Service
If you've got stains on the inside of your windows, they become a lot more noticeable once the outside of the windows have been cleaned. Hire the team at Shack Shine and we clean the inside of your windows too, and not just the outside. Finger marks, your pet's paw marks, smoke, and other pollutants will build up over time, and although you may not notice it, they'll reduce the amount of light entering your home. You won't be sorry when you book the team at Shack Shine to clean your windows.
Exterior Window Cleaning
No window is too high for the team at Shack Shine. Sure you may be able to clean the exterior of your ground floor windows, but what about the higher floors? Don't pull your old ladder out of the garage and head up there yourself, leave it to us – we'll do the hard work for you.
Roof Cleaning
Over time, leaving your roof unmaintained can not only make it look less than its best, but it can actually harm it's longevity and cause leaks over time. For a thorough roof cleaning in St. Petersburg and surrounding areas in Pinellas County, give us a call! We'll have your roof looking brand new in no time.
House Washing
Over time, every home accumulates all manner of dirt, grime, dust, mould, and so much more. Our professional team specialize in removing this unwanted dirt on the exterior of your home. This important service not only helps you to maintain the hygienic look of your property, but also provides a healthy and clean environment for you and your family to live in. Shack Shine, shining your neighborhood, one home at a time.
Christmas Light Installation Service
That's right – we even offer a Christmas light installation service in your area. Make the most of the holidays this year and let us take care of the work so you can sit back and enjoy your design! We'll make sure that your energy-efficient LED light display turns your home into a work of art. We'll even come back and take them down once the season's over. For a job done right, count on Shack Shine.
Get a Quote Today!
Team
Indania Obarrio - Franchise Partner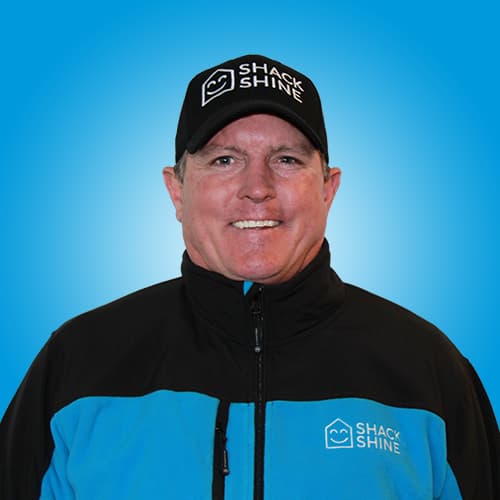 Edmund Summers - Franchise Partner
Cities Serviced
Shack Shine Tampa Pinellas County South serves the following localities:
Anclote
Dunedin
East Lake
Gulfport
Holiday
Keystone
Lake Fern
Largo
Madeira
Odessa
Palm Harbor
Seminole
St. Petersburg
Services
We're proud to offer the following thorough house cleaning services near you:
Window Cleaning
Gutter Cleaning
Pressure Washing
House Washing
Roof Cleaning
Christmas Light Installation