No Contact House Detailing
Is your home in need of window washing, gutter cleaning, power washing, roof cleaning, or even Christmas light installation? Our No Contact House Detailing services allow us to give your home the shine it deserves without direct contact to ensure the comfort and safety of our customers and our teams. 
It's still easy to make your home smile. Our friendly uniformed technicians will give you a call 30 minutes prior to your scheduled service to confirm exactly what you want done, and at the end of the service, we will gladly take payment by credit card over the phone.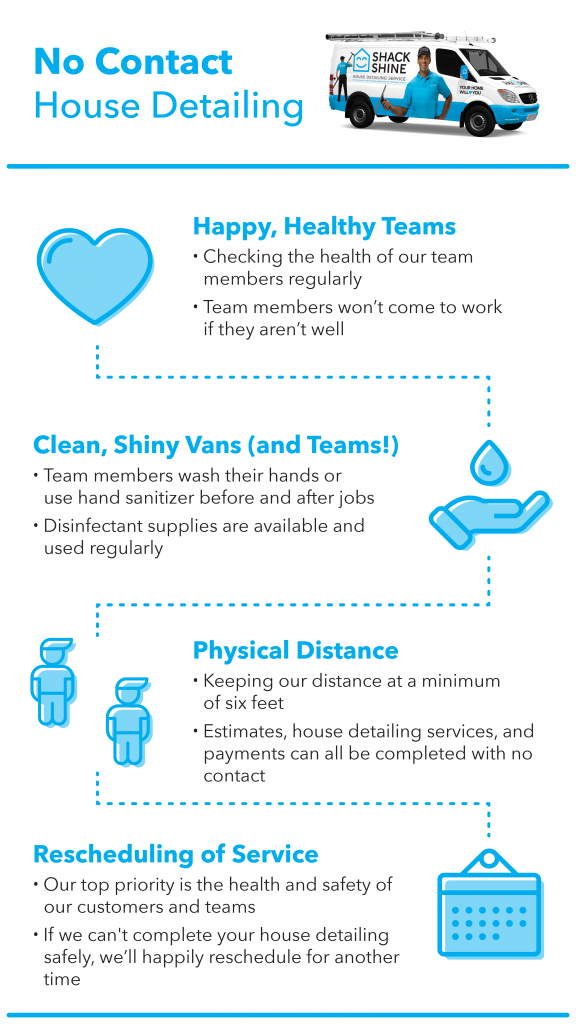 Here's how it works:
Our team will call ahead to confirm your appointment and reassure that you're healthy and we're healthy

We'll also confirm details, like required services and areas of concern around your home

When we arrive, we'll greet you with smiles instead of a handshake

We'll get to work, with estimates done over the phone or text with before and after photos

When the job is finished, payment can be processed over the phone without any contact
Returning customer? Click here to book again.